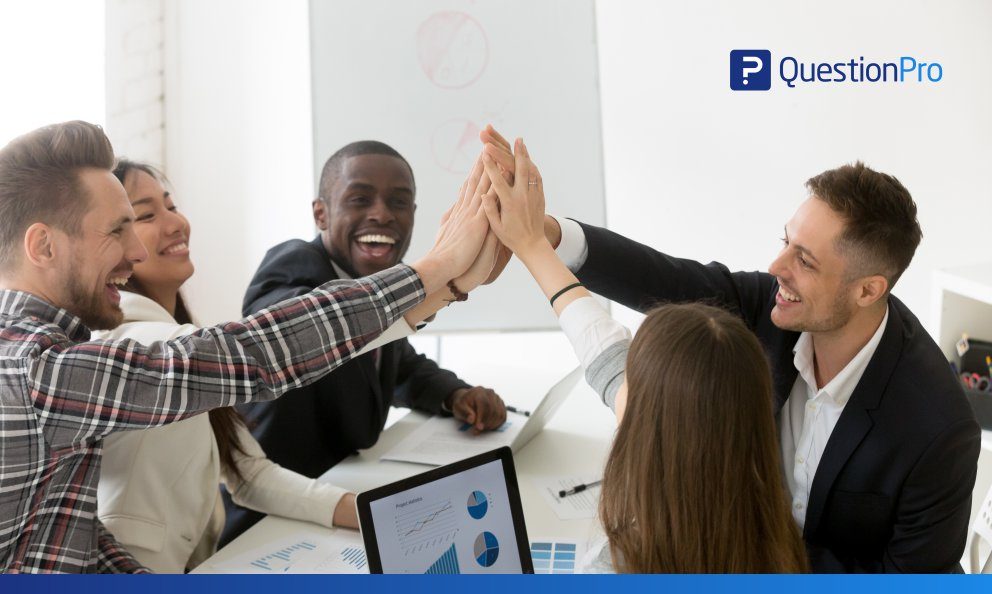 6 Tips for Building a High-Performing Workforce
A high performing workforce is the one that is collectively better than the average workforce. It consists of employees that are smarter, well- equipped, more creative, engaged and insightful. These employees fit into the organization's culture effortlessly. They are more aware and contribute to a harmonious workplace that emphasizes accountability and a more satisfying work environment.
The goal of developing a high-performance workforce is to focus on continuous improvements, for that you need to manage employees within a framework that focuses constantly on performance management.
To achieve this here are the 6 tips you need to implement. If you apply these in a systematic manner, together they will help create a workplace that will not only be high performing but also extremely robust.
1. Hiring and onboarding
Create a documented hiring process, this will help you ensure that you are able to hire the best possible workforce. As an organization, you need to first define the outcomes desired from the employees you bring onboard.

Human Resources play an important role in this process, every role offered should have a detailed job description, with clearly defined outlines that describe performance responsibilities.

A careful candidate selection procedure ensures that the workforce is adapted to the organization's culture with ease.

Most organizations run a comprehensive background check that includes employment reference, history, education, etc.

Finally, make an employment offer that confirms your position as an employer of choice.
2. Define goals and direction
After the employee(s) are onboard make sure you provide them with clear goals and directions- Performance and productivity.

Most importantly progress on career development needs to be tracked. Human Resources should be responsible to collect feedback from managers or supervisor at equal intervals.

Provide an environment for your workforce that motivates the workforce to perform better each day. Keep reminding your workforce their personal and professional goals to inspire them. 
3. Employee feedback
Provide regular feedback to the employee to let them know about their performance.

To do this an employee feedback survey is the best solution. Make sure that the feedback survey doesn't cause survey fatigue.

Feedback is an important part of the employment process.

Employee feedback

is not only important but also necessary, this helps employees identify their strengths and weaknesses and improve upon them. 
4. Rewards and recognition
Provide a recognition system that rewards the employees when they do something exceptional at work. You don't have to praise their day to day tasks, but a big project successfully completed, tasks submitted before the deadline are worth the appreciation.

Make sure you compensate your employees at par with the industry and market.

Provide equitable pay using methods like bonus and incentives.

Provide health insurance which you may need to share with your employees, continually provide and improved benefits package. 
5. Training and development
Provide training, development, and education to retain your employees.

If your line of business involves technical development then make sure your employees are at par with the technology, software, etc.

Make sure your managers are trained to handle employees effectively.

Create jobs that enable an employee to do all components of the job rather than just parts of it. 
6. Employee retention
Employee retention and employee churn are the two sides of the same coin.

Employee churn can cost an organization dearly. To retain your top employees it is essential that you provide them with a good environment and the best facilities that are available.

Use surveys to collect feedback from your employees to know what is going well and what is not.
Last but not the least building a high-performing workforce takes time and effort, but the benefits are more than rewarding.
By following the above tips, you can create a workforce that not only inspires but also leads.
Start measuring your employee data, sign up for a free account.