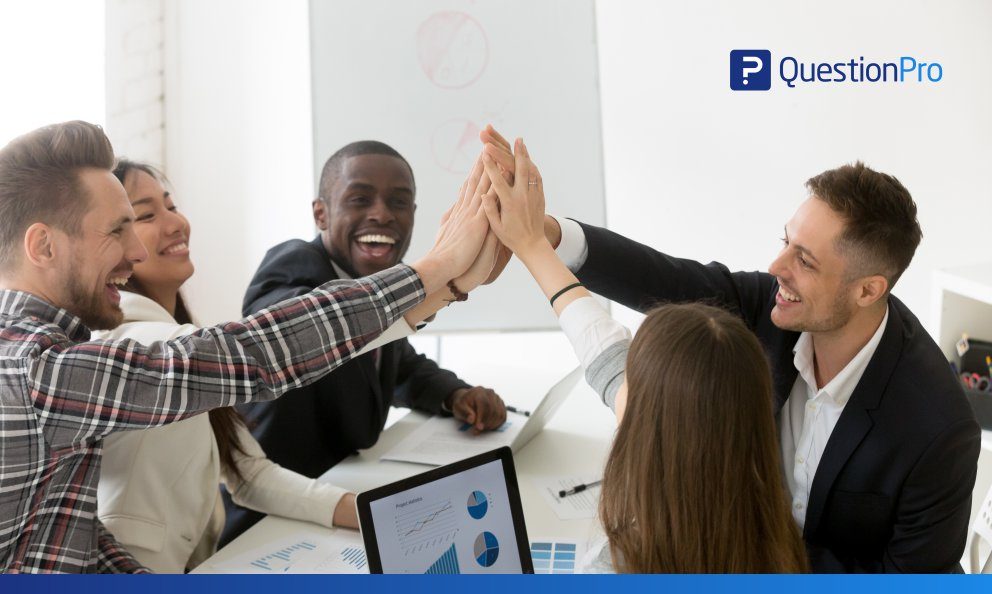 6 Steps for Building a High-Performing Workforce
If you are looking to build a high-performing workforce, you need to focus on teamwork. You need to bring together a group of people who will help your organization grow through joint efforts, and always work as a unified team.
To achieve this, you need to take certain steps for managing your employees and ensuring they become a strong, powerful workforce.
Think of those steps as principles for success that will help you increase productivity and accountability, and reduce employee turnover.
Let us look at what those steps entail.
1. Hire Employees Wisely
Building a strong workforce starts with a comprehensive hiring process. You need to hire qualified, talented people, who will help you achieve all your goals with their excellent skills and knowledge.
Create an effective recruitment strategy, and make sure your recruiters are perfectly qualified to select the best candidates.
They need to assess their skills, qualifications, experience, and accomplishments thoroughly so that they can choose the candidates who will be the perfect fit for your company.
The most important thing is to ensure your recruiters and HR managers work closely together. Only then will they build a strong talent pool, and make hiring and on-boarding seamless.
2. Communicate Your Goals and Values
Communicating your core values and goals right from the start will set a clear path for your employees to follow.
Let your workforce know what is expected of them, and explain how their every task will benefit your organization.
When they have a clear direction, there won't be room for inconsistencies that may negatively affect productivity and the overall performance.
Your team will work in unison, which will improve efficiency, productivity, and your bottom line.
3. Keep Your Employees Engaged
The most crucial step for building a dedicated, high-performing workforce is employee engagement.
According to a Gallup report, 51% of the U.S. workforce isn't engaged. The same report reveals that engaged teams show 21% more profitability.
So, you need to constantly motivate your team to push harder, and go above and beyond to achieve the necessary goals.
Motivation starts with creating an enjoyable, friendly work environment, where your employees feel like family and are genuinely happy to come to work.
Recognizing your team's efforts, and showing them that you appreciate everything they do, is also an excellent way to motivate them.
So, recognize every job well done, give employees feedback, and thank them for all their efforts. It will go a long way.
4. Don't Micromanage
Micromanaging is one of the worst mistakes many employers make. No one likes it when their supervisors are breathing down their necks. It doesn't motivate employees, and it certainly doesn't make them work faster, not to mention better.
If you've already hired top talent, let them do what they do best. You've already nudged them in the right direction, and they know what is expected of them. Don't kill their motivation, creativity, and productivity by micromanaging them.
Instead, show that you trust them to do their job perfectly. That will empower them, and truly improve their performance.
5. Conduct Regular Employee Training
According to a 2018 Skills Gap Report by Udemy, 51% of employees would quit a job that doesn't provide necessary training. This number jumps when it comes to millennials, according to a study.
The study reveals that 86% of millennials would leave their current job if there were no career training and development opportunities.
Another Udemy report shows that 42% of millennials say that learning and development is the most important benefit when deciding where to work.
So, providing employee training is definitely the most important step you need to take. It will help your workforce upgrade their knowledge and skills, which will boost their confidence, motivate them to keep working harder and improve their efficiency and productivity.
It will also help you save money in the long run, and improve job satisfaction, which will reduce employee turnover. You'll develop a high-performing team that's genuinely happy and productive.
The best way to conduct training is to utilize employee training software. It will help you create training courses, make them available anytime and anywhere, designate learning paths, track employee progress, and even simplify onboarding.
6. Evaluate and Reward Team Efforts
 Recognizing your team's efforts should include more than just thanking them, and showing that you truly appreciate their work. That does motivate, but it simply isn't enough, at least not in the long run.
You need to provide your team with monetary benefits, or some other type of benefits that will improve their life.
Apart from bonuses, promotions, and a raise, you should consider offering wellness programs, gym memberships, or anything similar that improves your team's health and reduce their stress.
Monitor them regularly and reward the top performers. It will create a kind of friendly competition that motivates your entire workforce to work harder.
Your employee training software can help you here, as it's designed for more than just training. It allows you to monitor your employees' progress in real time so that you can clearly see who's performing great, and who may need additional training.
The Takeaways
Building a high-performing workforce takes time and effort, but the benefits are more than rewarding.
So, follow all these tips, and become a leader who inspires and guides employees to reach their full potential.
Hire the right people, give them clear direction, keep them engaged, and recognize all their efforts.
Most importantly, help them master their skills with excellent learning and development opportunities, and you'll retain them and pave the way to great business success.