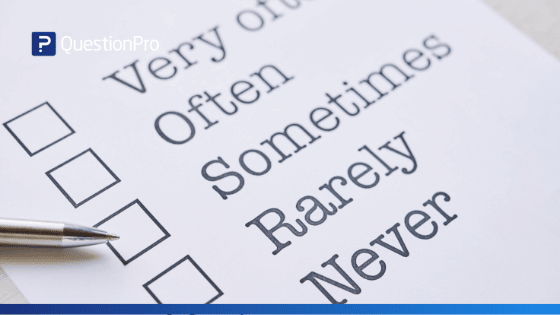 Research involving people's experiences and opinions needs authentic data, and one of the best ways to collect it is by conducting a survey. When you know how to make a survey, you can not only obtain feedback from participants but quantify, measure, and analyze that feedback to create an action plan or original report. 
The best surveys are easy to build, easy to take, and easy to learn from. See a trend? Consider these user-friendly steps next time you need to know how to make a survey questionnaire:
1. Choose your survey platform
Not all online survey providers offer the same range of question types, tools, or research services. QuestionPro provides products and services to assist you through the entire research process with strategies, survey creation, reporting, and analytics. Regardless of your industry or discipline, you want a platform that helps you meet big-picture research goals.
2. Consider a survey template
Do not reinvent the wheel if you don't have to. Likewise, if you want to know how to make a good survey, take a look at some successful templates. A template will give you a solid foundation for formatting your survey and coming up with appropriate questions specific to your survey goals. Some survey templates include Employee Engagement, Voice of the Customer, and Advertising Effectiveness. These are quite a few of the customizable templates QuestionPro offers.
3. Don't skip the introduction
Write a brief intro to your survey. Use this to communicate the process, goals, and guidelines with survey participants. It's an excellent opportunity to mention whether your survey is anonymous and if you are offering an incentive to respondents. Even though an intro gives participants the information they need to contribute to your research, this is one step people often skip.
4. Write purposeful questions
Before you click "Add Question," have a map of the feedback you hope to collect and what you'll ask to obtain it. Take your time before your launch deadline arrives to explore the question types available so that you can make the most out of each query. Choose your words carefully and write clear, concise questions as well as realistic, relatable questions that will contribute to your research. For instance, the below question gets feedback on various aspects of a product.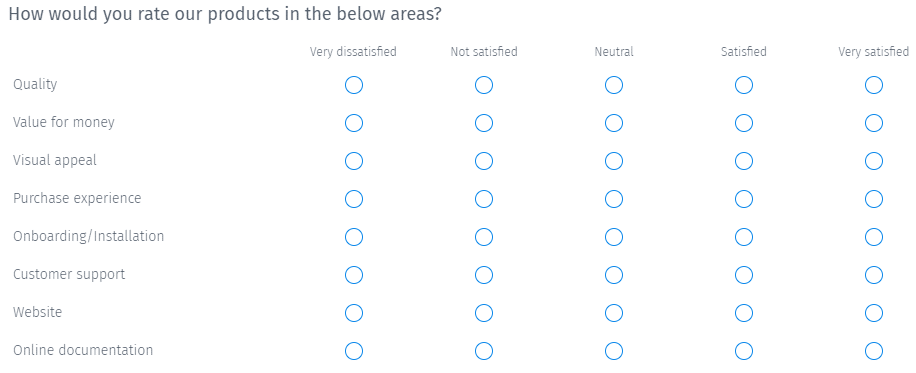 5. Curate participant list
Choosing the right platform, template, and questions are essential for researchers who want to learn how to make a survey questionnaire that gathers the results they need. But did you know that choosing your participants is just as important? Send your survey to participants based on your research query and the variables you wish to observe. Curating this list is easy for some scenarios, like employee satisfaction surveys, and complicated in others, such as marketing trends when you are trying to discern your target market.
6. Review carefully
Before you schedule the deployment of your survey, review each element and question. Are there any typos that will make the experience confusing? Do your skip-logic questions lead to relevant follow-up queries? Small errors and misdirection can distract participants and sometimes detract from the quality of your data. Set aside some time for quality assurance.
7. Have a plan for your data
Surveys provide timely first-hand feedback from real people. Don't let the data you collect sit around while you figure out how to measure and analyze the findings. Plan out your research methodology ahead of time, so once the surveys are submitted, you can immediately take action. It's especially crucial if participants are awaiting updates or improvements based on their feedback. After putting a lot of good work into your survey – you want to make the most of the results.
It's your turn!
Not that you know how to make a good survey, put your knowledge into practice. Follow the steps provided in this guide to creating a survey from scratch or one of our user-friendly templates.