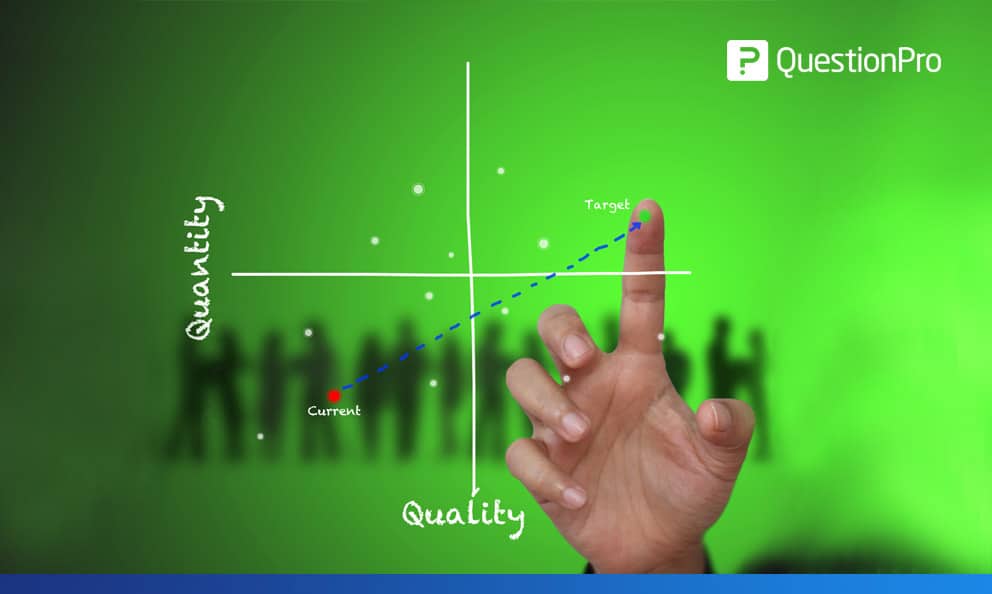 Conjoint analysis is a statistical method to find how people make choices and decisions. Respondents are shown different combinations of various product attributes such as benefits, features, pricing, etc. Analytics software for conjoint analysis lets survey creators design, distribute and generate reports from survey responses.
Enterprises need to make decisions that are backed by data. Survey software create, distribute and analyze data helpful in market research. These software are loaded with number of features that can help businesses to gather data and create reports that make sense. Analytics software for conjoint analysis are ideal for enterprises for their market research requirements. 
Benefits of analytics software for conjoint analysis
QuestionPro's conjoint analysis tool complies with major industry data privacy and security laws like GDPR, FERPA, Privacy Shield Framework, HIPAA and many more. It is made sure the survey creation, distribution and data collection is in compliance with these laws. All the data collected is stored safely on servers with stringent network and application security layers. In addition to this, respondents can request to delete their data permanently.
Integration with other enterprise applications
Enterprises need to connect their existing apps and let them talk with each other. Also, different teams require to work on the same data. Our analytics software for conjoint analysis integrates with more than 15 enterprise applications such as Microsoft Dynamics, SalesForce, Tableau and many more. You can automate your marketing efforts by integrating QuestionPro with Marketo or trigger workflows using Zapier.
Choose from 300+ ready-to-use survey templates that can be customized as required. These templates are prepared by expert professionals and are available with free account. They are written such that it extracts the right information required for conjoint analysis. You can also able to do real estate market analysis. Choose your template and run survey.
LEARN ABOUT: Pricing Analytics
Free Conjoint Analysis Survey Template
This is one of the important reasons why enterprises need a software for conjoint analytics reports. Organizations need to understand how their existing customers make decisions and what are their choices. Based on it, they can optimize their products and services. Conjoint analytics can also be used for market segmentation, understand buyer behavior and strategize marketing efforts.
Survey response dashboard gives you a quick glance of the success of the campaign. Get a real-time view of the survey open rate, start rate and completion rate. You can also filter results based on the demographics of the respondents, geolocation, device type  and custom filters like system variable.
Steps to use conjoint analysis software 
Conjoint analysis report can be created only on conjoint questions. This advanced question type presents various levels for each feature a product. Respondents need to choose their preferred combination of various attributes such as pricing, size, benefits, etc. 
Select question type as conjoint.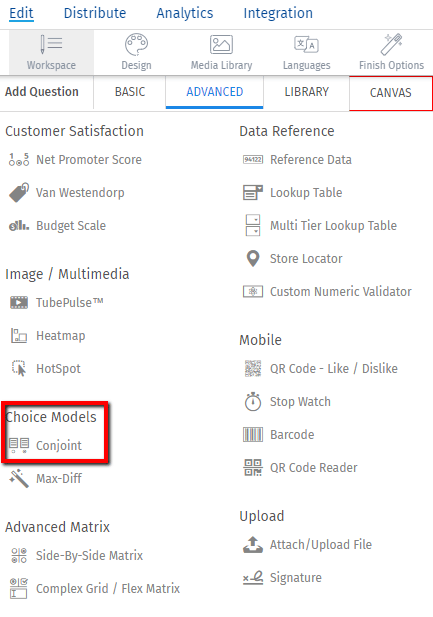 Select design type. You can choose from random, DOptimal or import design types.

Click on 'Simulate Concept Choices' to see what combination of attributes will be presented to respondents.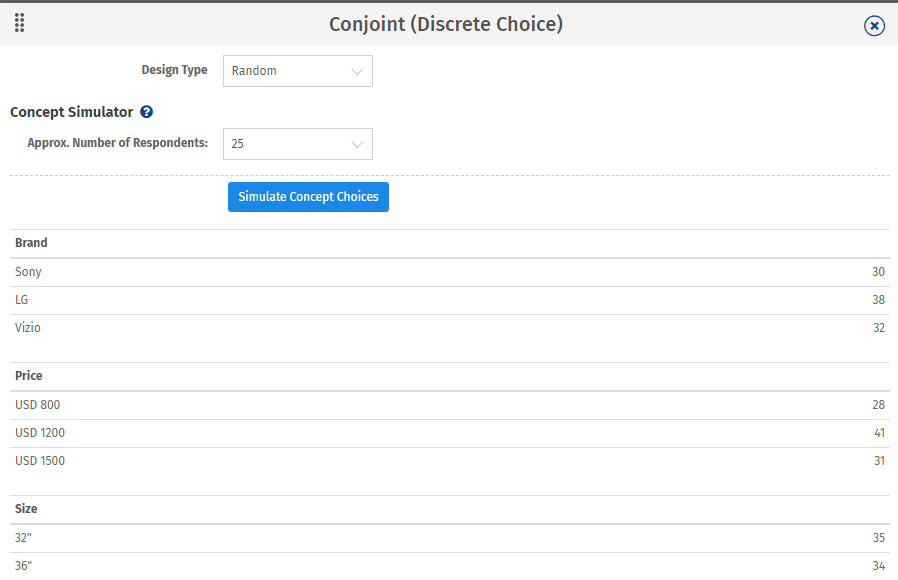 If you do not want respondents to make a choice between two options of the same feature type, you can configure the same in 'Prohibited Pairs'.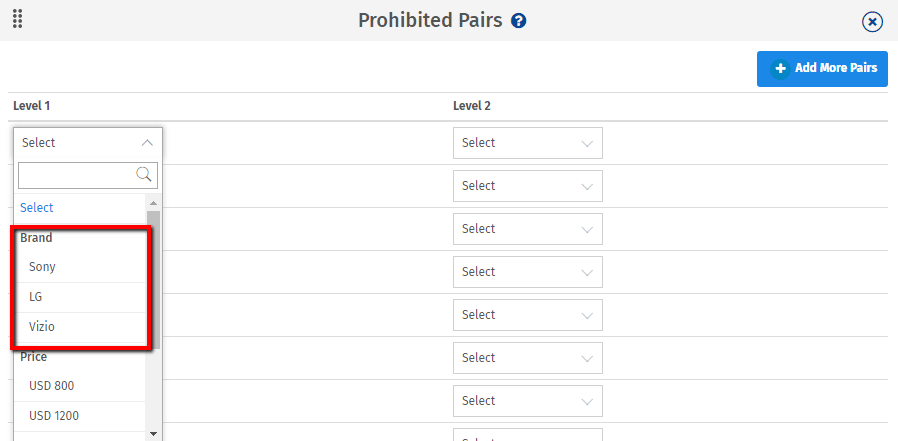 To create new concepts along with the existing concepts, create fixed task. For instance, let's say the Task Count is 4 and Concept Per Task is 3. Now if we create one fixed task, the analytics software for conjoint analysis will show 5 tasks with 3 concepts.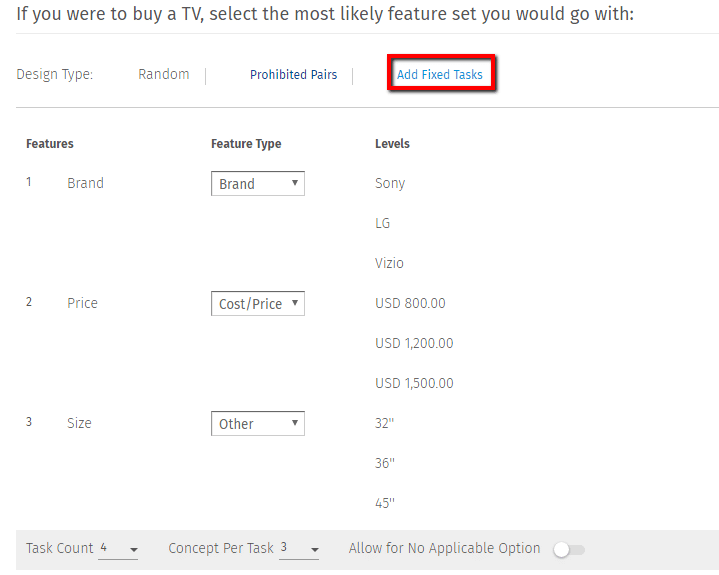 To generate the report, go to Analytics >> Choice Modelling >> Conjoint Analysis.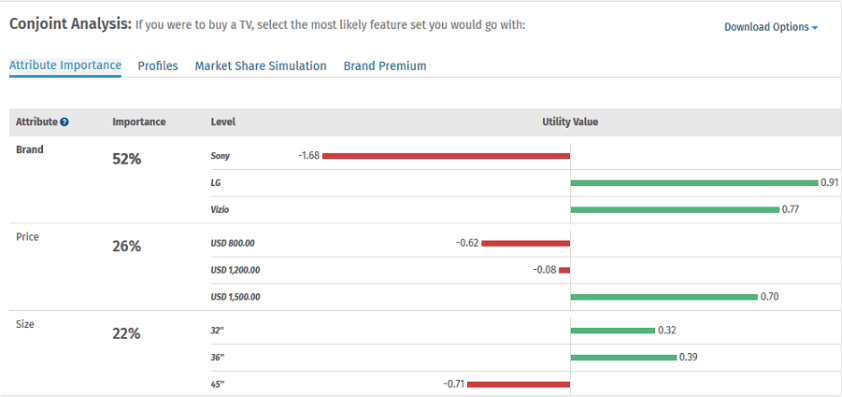 You can also download Displayed Concept Report, Conjoint Analysis, Report and Fixed Data Report to share the survey results with other teams or departments.

If you need any help on how analytics software for conjoint analysis can help your business and how to generate insights that will help you make better decisions, get in touch with us.