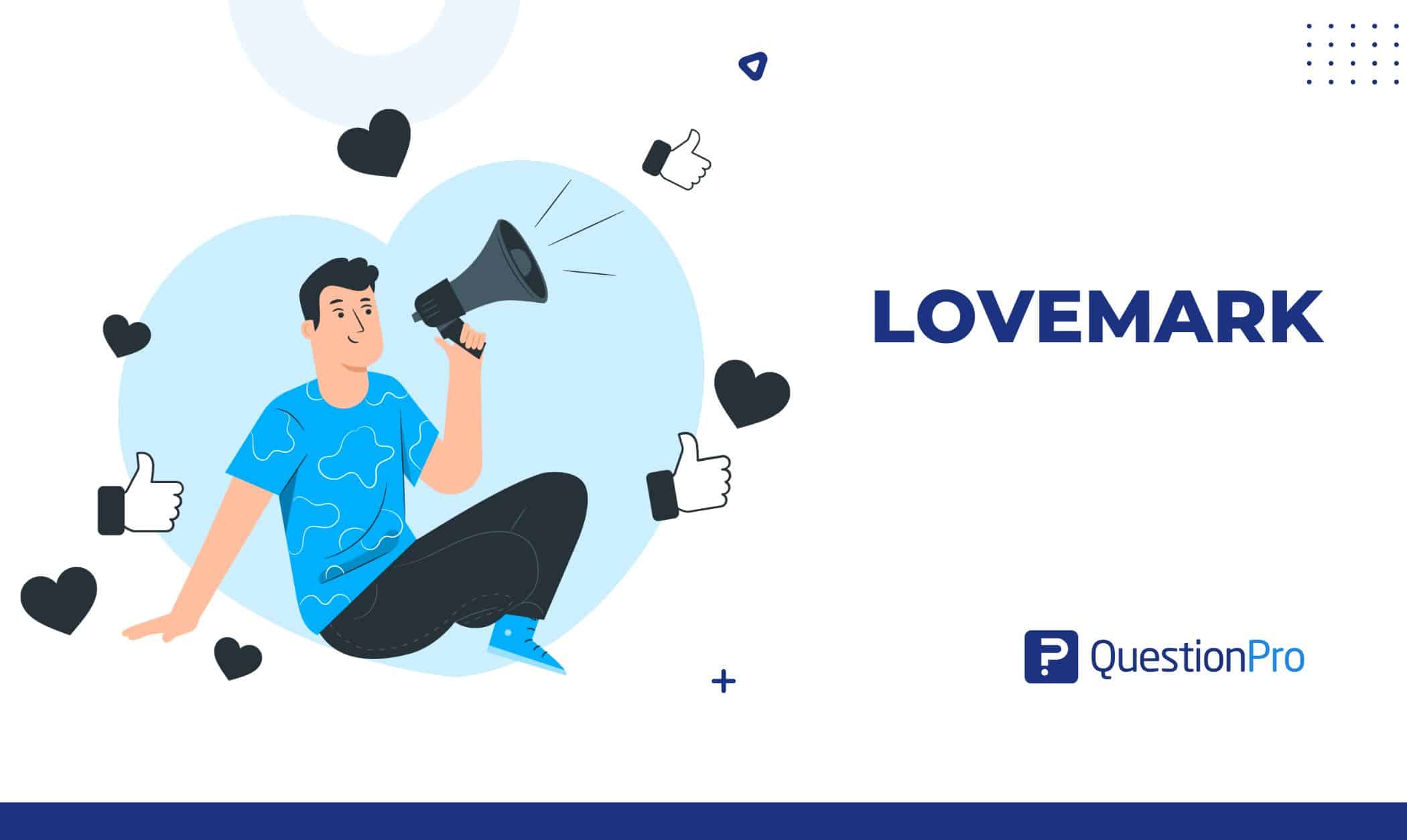 One of the primary goals of any brand, then, is to have its target audience fall in love with it. A Lovemark is a brand with a strong emotional connection with its consumers, inspiring admiration, respect, and trust.
In Kevin Roberts's view, "Lovemarks" are likable and endearing labels consumers strongly feel for.
In this blog post, we will learn about the lovemark concept and its importance for brands.
What is a Lovemark Brand?
Lovemark refers to a brand with a deep emotional connection with its customers. It goes beyond customer satisfaction and loyalty and inspires passion and devotion in its customers.
Lovemarks are said to be able to move beyond rational appeals and create an emotional connection with consumers that goes beyond reason or conscious thought. This way, businesses may build a solid relationship with their clients, which is frequently the key to long-term market success.
What is the Lovemark Brand Concept?
A lovemark brand concept is a marketing approach focusing on creating emotional connections with consumers to build solid and loyal relationships. This approach goes beyond traditional branding strategies that rely on customer loyalty based on product quality or price and instead seeks to create a deep emotional connection with the consumer.
This emotional connection is based on the brand's ability to inspire admiration, respect, and trust in its consumers, leading to a stronger and more enduring relationship with the brand. Kevin Roberts claims that if a brand can establish the following three elements, the relationship between the brand and the consumer can reach the level of infatuation:
This is summed up by saying that a brand is sensual if it can stimulate all of our senses, like sound, sight, smell, touch, and taste.
Intimacy refers to the capacity of brands to develop close bonds with their audience. This indicates that loyalty, passion, and empathy map will be the cornerstones of the consumer and brand relationship.
The connection between mystery and brands is that they constantly cause their customers to have expectations. It's about creating an unexpected feeling in someone knowing about your product.
Telling stories that capture the audience's imagination and place them in situations closely tied to the business allows you to accomplish this goal while also giving your brand qualities.
Therefore, by combining these three components, we can create a brand that will enchant consumers and make them fall head over heels for its distinctive qualities.
LEARN ABOUT: Brand Health
Why is Lovemark Important for Brands?
Creating a Lovemark is essential for several different reasons:
First and foremost, it allows you to build a deep emotional connection with your customers, which can be the key to long-term success in the marketplace.
When customers have a strong emotional connection with a brand, they are likelier to be loyal and advocate on the brand's behalf. This can drive word-of-mouth marketing and create a virtuous customer acquisition and retention cycle.
In addition, Lovemark brands are often more resistant to competition and market disruption.
When customers have a deep emotional connection with a brand, they are less likely to switch to a competitor, even if they offer a lower price or better features. This can insulate your brand from market forces and create a more stable and predictable revenue stream.
Finally, lovemark brands are often more valuable than other types of brands. Customers emotionally attached to a brand are often willing to pay a premium for its products or services, which can help increase your brand's overall value.
This can be particularly important in today's competitive marketplace, where consumers have more choices than ever and increasingly demand higher levels of value and quality.
How to Turn Your Brand Into a Lovemark?
To make your brand a Lovemark, you must focus on creating a deep emotional connection with your customers. This can be done in several ways, such as:
Providing outstanding customer service and support.
Making brand experiences that are unique and memorable and that engage the senses and emotions of customers.
Creating a strong and consistent brand identity that sticks with customers and sets you apart from the competition.
Communicating with customers in an honest, transparent, and human way.
Always work to improve your brand in response to how your customers' needs and wants change.
Building a group of loyal customers who love your brand and are willing to spread the word about it.
Ultimately, the key to making your brand a "Lovemark" is to focus on making a deep emotional connection with your customers and always to give them great experiences that go above and beyond what they expect.
This will help you build trust and loyalty with your customers and help you make a strong, long-lasting bond with them.
Conclusion
In conclusion, the Lovemark brand concept is a powerful marketing strategy focusing on making strong emotional connections with customers. A brand can create a deep emotional bond with its customers by making them admire, respect, and trust.
This can lead to long-term loyalty and a higher brand value. So, the Lovemark brand concept can be a good way for a company to set itself apart from its competitors and leave a lasting impression on its customers.
Surveys can help a brand to be a Lovemark by providing valuable insights into the emotional connections and relationships that consumers have with the brand. A brand can improve its marketing efforts by surveying and receiving consumer feedback.
QuestionPro CX can help a brand to be a Lovemark by providing the tools and insights needed to build strong emotional connections with its customers. The platform's survey design and distribution tools allow brands to collect customer feedback across various channels, providing valuable insights into their needs, preferences, and motivations.
This information can be used to improve the brand's products and services, making them more appealing and relevant to customers. In addition, QuestionPro CX's analysis and reporting capabilities can help a brand track its customer satisfaction levels over time, identifying trends and patterns that can be used to strengthen its emotional connections with customers further.
Overall, QuestionPro CX is a valuable tool for any brand looking to become a Lovemark by building stronger, more enduring customer relationships.