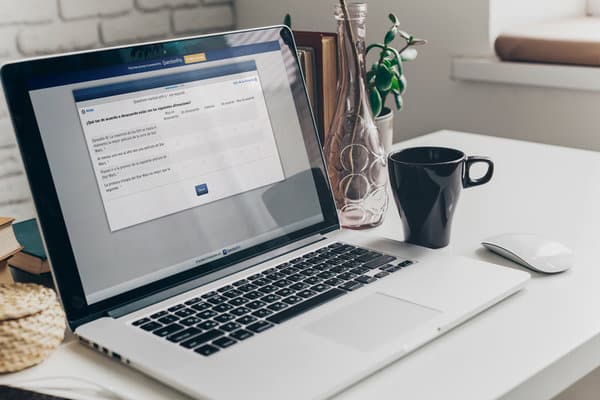 Did you know that more than 700,000 small businesses "fail" every year?  That might scare you, but it shouldn't. There are really two reasons why so many businesses fail:
 They haven't focused on a specific customer

 They haven't defined an offer that their ideal customer wants to buy
When you look closely at the two reasons, you'll notice that these are really rooted in some basic market and customer research.The good news is that you don't need to spend thousands of dollars to figure these two. The right market research survey tool can be extremely powerful and can help you figure out how to market to your customers and what your market really wants. You can improve your business decisions, by gathering actionable data. Simply follow this process.
Establish Your Market Research and Survey Goals, then Choose the Market Research Survey Tool
First off, start by being very specific about what you need to know. What data do you need in order to make good decisions? Be sure to write those down.
What do people think about your product?

Is your target audience business owners?

Are they part of small businesses or large companies?

Where do they hang out most online?
Once you know what you're looking for, make sure to choose the right market research survey tool, which will help you get the answers you are looking for. QuestionPro offers a wider variety of questions types, and even the most advanced question types, such as Conjoint Analysis, Max-Diff, Net Promoter Score, Van Westendrop's Price Sensitivity among others.
Learn More: Market Research Survey Software & Tool
Decide Who Your Sample Audience Will Be
Ask these groups of people to fill out your survey:
  People that use your product

  People that visit your product page

  People that read your newsletters
Here is how to determine the sample size for your survey.
Decide on the Best Survey Method
There are various choices of survey methods that range from the least expensive to the most expensive ones. Here are 4 Questions You Must Answer Before Choosing a Market Research Method.
  Personal Interviews – You can use online survey tool to conduct phone interviews. Instead of having the respondent fill out the online survey, you use the online survey as a discussion guide and you write in the answers to the questions. This is a terrific method to use if you are doing exploratory research or have a longer survey.

  Standard online surveys – This is the most common survey type. Remember to keep your

survey questions

short and sweet.  Don't let your audience spend more than 3 minutes answering your survey.

  Mail – This method is rarely used.  It's often expensive and doesn't offer as much control as other methods.  The most common application is to send respondents a postcard with a link to an online survey or to print the link to your online survey on receipts or invoices or other forms of printed marketing materials.

  Telephone surveys – This method has also become increasingly difficult because of do-not-call lists.  It's generally expensive but can be effective if you are contacting customers who have opted in to receive information from you or with whom you have a relationship.
Carefully Plan out Your Research
Once you know the survey method you'll be using and who you're surveying for, you'll need to:
  Build a timeline.  How long will it take from the survey design to the data analysis?

  Estimate the cost involved.
Design your survey
Write your survey questions based on the survey method you've decided to use.
Don't try to build your survey all things to all people.  Remember, respondents will not want to spend more than a few minutes at a time answering questions.  Instead of breaking up a long survey into sections, consider breaking your sections into individual surveys. Get more online survey design tips.
Pre-test Analysis
Carry out a pre-test analysis of your survey before the actual test. Pretesting helps determine if the survey is easy for the audience to understand, whether they'll be able to successfully fill it out and whether there are any problems that are likely to occur and if you're using the market research survey tool right. Remember, there might be a case when you may even need to rewrite the survey.
You can initially pretest your survey to around 15 to 20 people, who you are fairly sure would respond (these could even be friends or family). At the end of the test, you will have preliminary results which will tell you how your survey will perform with a bigger audience, as well as the faults in the survey.
Test Your Survey
Do the actual test of the survey, once you're done with the pre-test. Collect and organize the data.
Analyze your survey
If the information you are using is quantifiable, you will be able to analyze it using statistics. However, you may need to dedicate some time to learn how to use statistics first. Powerful market research survey tool, such as QuestionPro can analyze the survey data for you to help make important decisions. With QuestionPro, you have quite a few survey data analysis features available to you. Whether it's filtering your data or performing trend of TURF analysis, QuestionPro can provide you the options you need. And if you are well experienced in the use of statistics, you'll want to develop a more qualitative survey based on basic reasoning and inferences.