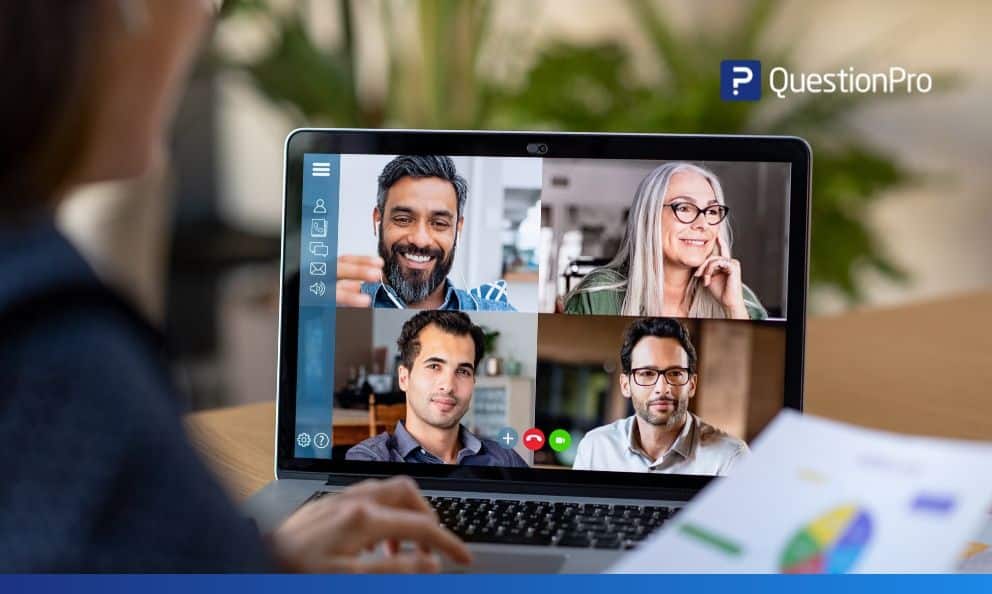 Over the past few years, we saw industries across the globe fast-tracking their adoption of technology to keep up with the ever-changing and ever-unpredictable environment. As with industries globally, the research industry, too, felt the effects of a global slowdown. Brands needed quicker insights to understand how the market was doing, digital touchpoints to keep a tab on how their customers were feeling, and monitor the well-being of a largely remote workforce.
Market research too had to quickly pivot and gravitate towards using new-age technologies to keep up with the changing environment. A large part of this transformation was DIY research, quicker and smarter surveys, and online focus groups that became the new trend in the insights collection and management process.
LEARN ABOUT: Market research industry
Brands, research teams, and researchers in the Asia-Pacific (APAC) region caught on with this new way of conducting research and global market research trends. There has been a marked shift in the insights collection and management market. 
Top five market research trends in the APAC region
Let's look at the top five market research trends in the APAC region and how we at QuestionPro are aiding these trends. 
Do-it-yourself (DIY) research
Given the current environment and accessibility to technology, organisations are now moving their research activities in-house over outsourcing them to third parties. We see more of the research budget being allocated to tech over service. 
With DIY research, in-house brands can be more involved and have better control over the audience that's being approached for the studies, control the brand messaging and brand image and get quicker insights. Using tools such as QuestionPro, DIY research is much simpler with a powerful tool consisting of advanced question types and advanced logic. It is designed to produce analysis and insights at the click of a button.
Experience management tools for better, quicker insights. Speed is of the essence!
With the pace things are changing at, brands can no longer afford to spend 4-5 weeks processing the data. The time lost between having the audience share their insights/experience and the brand getting the insights in a readable format can cause the entire study to become irrelevant. 
With online tools that gather and analyse data in real-time, companies are now gaining and processing insights within a matter of minutes from when the study is launched. Minimal human intervention has also reduced the room for manual error in reports. Enterprise-grade experience management platforms that are simple to use and aid with quick turnaround actionable insights are now preferred over extensive tracking studies.
Community panels 
Community panels are growing in popularity as clients see the immense return on investment over time as they aid in longitudinal studies and quick turnaround studies for continuous discovery. With community panels, insights are in overnight; brands have discussion forums active with their customers to bounce ideas on pricing, product launches, ad feedback, and more. In short, the scope of using community panels in research is endless, and the scope of co-creation is very high.
Video focus groups
Focus groups have always played a big part in market research, with brands launching new products, packaging, and advertisements. The global pandemic has expedited the use of video focus groups. Organizations can now have participants from across demographics and geographies, expanding the scope from offline focus groups.
Online focus groups gained popularity as travel and gatherings became restricted with the pandemic, but the additional benefits make sure this trend is here to stay. Here are the top six reasons to move your offline focus groups online. 
Hybrid model – DIY + DIT research
While companies are jumping into DIY research, many continue to employ full-service research companies to manage the more significant research projects while the internal teams run ongoing studies. DIY research and do-it-together (DIT) research help manage multivariate research and data to unlock insights faster and focus on specialized research. 
At QuestionPro, you don't only have access to DIY survey and experience management tools but also the full-service support you require for your more extensive or complex projects and advanced research modeling studies. From survey and logic programming to help with full-service projects and panel management and self-service panels, we have a system in place to cater to all the needs of our customers and partners.