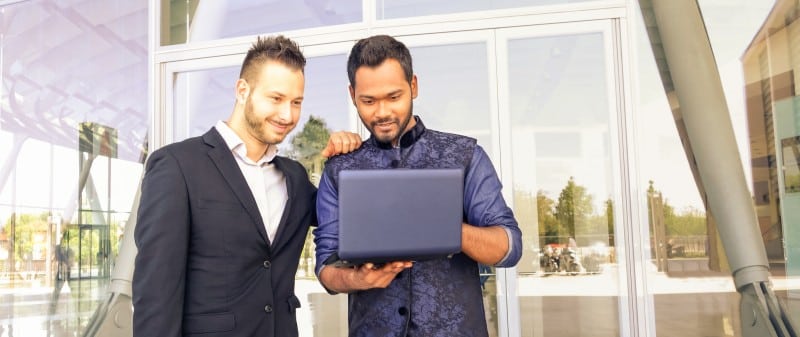 QuestionPro has created a direct integration with Microsoft Dynamics, enabling sales and customer success teams to integrate surveys with a CRM and ERP
In 2006, Salesforce launched their first SOAP API, and QuestionPro Enterprise was one of the first survey providers to integrate with the CRM giant. We are proud of this accomplishment, and we've since grown that integration leaps and bounds. We've even integrated our Offline Survey Data captured using our QuestionPro Mobile App (iOS & Android).
Today we are announcing that we have now developed an integration with Microsoft Dynamics. This will be available to everyone in April within the QuestionPro Integrations module. Dynamics is Microsoft's flagship CRM and ERP tool whose focus is on small-to-medium sized and enterprise companies.
Sales teams can now create a survey creating a lead in Microsoft CRM Dynamics and triggers the next steps in the sales process. In addition, Customer Success teams can run a customer satisfaction survey and get their respective accounts updated with satisfaction data.
There are five simple steps to Integrate Microsoft Dynamics with QuestionPro:
Step 1 – Logging In
Select the "Integrations" tab and then select "Microsoft Dynamics."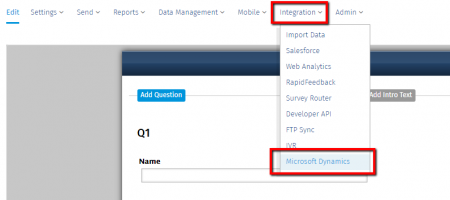 Step 2 – Authentication
Enter your CRM Dynamics Organization URL.

The username will be the same as your Microsoft Dynamics username.

You can acquire the client ID by registering an app with Azure Active Directory.

Enter the password in the password field.

Click on the "

Verify Connection"

button.

Step 3 – Entity Mapping & Integration Type
Once your Microsoft Dynamics login information has been verified and connected, please select your Microsoft Dynamics entity and then select the integration type.
Select the type of entity that you would like to map to your MS Dynamics CRM.

Select the Integration Type based on whether you want to create a new record for the selected entity or update an existing record.

Save Connection Mapping.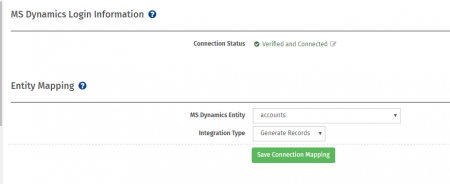 Step 4 – Entity Identifier
Once you have saved the connection mapping, select the identifier and then update. The identifier is always unique and in the example below is "emailaddress1"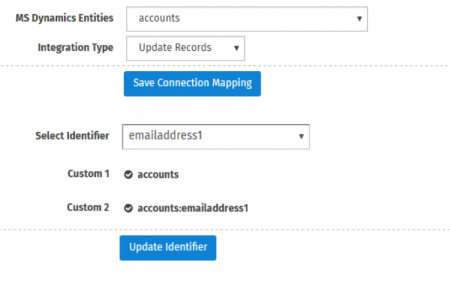 Step 5 – Field Mapping
Map the fields in QuestionPro that aligns with Microsoft Dynamics.
Each question will have a link for mapping that question to a field belonging to the selected Entity in Dynamics CRM.

In QuestionPro all close ended (select type) question types are saved as integer. You can map all close ended (select type) type questions to a numeric field in Dynamics CRM. Text questions can be saved as a string type field.

You can also map survey custom variables and the survey name to fields in MS Dynamics CRM

Once all questions and custom variables are mapped, click on Save Data-Flow Mapping.


Yes, that's it – you can now completely integrate QuestionPro with Microsoft Dynamics CRM platform. Stay tuned! We'll make this integration public in the next couple weeks.