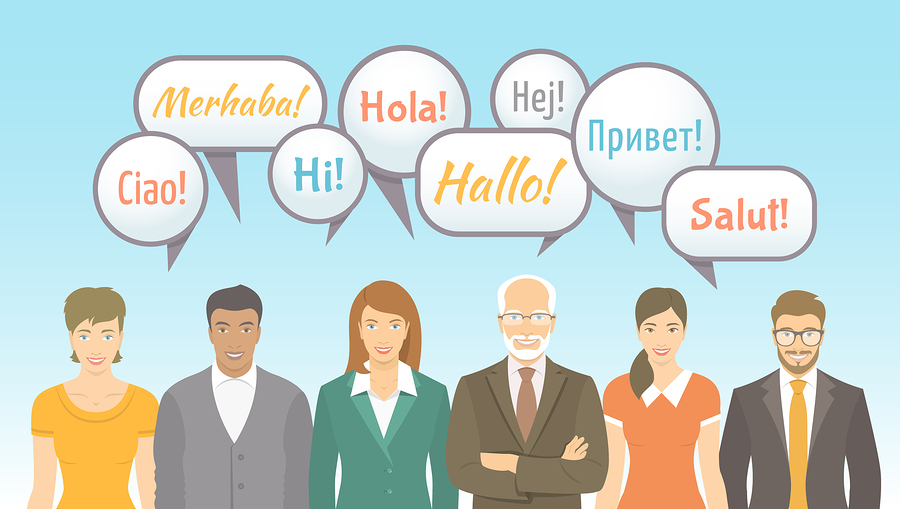 Think about the following scenario for a moment. You're expanding your business into new multi-national markets with customers that speak different languages or perhaps you've been in these markets for years but you want to understand your customers on a deeper level. Either way, it's essential that you're speaking with and conducting your research in the language that your customer is comfortable with in providing you feedback. This will ensure that you'll get the most accurate feedback and customer insights in your research.  An essential way to collect this feedback and get the customer insights that you're seeking is by making use of a research community. More specifically, in this case, you need a research community with dynamic multi-lingual capabilities that makes it easy for the community managers but more importantly, your customers. That's why I will share with you the 3 keys to multilingual research communities. 
3 Keys to Multilingual Research Communities
1.Members portals available in each language – This is an important and key first step to collecting customer insights. You want your customers who are going to be members of your multilingual research communities to feel comfortable providing feedback. The best way to do this when dealing with multilingual customers is to ensure that the community member portal is available in their preferred language. More to this point, ensuring that they have the opportunity to dynamically select on the portal which language they prefer. Then when they return to the portal, the language they selected automatically shows up for them.
2. Easy administration and organization – On the backend of the panel, it's important that the setup and organization of the members is easy and efficient as well. Going back to the first point, when they select the language they want to view the portal in, this also updates a backend field on the member's record so that the community manager knows which language the member prefers. Furthermore, and even more exciting, when this backend variable is populated, all the communication and email invitations to participate in studies, will be dynamically sent in the preferred language. This makes the process easier and more efficient for the community manager which in turn makes collecting customer insights within multilingual research communities a breeze. 
3. Centralized Data Collection – Though well worth it, in the end, collecting data in more than one language can be a complex process. It's important that all the data you collect in the various languages is centralized so that it can be analyzed efficiently and effectively. This makes the process that much less arduous. To that point, whether sending out a survey to your members or they are sharing ideas on the via an ideation platform, it's important that no matter the language they view the portal in that those responses roll back into the same central repository.  
Whether you're thinking about launching multilingual research communities or community or you're already launched one, it's important to keep these three keys in mind. It will save you both time and money but perhaps most importantly it will help you get the customer insights you need to make your business successful. Multilingual Survey Templates might also come in handy.
QuestionPro Communities is a purpose-built community insights panel solution. Our feature rich tool set is at your disposal to help you create engaged communities, collect real-time customer insights, and positively impact your business. Contact us today – [email protected] or www.questionpro.com/communities.