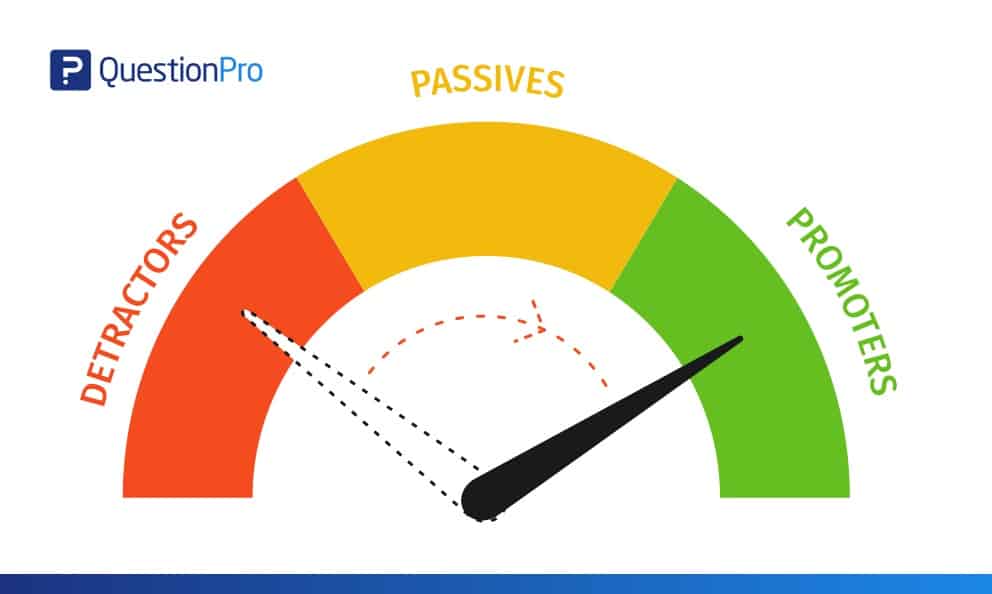 In today's highly competitive business world everything is about customers. Businesses obsessively focusing on customer intelligence, engagement, and most important loyalty, have greater chances to succeed.  
Net Promoter Score
NPS is a Net Promoter Score, a scale to measure customer loyalty. It is a single question survey asked to find out customers' "willingness to recommend". The NPS has a point rating scale starting from '0' to '10'. Customers rating from 0-6 are termed as "Detractors", those rating '7' or '8' are "Passives" and those rating '9' and '10' are termed as "Promoters".
After NPS Survey, what's next?
Running an NPS campaign using an online NPS tool is easier. You might have done that quite a few times. Subsequently, the question is, what is next after running a successful NPS campaign?
NPS survey helped you collect genuine insights and already put you in a driver's seat. In addition to that, analytics and data grinding told you how successful you have been. Nevertheless, the best practice is to use the NPS tool for specifying how successful you will become in the future.
LEARN ABOUT: Good Net Promoter Score (NPS)
Let's convert detractors into promoters
After a successful NPS campaign, it is pretty much clear that who are detractors, passives, and promoters. While not much is needed to engage promoters, little is needed to engage passives, but a lot of efforts are needed to engage with detractors. It makes essential for any business to engage with detractors as they are at high risk of churning.
Consider low NPS score as an opportunity for reaching out to your customers for resolving their issues and winning them back. Remember, about 95% of customers are willing to give you a second chance if their complaints are handled meticulously and promptly.
The need to focus on detractors:
The majority of dissatisfied customers won't waste their time in complaining – they just quit doing business with you, they will not tell you about specific areas needing improvement, but they will surely share their nasty experience with their friends and colleagues. According to studies, a dissatisfied customer communicates the negative experience with your brand to an average of nine people. Therefore, it becomes crucial for you to focus on detractors and undertake efforts to convert them into promoters.
About 80% of the detractors giving negative feedback are seating on the fence waiting for an icebreaker from you. They are willing and interested to keep using products or services but they do not have an assurance that their voice is being heard. This is an opportunity every business must catch to follow up and close the loop.
In an NPS methodology, following up with detractors is the best practice. By taking initiative to close the loop with detractors gives businesses an opportunity to,
Covert wrong into right.

Transform detractors into promoters.

Get clarification on negative insights for deeper understanding.

Perform root cause analysis.
Let's find out how to close the loop with detractors.
Establishing a strategy to close the loop:
"The motive of closing the loop should be either to repair the relationship or to strengthen it".
Before creating a strategy on closing the loop, ensure you aim more than following up with the detractors. Your strategy needs to be a smaller component of the larger strategy you will be designing to convert detractors into promoters. The basic thing about closing the loop is to give an impression to the detractors that you have read their feedback and you are taking an action accordingly.
Here is how you can use the NPS Tool to design a productive strategy for closing the feedback loop.
Personalized follow-ups: Using an NPS tool you can create an automated workflow efficiency for sending a personalized follow-up message to the detractors. Ensure that the message is crafted to initiate communication.
Automated responses: Many NPS tools provide an automated follow-up email workflow. Take advantage of this feature and customize it, so that anyone rating your product or brand below 6 gets an automated reply. One of the major benefits of using automated responses is to retrieve more information before putting up an individualized response. Just make sure that the customer who has already had to-and-fro communication with the customer support team is kept aside from getting an automated response.
Personal response: At one or the other point, it becomes necessary to contact the customer personally. You can opt for any mode of communication like a phone call or a personalized email. This method of a closing feedback loop is meant to address those customers who already have communicated with your support or service team. It is always good to have a conversation with detractors. Especially when your customers do not expect such a response from you. Go ahead, surprises them a little and show them how much you care for their feedback and how their satisfaction matters to you. Ensure to take notes or note down information regarding the areas or issues that caused them to become a detractor.
Create a communication channel
Still, many businesses focus on getting NPS scores for customer satisfaction when their focus has to be on customer loyalty. Moreover, the worst is not many people are aware of the difference between customer satisfaction and loyalty.
For any customer, it is easier to say if they are satisfied or not, but equally hard to commit that they will be promoting or recommending your product to a friend or a colleague. After all customer loyalty is more than inward satisfaction. It is being used to measure someone's willingness to put their reputation at stake to recommend your product. Therefore, creating a communication channel to get an in-depth understanding of concerns faced by detractors and resolving them on time must be a major thing for you to accomplish.
Send customer feedback surveys:
As discussed you can use follow up emails as icebreaker ensuring it motivates consumers to reply. Once you get a reply from the customers, your agenda should be asking questions. Create a survey using the NPS tool that is especially meant for detractors. Phrase the survey questions politely and engagingly with a motive to understand their concerns and issues. Create surveys using a lot of open-ended questions and a few close-ended questions. These questions will get one-word answers as well as gather quality data from customers. If you are customers agree to give feedback ask them to walk you through about what their expectations are and what needs to be done differently from your side.
Address their concerns:
Thank customers or detractors for replying to you and for taking the survey. Consequently, do not leave them on the fence. Revise a list of issues or concerns they raised and ensure them that you will be resolving them immediately.
Sometimes apologizing for the bitter experience they have had and accepting your mistakes pays a lot in retaining as well as strengthening relationships with the detractors.
Once you have resolves their concerns, do not forget to follow up and open the feedback loop again. Keep following up until and unless you have resolved every single query or concern the customer has. Keep on updating, keep on sending updates, keep on following up until you convert the detractor into a promoter.
Followup with the NPS survey:
When you are spending time, manpower, efforts, and money on following up with detractors you must track the success. Once the customer is satisfied, it becomes necessary to gauge his/her loyalty. Once again send an NPS survey to the detractor and keep an eye on how successful you became in converting the detractors into, the promoters.
At QuestionPro, we work on what we believe in. Schedule a demo with Ken and discover how to boost customer loyalty and collect valuable consumer insights through our CX survey and analytics management platform.