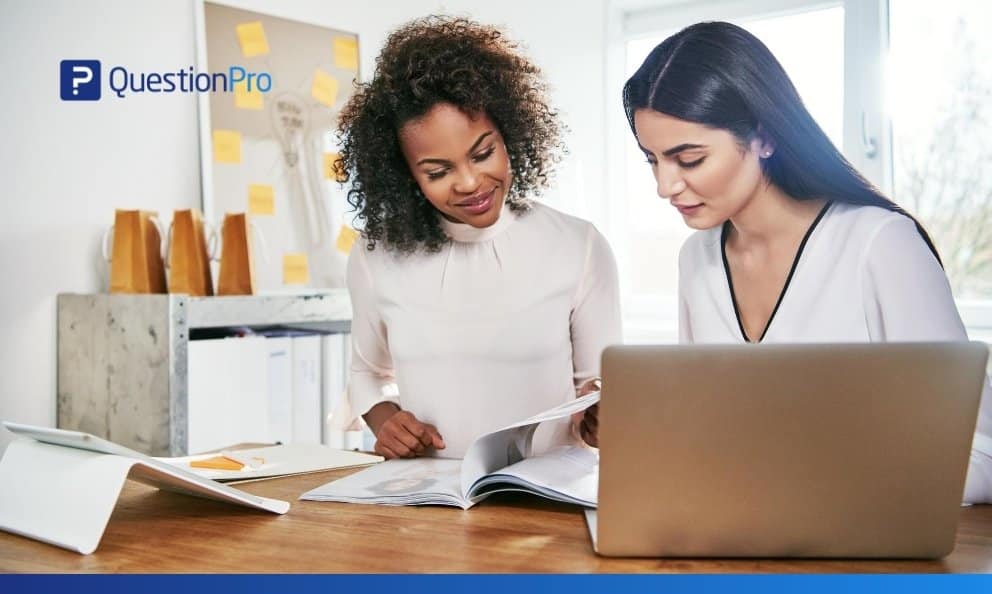 Market research has been around for long and has helped many industries grow by grabbing the right opportunities based solely on consumer feedback. Like everything else, consumer research, too, had advanced over the years, coming a long way from legacy survey distribution methods. Research methods like telephone surveys, in-person interviews, and Google ads are no longer as effective as they were a few years ago. Researchers today, take a more robust and superior approach to capture respondent feedback for market research.
Here are six better survey distribution methods that can bring accurate respondents by the number with much ease.
A startup guide to targeting the right respondents for market research
Market research is defined as discovering and understanding the viability of a product or service by conducting research directly with present and potential customers. Research is necessary to know where you stand among your competition in the market. To get your research right and make sure it's fruitful, you must target the right research respondents to collect valuable feedback. Below are some tips to help you target the right panel respondents for market research.
Identify the right research target market
As a preliminary exercise to gather actionable market research insights, It is crucial to identify the right target audience and target market. Your survey data's accuracy and reliability depend on how well you define your respondents and how well they are suited for the study. You must know who will use your products or services because their opinions matter the most for your decisions. If you collect responses from unfit respondents for market research, you will end up losing time, money, and making bad decisions.
For example, if you're conducting a study for the pet industry, ensure that you identify and target only pet owners or veterinarians to gather reliable information.
Use social media for research.
Today, social media plays a massive role in the lives of many people. Reaching out to respondents via social media channels like Twitter, Facebook, and Instagram, to name a few, does not seem to be a bad option. With so much information shared, passed, and stored online through various social media channels, it is advisable and straightforward for researchers to narrow down on suitable respondents to collect data on quick polls and surveys. Researchers can effectively receive responses by placing surveys at the right places and keeping them short and simple, but intriguing.
Build an online research community.
Building an online community of responses is an excellent way to conduct better market research. Researchers can efficiently distribute surveys, conduct live polls, hold qualitative video focus groups, and engage community members with open-ended discussions on topics. Since online communities have seen such a massive success in the past, researchers continue to build, grow, and nurture their community for faster insights. Gamification rewards like interactive points, cash, gamification points, and donations keep the community alive and highly engaged.
Use online research panels.
Online panels have been a hit in market research, and there are many reasons why. For starters, panel suppliers maintain a massive database of different types of respondents belonging to multiple demographics. QuestionPro Audience has a panel strength of more than 22 million double-opted in survey respondents around the world. Response rates among customer panels are generally high. In most cases, the panel provider takes on the task of finding the right respondents based on the researcher's needs. Thus, researchers can spend more time on other research activities.
Email your research surveys.
Often, a lot of customer information is collected at the POS. Collecting your customers' email addresses is very valuable for further engagement. Distribute research surveys to these customers to understand the issues they face and what more they want from the product or service. Throw in some gamified or cash rewards to keep the response rates high. Also, ensure that your survey is short but engaging to gather maximum completes on your survey. Work on feedback that your customers give you to always receive a high response rate on future studies. Send out survey reminders to ensure that not many potential research respondents slip through the cracks. 
Embed the research questionnaire to your website
If your website experiences a high footfall, it is a great idea to embed your survey into your website. Embedding the research study makes it easy for your customers to share their opinions and give feedback on your products and services. Be it collecting feedback on pages that you've redesigned recently, feedback on purchase experience or input on overall impressions, a pop-up survey, or a survey embedded on the website is an excellent way to collect feedback from your customers directly.