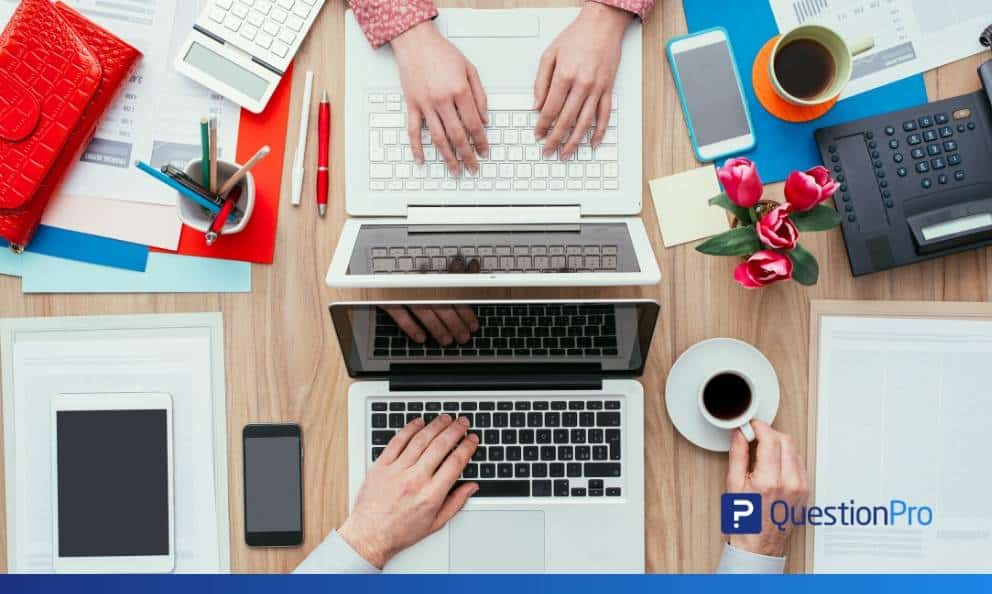 Organizing surveys into folders makes it easy to manage them. You can group surveys or delete them altogether.
QuestionPro offered survey creators to share their surveys within the organization. It enabled them to conduct their research project efficiently. You can share surveys with others in your organization as well as view the surveys that others in your organization have created. You can also see the results of the shared surveys and share the results of your surveys too.
What's new?
All multi-user accounts will now be able to share the entire survey folder with your team in the organization. So, instead of setting up access to individual surveys, you can group surveys into a folder and share all of them at one go.
You can use folders to offer secure access or limit it to specific surveys within your organization. This new feature also comes with an enhanced UI to offer a great experience to QuestionPro users.
The email lists will continue to be accessible only to their own account holders only.
How to create a folder?
Log in QuestionPro Surveys.

Under Surveys, you can see 'My Surveys'. It is the default folder where all your surveys get saved.
Note: You cannot rename or delete 'My Surveys' folder.
To add a new folder, click on 'New folder'.

Enter the name of the folder and click on Create new folder.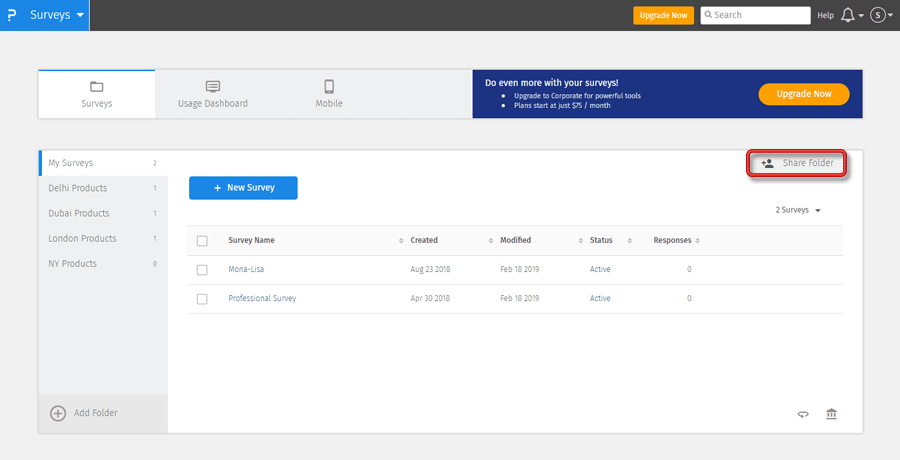 You can assign one of the below permissions and save changes.

Anyone at <Your Company> will have access to Edit

Anyone at <Your Company> will have access to Reports

Anyone at <Your Company> will have access to Copy

OFF – Only specific users or teams can access 
If you choose to set it for specific users or teams, you need to set individual permissions to edit, copy, and access reports.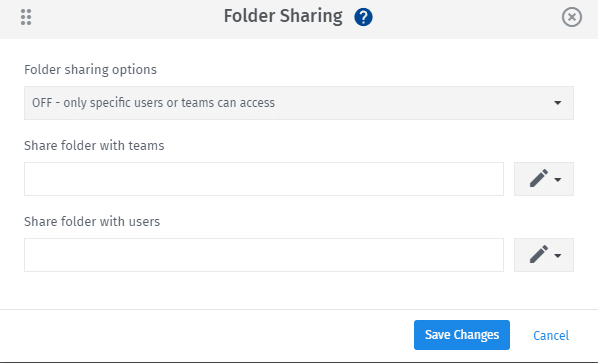 How to change the permission already given to a sub-account?
To change the permission, click on 'Share Folder'. The screen will show the sub-accounts with whom the survey has already been shared. You can edit the permissions given to the team or individual users of your organization.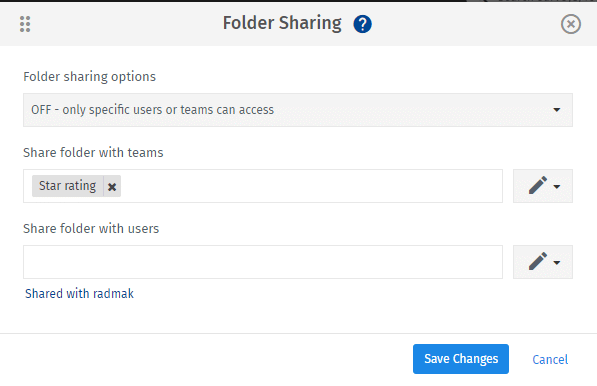 Learn more about how to share folders and organize surveys effectively. If you have any questions related to surveys,  market research, or experience, feel free to contact our support team. We'd be happy to help.