QuestionPro is now providing its nonprofit survey program to potentially 600,000 new users with its partnership with TechSoup. All nonprofits registered with TechSoup to have direct and free access to a QuestionPro License. TechSoup is a leading social change organization that helps mission-driven organizations with their technology needs. We currently offer a Non-Profit Waiver Program, providing our survey software to any nonprofit who wishes to sign up – free of charge. With this recent partnership with TechSoup, we will ramp up that program by enabling all nonprofits registered with TechSoup to have direct and free access to the QuestionPro License.
TechSoup, based in San Francisco, California, was founded in 1987 on the belief that technology is a powerful enabler for social change. Since its formation, it has assembled a worldwide network of individuals and organizations that share this conviction. Today, it runs one of the world's largest technology-philanthropy services for social benefit organizations, such as nonprofits, NGOs, charities, and public libraries. Every day, TechSoup connects them to more than 100 donor organizations such as yours truly, Intuit, and Microsoft We all have given their tools and services to TechSoup and its partners either free of charge or at a minimum, a highly discounted rate.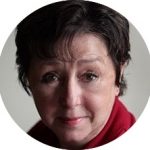 "The QuestionPro Survey Software Tool is an absolute must for data and metric-driven nonprofits; it enables nonprofits to actively listen to their constituents by conducting regular surveys and making decisions based on data. It creates an active framework for listening and acting on feedback from key stakeholders," said Gayle Samuelson Carpentier, Chief Business Development Officer at TechSoup.
With the recent TechSoup partnership, QuestionPro can scale our Non-Profit Waiver program for all nonprofits. QuestionPro currently has over 1,600 active nonprofit institutions that have taken advantage of our program, and we are excited that this partnership now brings our world-class survey software to the hundreds of thousands of nonprofits in the United States.
Here is what QuestionPro is doing to empower nonprofits:
Survey Design Solutions for Zero Breast Cancer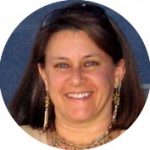 As the executive director of Zero Breast Cancer, Rose Barlow needed an inexpensive yet functional survey platform for collating feedback and conducting surveys. All the free tools available online, while they were free and cheap, lacked the sophisticated functionality that Barlow was used to and needed. With the QuestionPro Non-Profit Waiver program, Barlow was able to create, deploy, and analyze surveys with ease. At the same time, she had access to the deep analytical models she needed to understand the needs and perspectives of the core constituents that Zero Breast Cancer serves.
Zero Breast Cancer helps individuals and communities understand scientific research on environmental risk factors and lifestyle variables that influence breast cancers. It promotes disease prevention through targeted communication of evidence-based recommendations that support health and wellness at key stages of life. That strategy makes it critical for Zero Breast Cancer to have a deep understanding of its constituents.
Improving Ratings for Financial Health, Accountability, and Transparency with Charity Navigator
As the new CEO of an organization that uses data and metrics to rate other charities, Michael Thatcher needed a specific way to measure progress, both internal and external. Charity Navigator is America's largest and most influential charity evaluator. With over 9 million visits to the website and impacting over $10 billion of charitable donations in 2015. This makes Charity Navigator far and away the largest and most utilized charity rating service.
With their strong commitment to continuous improvement, Charity Navigator has been refining and expanding their rating system. Their goal is to develop a system that includes the three dimensions of a charity's operations that an informed charitable givers/social investor needs to consider when selecting a charity to support. Those dimensions are:
Financial Health

Accountability & Transparency and

Results Reporting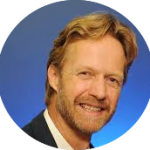 "The QuestionPro Survey Platform is unique and very relevant to Nonprofits – in maintaining accountability and results reporting. Mission driven organizations need to define meaningful outcomes and measure themselves against those outcomes. While in the commercial world – there are clear and distinct financial reporting – but organizations with a purpose that are not financially motivated can use surveys, satisfaction and feedback as a benchmark for reporting results and outcomes." – Michael Thatcher, CEO of Charity Navigator