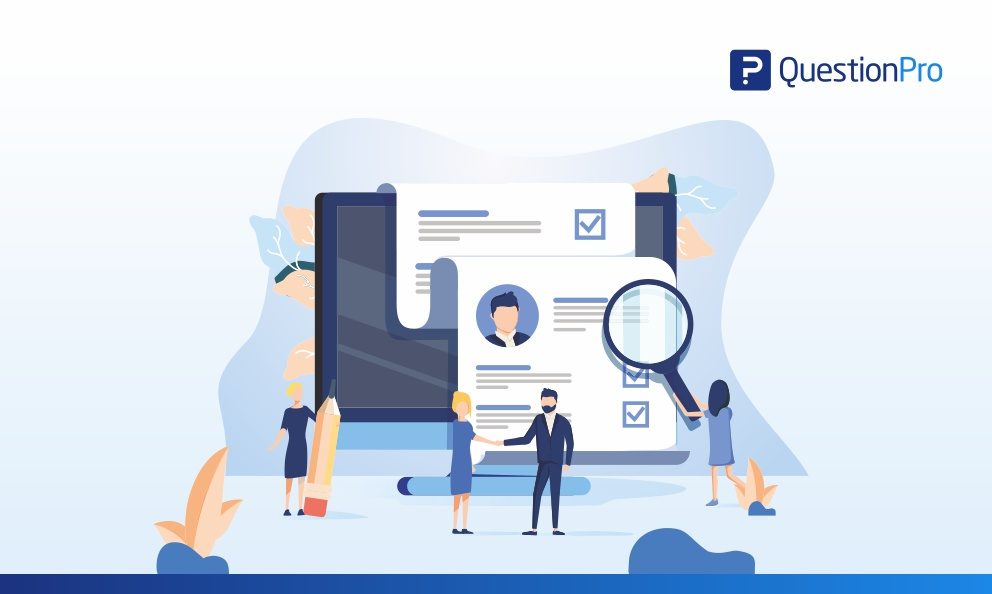 For years, the survey is treated as one of the finest methods for collecting data in the social, behavioral, and consumer science. With the evolution of the World Wide Web, researchers got a new vehicle to collect data, for them, an online web survey was a cost-effective method to reach a large audience is a very short time. Since web survey became a new normal, it had a profound influence on the survey process in a number of ways. Not only researchers, but government agencies, universities, non-profit organizations, and various enterprises are now conducting a web-based survey. In addition to that, a plethora of online survey making tools has brought additional ease in building or designing online surveys – resulting in reduced cost of data collection and more efficiency in data analysis. 
when surveys are conducted through the web it does have a number of benefits over traditional survey methods or conventional survey techniques which mostly consist of paper or face-to-face interviews. To understand the concept in a more elaborate manner let's dig deeper into the key benefits of using a web survey
Ten benefits of using a web survey
Cost efficiency:
When a survey is conducted online it is distributed in two major categories – 'preparation' and 'administration'. Until recently creating an online survey questionnaire was a costly endeavor as it required technology and programming expertise. However, due to the easy availability of advanced survey making software, it has become very much easier to build a survey that could be distributed online. The drag-and-drop interface, a variety of questions, survey logic, customization options, and many more options make these tools an obvious global choice to build surveys. Undoubtedly, the ease with which even a non-coder can create intuitive, engaging, and appealing online surveys minimized the survey preparation costs. 
When we speak of administering a web survey online, then you do not have to incur the costs of a postal stamp or phone calls, since they are directly sent out through the database. Furthermore, the responses collected are tabulated, sorted, and analyzed through the analytic feature integrated into the online survey software further reducing the costs involved. Thus, conducting a survey over the web is a cost-effective yet productive approach to conduct research. 
Speed:
As we all know, the internet is an entirely different world that does not have any physical, geographical, or any other kind of barriers. Apart from that, people today are busier and always seem to be in a hurry. Therefore, even though they are ready to participate in a survey they want to finish it as early as possible. A web survey cuts the crap and hits directly where it is necessary saving a lot of yours as well as participant's time. 
Using versatile survey creation tools you can not only create a survey questionnaire quickly but you can distribute the survey sample to your contact list that is already uploaded in the tool. Your targeted sample population will not only respond to the survey immediately but the data can be collected automatically and can be analyzed in real-time saving a lot of time and making the entire process a lot of speedier. An online survey tool like QuestionPro brings speed and efficiency to your survey project by making available 350+ survey templates and an edgy analytics dashboard. 
Controlled Sampling:

 
One of the major contributors to the web surveys is the samples generated to take the survey. When you are using an online survey maker tool, you have an option to develop an opt-in mailing list of customers or subscribers through your own database. Especially when you are interested to conduct a customer feedback survey, your own database of customers proves helpful to get customer feedback and in a way enhance the relationship with the customers by showcasing them how interested you are in getting opinions from them or how much you value their suggestions and opinions. 
Another option is access to a low cost controlled sampling made available by the online survey platforms. Usually, survey platforms have their own global database which can be further filtered to get respondents based on gender, age, profession, demographics, etc. Recently QuestionPro Audience has more than 22 million panelists from diverse localities, age groups, industries, qualifications, professions, etc., that you can utilize for B2C as well as B2B research. 
Flexibility: 
The flexibility provided by online questionnaires to create a web survey questionnaire is simply unmatched to the traditional survey methods. Whether it is a 360 feedback survey or a student course evaluation survey, you can create both complex types of the questionnaire with equal ease. Furthermore, you can optimize the surveys to meet the expectations of the targeted audience and customize the design of the survey to meet your brand guidelines. 
Speaking about questionnaires, do not forget the numerous options you get in selecting question types like close-ended, open-ended, single text, multimedia, NPS, rating scale, Likert type, Semantic differential, multiple-choice, rank order, star rating, dichotomous questions, etc. Apart from that, the question logic you could implement to add variables, skip questions, advanced branching, question randomization, setting quotas, or piping, etc., bring added flexibility in your surveys which otherwise was not possible. 
Customization:

 
A web survey is like a two conversation happening between the researcher and the respondent. Just like a good conversation needs a mix of knowledge, humor, interaction, and insights, a good survey designs a mix of artistry, hinge of finesse, and a pinch of nuance to keep the conversation alive. A good survey maker tool offers a blend of features that allows you to design a survey in the most beautiful, elegant, and flexible manner suiting your brand image. 
You can add your company logo, change the background of the survey by using palette colors or images. If you think you need some kind of assistance in selecting the background or color of the survey then you can choose or pick any of the pre-populated themes provided by the survey makers. If you want you can change the font or access labeling options to make the survey more enticing and appealing to the respondent. Remember, customization of your survey is possible only through an eminent survey building platform and in no way you can customize the traditional survey to match your brand image. 
Anonymity: 
By default, a web survey is created to maintain the anonymity of the respondent. None of the surveys available online use cookies or any third-party analytical tools to monitor it which makes it impossible to track the respondent. Nevertheless, the anonymity of the survey respondent is entirely dependent on the survey design and the motive of the survey, because in some feedback surveys you might need to track the identity of the respondent. 
For additional security, you can conduct the survey using a personalized survey link meant for specific survey respondents which can be emailed directly from the online survey tool. Thus, the anonymity of the respondent is maintained throughout the survey process until it is made clear that the researchers intend to track the details of the survey respondent. 
Compliance: 
Compliance matters a lot when you are collecting data, irrelevant to whether it is sensitive or personal data. A web survey is created using a survey tool is mostly compliant to the major rules, regulations, and guidelines put forth by the data governing authorities of different countries. 
The survey questionnaire along with the data collected is GDPR compliant – the law imposes stringent restrictions on the way companies deal with data and protects the interests of EU citizens. Moreover, the survey data complies with Section 508 of the Rehabilitation Act requiring federal agencies to develop, procure, maintain and use information and communications technology (ICT) that is accessible to people with disabilities – regardless of whether or not they work for the federal government. Additionally, the universities conducting student surveys are made aware of the Family Education Rights and Privacy Act of 1974 or FERPA, which protects the privacy of student education records. As many in the healthcare industry conduct a web survey, the survey platform makes it clear to ensure full compliance with the sending, storing, and handling of sensitive healthcare data ensuring full compliance with the HIPPA regulations.
Response rate: 
The survey response rate is calculated by dividing the number of respondents with the number of people to whom the survey was sent and them multiplying the divisive figure by 100 to express the final answer in percentage. By default, a web survey has an average response rate of 50% which is more than sufficient. Actually, email inboxes are flooded with spam emails and spam filters are alert against the word 'survey'. So not using the word 'survey' in the email subject drastically increases the response rates. In fact, people want a personalized customer experience and they are willing to share personal data with the company for the sake of it. 
A well-designed survey having an optimum length asking only necessary questions and a survey that is mobile-optimized helps a great deal in increasing the response rate. An online survey maker provides the option to reward respondents in different ways like coupons, discounts, gift cards, etc., to complete the survey which again helps a great deal in the average response rate of the survey. 
Analysis: 
One of the significant benefits you can achieve through a web survey is the capability to quickly analyze the collected data. When you are using an online survey tool the survey execution right from creation to distribution to analysis becomes a cakewalk. The tool not only gives you the freedom to analyze the responses whenever you want but it also gives you the ability to track responses in real-time. 
The inbuilt survey analytic tool helps organizations to analyze the results in different aspects and in different formats suiting their intent or motive of the survey. Additionally, the tool allows you to view results and graphs in real-time, create summary reports with counts, totals, averages, graphs and more, filter report data, create multiple summary report views. Additionally, you can export response data to popular file formats (XLS, CSV, DOC, PDF), assign points to answer, calculate respondent scores, export results, heat maps, trend analysis, conduct a regression analysis, correlation analysis, etc.
Control: 
Researchers or organizations commonly use a web survey to measure customer service, employee satisfaction, customer satisfaction, etc., etc. But do you know that with the online survey platforms you have the ability to take full control of your surveys? Yes! A single sign-on helps you limit the survey platform and associated data to yourself. Additionally, by using some features like survey access control you can actually control who can view, share, distribute the survey data. 
Taking full control means not only taking full control of the survey you created but taking full ownership of the data collected through the survey. You can choose to send the survey to selected recipients, you can notify those who left the survey in between to complete the survey or you can create a personalized survey for individual respondents. Only through a web survey and an online survey maker you could take full control of your surveys. 
Interested to create your first free web survey?