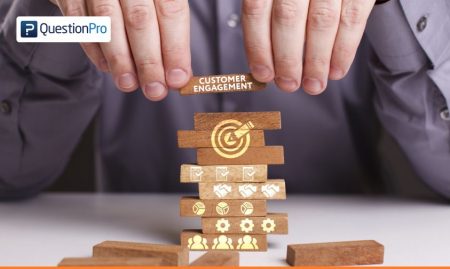 "Everything starts with the customer": Louis XIV
Most successful companies provide amazing customer experiences. Taking charge of developing new customer strategies can be quite challenging but in today's world where technology has taken over the simplest of things, walking into the customer's thoughts has become as easy as ABC.
But, even today, there are 58% of executives who've reported that there's no customer engagement program in place and 60% of them weren't aware of the number of customers they lost in the previous year (mentioned in a recent survey). These dreadful numbers are an indication of the dire need for customer engagement strategies.
In this blog, we'll discuss customer engagement and the strategies that need to be in place to keep valuable customers engaged.
What is Customer Engagement?
Customer Engagement is usually the single most important factor the depicts customer's feelings towards your brand. Every organization invests time, money and efforts behind designing a flawless product not realizing that if some of that time, money and efforts are put into customer engagement, the organization will grow by leaps and bounds.
Acquiring a customer is tough but keeping them engaged is tougher. No matter how small or big the customer is, it surely requires nurturing and continuous management. An engaged and satisfied customer will stay with you for a lifetime but that'll happen only when you make efforts to retain them.
Customer engagement should be an ongoing process and not something your organization does once in awhile. It's highly probable that customers may flee away if they aren't engaged regularly. A well-designed customer engagement program will have customers at the crux of it.
To get a fair idea about the customer experience, you can frequently ask them about their encounter with your organization. Questions like the Net Promoter Score: "How likely would you recommend our products to a friend or colleague?" are good examples of customer engagement questions that can address customer concerns and feedback before it gets too late for improvement.
5 Customer engagement strategies that you must implement right away:
Educate the customers with your content-
Content is one of the most underutilized customer engagement strategies. Good content can keep all your customers engaged and this is one of the most tactful customer engagement strategies!
Text, Video or Image content that gives out information about your brand or the technology your brand is into or the market your brand caters to, will keep your customers happy. Well scripted and designed content can attract the attention of customers and keep them involved in your brand.
Social media will do the trick for customer engagement-
This is one of the very good examples of customer engagement strategies, as everyone is on social media these days. Can you think of a better way to know your customers personally other than social media? I can't think of any!
Tag them in your posts, provide them some offers to keep them engaged on social media, post something to thank them or ask them to share their feedback on their social media handles. Use other communities like Yelp or TripAdvisor to engage the customers in sharing experiences they've had with your organization.
Other little things like sharing customer experience quotes or testimonials and tagging them on social media can make them feel valued and that keeps them satisfied with your organization too!
Reward your customers to keep them engaged-
You, me, everyone, we love one thing-Rewards! It's not a word, it's a feeling that everyone who receives will relate to and it's a great example of customer engagement plan. Customers love it when they receive something in return for their action. Having a reward program in place will most definitely amplify customer engagement!
Email marketing can revive lost customers-
Dead email lists are a nightmare for email marketers. It often happens that users like something, subscribe to that and then just hibernate.
Reviving a dead list can be a tad difficult but it can be really effective once done. Know the reason why your list is inactive, filter your target from this dead list and then give something away to the filtered list. This "giveaway" will play a vital role in attracting the hibernated users.
Avoid sticking to one channel for communication with customers-
Customers today are active in multiple mediums and they research about your organization through multiple mediums like your website or social media platforms. Why can't you do the same to engage your customers? If you contact them via multiple sources, they'll be mighty impressed with your efforts in keeping them engaged as it has, in the past, proved to be one of the very good examples of customer engagement.