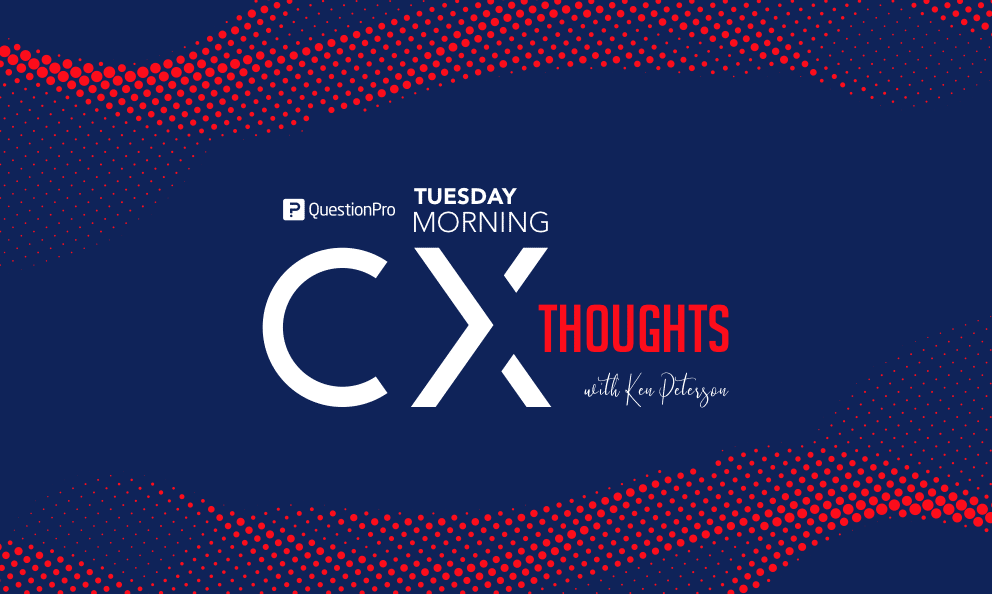 Can you change?
After several months, I'm taking my first dip back into traveling. Multiple stops across two weeks with some driving in between. The first leg is taking my daughter back to college. Circumstances being what they are, we had to wait to find out how things were going to be running before we were able to schedule the time.
One of the many messages was the line "until we are able to operate as we did before." I'm left to wonder why any organization – a business, a university, or even the government – would want to run the way it did before. This isn't about a "new normal," but looking at opportunities to change the way to do things, and this pandemic has been a golden opportunity for that.
While we're still in flux, it is a great time to look at things we've been doing wrong for our customers – even if they didn't know it, like cleanliness – and adapt our businesses. 
Research innovation
I recall early on in my career, a disruptive innovation came along. While we are all accustomed to the internet these days, back then, it was an unknown entity in research. Companies were looking to capitalize on this new tool; market research was no different.
However, it also represented a threat to the way business had always been done. Before that, surveys had been conducted by telephone and other methods that cost quite a bit. The introduction of web surveys promised a faster feedback cycle, but it would hit the topline.
Across the industry, many companies were slow to adapt, which allowed other companies to innovate and come in and fill that void. Those revenues they were trying to protect began to decrease anyway. 
As I look at the changes in all industries as a result of the pandemic, it is easy to reflect on those simple things we should be considering. Better cleaning methods, contactless payments, and perhaps even cashless businesses. Customer Experience (CX) is no different, simple things such as contactless experience measurement should be considered standard.
If you're interested in Customer Experience topics, we think you might enjoy reading: NPS vs CSAT surveys
A better experience for the customer
However, like many other businesses and industries that should be looking at everything, research should not just evolve but also take major shifts. That is why we introduced NPS+, to take on the challenges of too many surveys, too many questions, and still not having enough answers. Being able to understand root cause, measuring churn, and developing new ideas through customer co-creation are some of the great benefits of this approach.
While that is a benefit for companies and researchers, there is a great benefit for the respondents – shorter surveys and easier experience. That should be an ongoing goal. What innovations do you see coming out of a post-pandemic world in research? Have you already started introducing them?
This week I was honored to host two of our clients as we discussed the challenges in understanding the Voice-of-the-Customer in a B2B2C environment. Now on-demand, watch that discussion here and discover unique solutions for our clients' needs.
At QuestionPro, we work on what we believe in. Schedule a demo with Ken and discover how to boost customer loyalty and collect valuable consumer insights through our CX survey and analytics management platform.