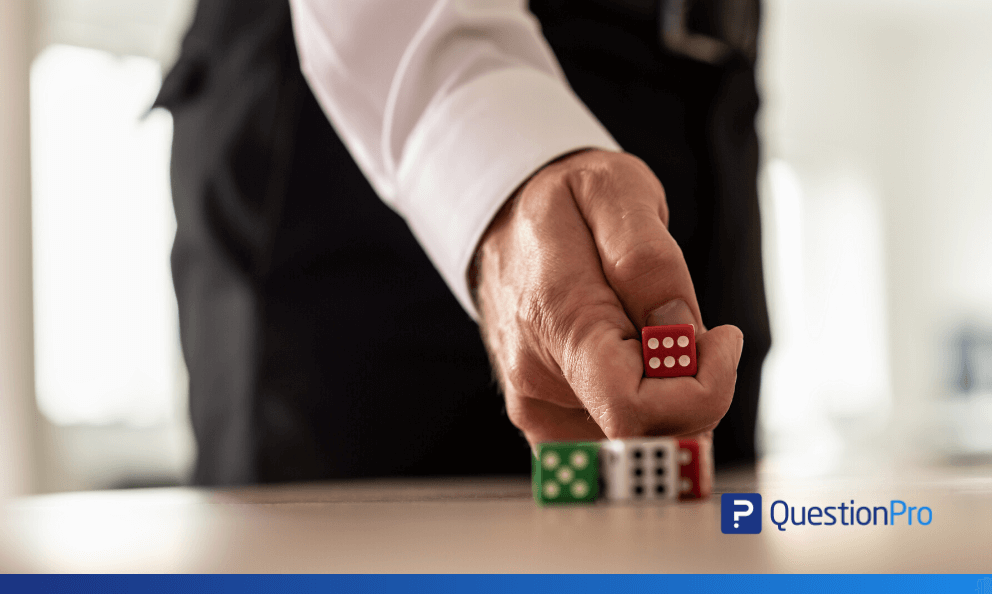 Humans are naturally inclined to think in a direction they are fed information. While conducting research, this can lead to bias. When the respondents are shown options in a specific order, they tend to select the ones that appear first. To negate the effect of order bias, you can randomize the order of choices in the survey.
You can always set the display order of answer options while designing a survey. Some of the options available are
Default: The choices will be displayed in the same order as set by the user.
Ascending: The choices will be sorted in ascending order alphabetically.
Descending: The choices will be sorted in descending order alphabetically.
Randomize:

 The choices will be displayed randomly to each respondent. You can also configure the number of options you want to randomize.
Learn more: Randomization of choices in surveys
Advanced randomization: Create groups of options and display them randomly.
Learn more: Advanced randomization of choices in surveys
QuestionPro constantly strives to offer the best tool to conduct surveys. We keep updating the existing features with enhancements that improve the experience of software users and respondents.
What's new?
You can now flip the order of answer options for alternate respondents with a simple setting in the survey. It is available for the below question types.
Multiple-choice questions

Matrix questions
Consider a question with options ranging from a negative to positive scale. If all the respondents are shown options in the same order, it might introduce a bias towards negative responses. 
However, if the respondents are shown a negative-to-positive and a positive-to-negative scale on an alternate basis, it helps eliminate the bias.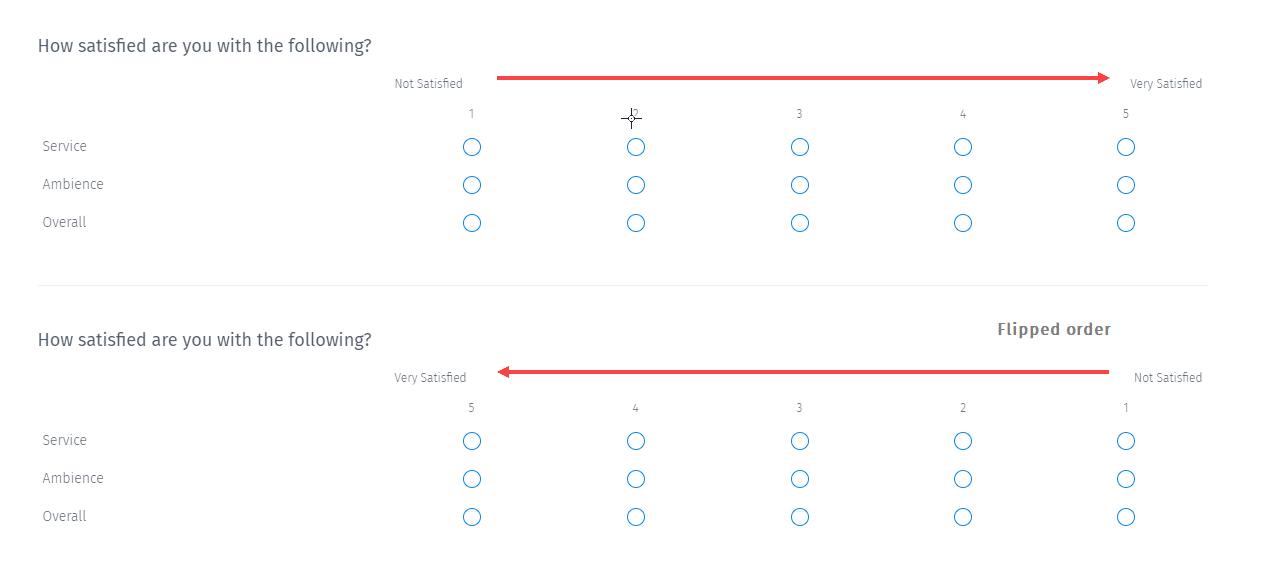 Learn more about how to apply an alternate flip option on your answers.
How does alternate flip order of options benefit our users?
Prevents order bias: Showing answer options in a no particular order can help get a more accurate idea of the respondents' opinions and experiences.
Prevent skewed data: Flipping the order of scale increases the likelihood of accurate data.
Better insights

: Organizations make decisions based on the insights generated from research. Hence, the survey data should be free from order bias to gain insights that can be trusted.