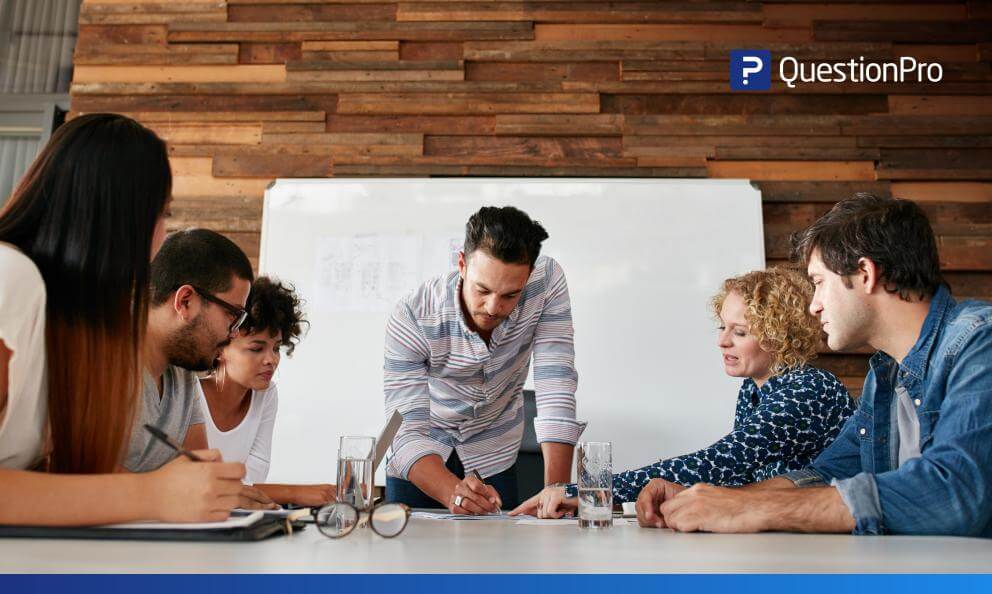 Creating and managing an online community for market research is fast becoming the preferred research method for organizations. Deep level actionable insights can be derived from a healthy online community. However, sometimes, organizations slip up on best practices and ultimately hamper the success metrics of the community.
There are multiple aspects that define the success of a customer community – number of panelists, health of the community, actionable insights collected, etc. But the most important metric is that the organization that manages the community collects insights of the level that they desire, from this community.
We, at QuestionPro, have now bundled communities services into the already awesome and robust tool to give you a well-rounded experience. This ensures that you get deep-level insights from being associated with us. We've fine-tuned how we work to now develop a model that brings the most of your community.
Learn more: A glimpse into the life of an online community member
QuestionPro Communities Services
Communities services help an organization focus on what's important – the data collection and insights collection process. We have built the expertise to allow us the ability to set up and manage the online community under your wireframe guideline while you focus on putting into action the feedback you receive from your community. Some of our custom, tailor-made community services are:
Research content and set up:

We want to be an extension of your

market research

team. To this effect, we will conduct in-depth research to set up the contours of your online community in the

community web portal

. This is including competitor due diligence, customer landscape, research objectives, and budgets. Then, we will help you set-up the QuestionPro Communities platform in a manner that is cost effective and highly impactful to your business. Bottomline, we manage your online community from end-to-end!

Cultivate engagement:

Our community expert will help you derive and plan the best methods to maintain the health of the community. This includes the surveys and polls that have to be created and deployed. We also will help you set up discussion topics and make sense of the data that has been collected. The QuestionPro communities representative will also set up the gamified rewards aspect of the community.

Member management:

We will help you build a relevant

audience

for the community. Not just that, we will also manage the demographic segmentation and the onboarding of the new members. Our services extend to ensuring all members of the community are actively participating and geared towards maximum insights collection.

Manage surveys:

Since the communities platform is built on top of our enterprise-grade survey platform, our services include managing creating and deploying complex surveys. We will also help you manage advanced survey features like logic in your surveys and polls. Our services include creating and deploying smart surveys and

geo-location based surveys

too.

Qualitative module management:

Qualitative data and

qualitative solutions

are important aspects of a community platform. We help your online community to set-up and manage various qualitative data collection tools like IdeaBoard and Topics & Discussions. This will enable you to collect both, quantifiable as well as ideation metrics.

Rewards and points management:

Managing rewards and points is a time-consuming experience for community managers. We take away all the complications by managing the points,

gamified rewards

and rewards disbursement ourselves. Your only input is the weekly, monthly, quarterly or yearly upper limits on the payouts of the rewards.
Learn more: The Hacker's Guide to Using Online Communities
QuestionPro Community Services: Advantages
The advantages of using the QuestionPro community services are:
In-depth tool knowledge:

Our designated community manager has an in-depth understanding of the

community management platform

, the mobile app as well as the survey tool that the platform is based on. This will exponentially reduce the time taken to set up and manage a community as well as collect actionable insights from the community.

Fast & efficient:

We have expertise across various industries to recommend the ideal community member size, recruitment methods, gamified points system, incentivized topics, and rewards. This reduces the time to create and deploy a community or scale an existing community.

Expert community management:

We have the expertise in managing

online communities

of different types and sizes – hence we are well equipped to manage the community in a manner that helps achieve research objectives in an agile manner.

Consultative approach:

Our services are geared towards you getting the best out of your community. Hence, our recommendations and deployment are geared towards a value for money model instead of standalone services.

Cost-effective:

Since the tool and services are bundled together, the costs are marginally lower than working with separate vendors or teams.
Working with our dedicated community manager can help you save both time and money by over 30%. Reach out to us to know about our recent success stories.