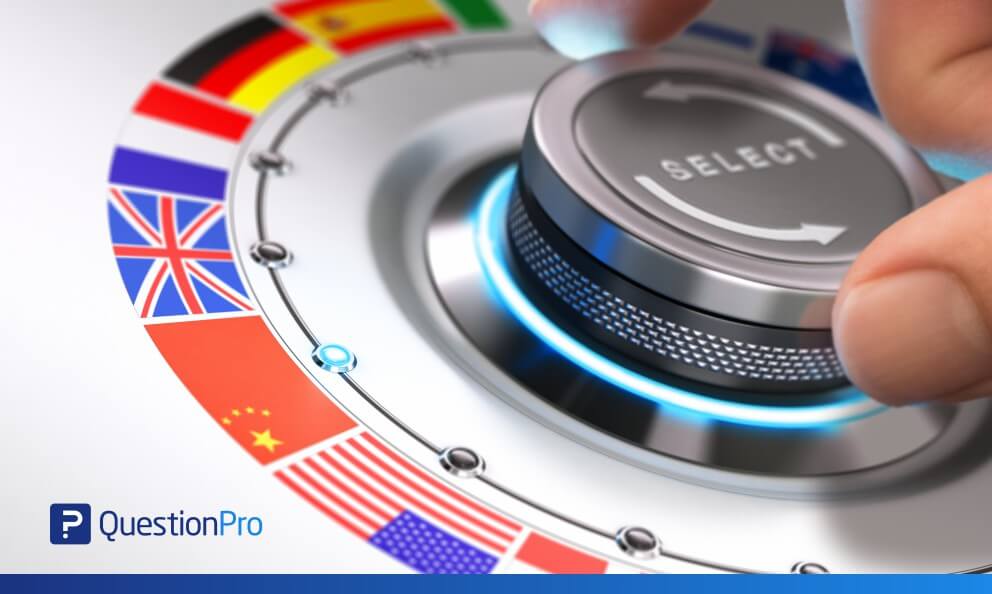 QuestionPro's multilingual surveys let you research without any boundaries. Let your respondents be from any part of the world. Create your questionnaire once and use it to gain insights from a global audience.
You can add multiple languages while creating your questionnaire and let the respondents choose the language in which they want to answer the survey. Our survey software will automatically translate surveys into the selected language.
What's new in multilingual surveys?
You can now create a multilingual email template for distributing the survey invitation email. Add a template in your preferred default language and auto-translate into any other language. While sending the email, select the multilingual email template to send invitations in your respondents' native language.
How can distributing surveys in multiple languages benefit you?
Higher response rate: As the respondents can read the invitation email in their preferred language, they are more likely to respond and increases the overall response rate.
Better respondent experience: It is easier to understand the context in one's preferred language and leads to better respondent experience.
High quality of data: You can reach people from diverse backgrounds. It helps in collecting high-quality data.
Easy to create and maintain

: You need to create and maintain an email template in only one language. Our tool will auto-translate the template into other languages. You need not make changes to individual email templates in multiple languages.
Use case
Assume an FMCG company has product distribution in different parts of the world and wants to collect feedback in several languages. You can create a multilingual survey project with these simple steps.
1: Create a survey and add languages to your survey. 
Learn more: How to add languages to your survey
2: Create an email list with language information for all email addresses.
Add language to your contacts while creating lists. You can also import your email addresses using .csv or .xlsx format. Make sure you have the language field added when importing.
Learn more: How to create and manage email lists for surveys
3: Set up a multilingual email template.
Create a template in your default language and generate the translated template with the auto-translate option. Or you can select the language and write an invitation email in the chosen language. For each language, you can have a different 'From:' email address. You can also edit the survey link text for each language.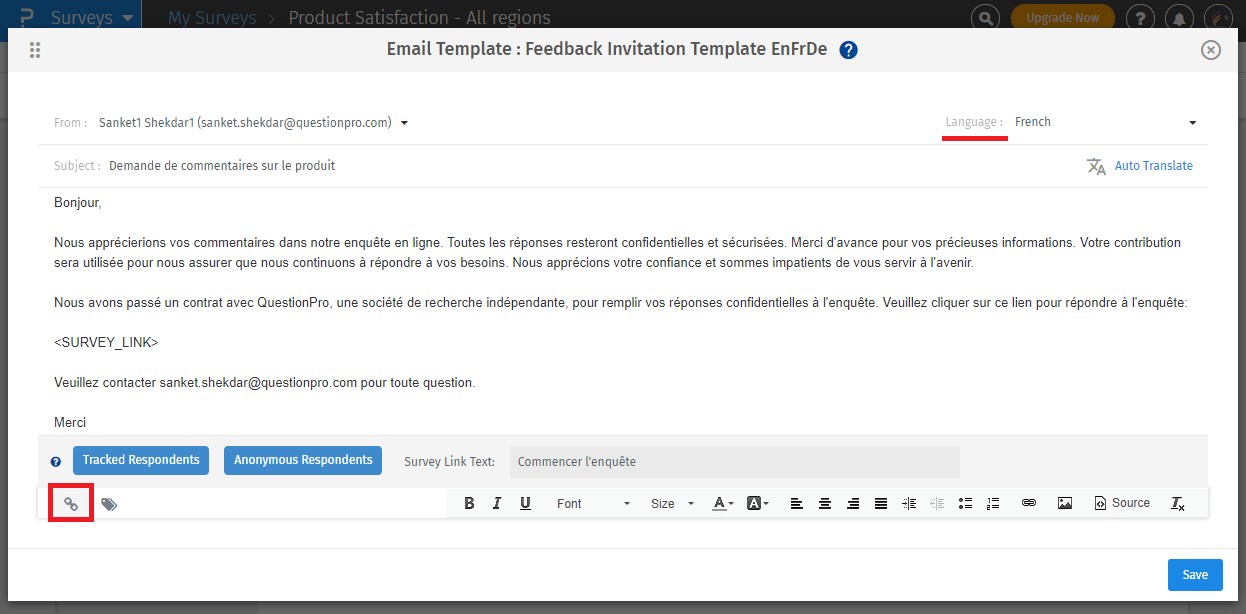 Learn more: How to create a survey email invitation template
4: Distribute your survey.
Select the language-specific email list and the template. It will send invitations to the respondents in the corresponding language. If language is not found or missing for a contact, the email will be sent in the default language. 
Learn more: How to distribute surveys in multiple languages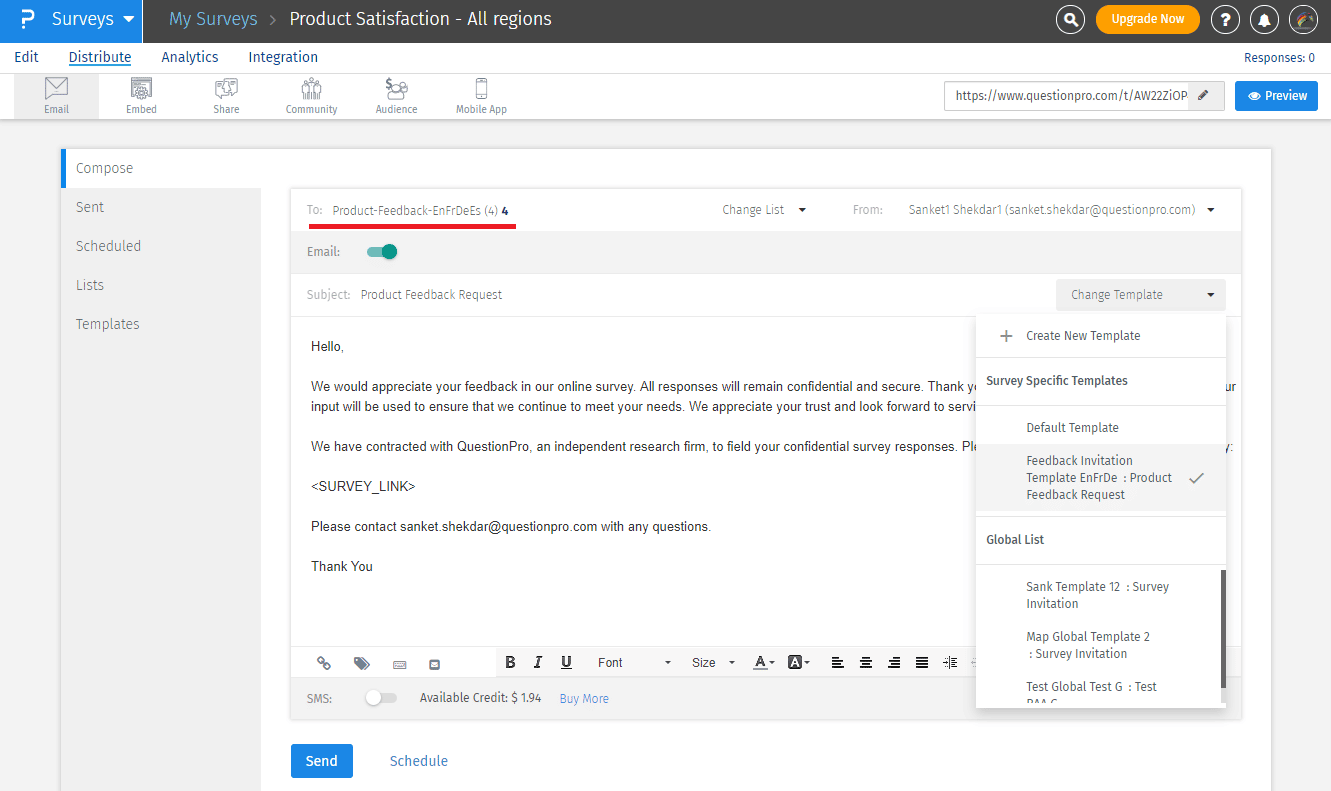 5: Analyze the data collected.
On the dashboard, select the display text and filter results based on the language.
Learn more: How to analyze reports of multilingual surveys
We keep enhancing our products to give you the best experience of surveys and advance research. If you need any help with multilingual survey creation and distribution, please get in touch with us.