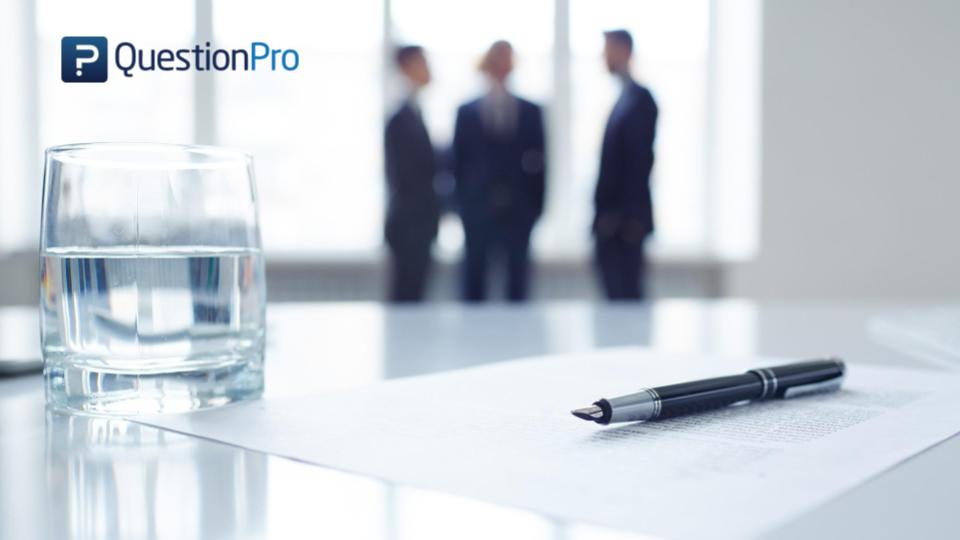 Generally, businesses employ customer surveys & interviews to obtain feedback and improve customer experience (CX). Have you thought about using the same online survey software tools with a more powerful source of customer insights – your employee journeys? In fact, according to a study by IBM, employee feedback is the new customer research.
A single customer can only share his/her experience with your product or service. On the other hand, an employee, who interacts with hundreds of customers, will have a much deeper understanding of customer experience. Instead of looking at an isolated CX issue, they'll be able to spot patterns & trends in CX. This puts them in a great position to spot recurring issues and suggest process-wide improvements that will help all customers at once.
For example, a customer support agent who repeatedly receives payment-related complaints will be able to point that your payment module is failing and that you need to specifically look into payments from UK-based customers, as they're facing the most problems.
Your employees will also have a more comprehensive understanding of customer experience since they have a complete view of all the different UX elements in your products and services. For example, if you're losing customers, your sales rep might be able to tell you why – maybe your customers are unable to pay via your mobile app, or that your customer support replies only after 24 hours, or because you're delivering damaged products.
How to use employee surveys to improve customer experience
Map out your customer journey and identify all the customer touch points. Sometimes, you may encounter different types of customers and consequently, multiple customer journeys. For example, your SMB clients maybe discovering your business via online marketing channels and interacting with your business via your website, whereas your enterprise customers may be doing business with you through your dedicated salesforce. Ensure that you make a list of the customer journey steps for each case.
Once you have identified all the steps, make an exhaustive list of all the employees who interact with your customers. Starting from your support agents who speak with your customers via phone or live chat, to your online marketers who conduct webinars and give product demos, all the way to your sales reps who pitch your products and services to prospective customers.
Also, identify employees who don't directly interact with your customers but look at customer data, for example, responses collected by an online survey software tool. They're mostly data analysts, product managers, and developers. Every day, they sift through a lot of customer data, analyzing their every action. So, even though they don't directly interact with your customers, they'll have a good understanding of how customers behave, what problems they face and how to help them.
Once you've identified all the customer touchpoints and made a list of all the employees who interact with your customers (directly and indirectly), it's essential to leverage your online survey software tools to make it easy for employees to answer survey questions. From emails to social media platforms to corporate portals, identify all the channels that can be used to send out employee surveys, so they can readily participate wherever they are, using their favourite platform, on their choice of device.
Use the right channels to maximize survey response. For example, if you run an offline retail store, then it might be good to send mobile surveys, instead of asking employees to log into a website. On the other hand, web-based surveys and questionnaires would work best for support centres. It's essential to find out what kind of technology platform drives maximum engagement among your employees and compels them to respond.
It's equally important to determine the right frequency to collect employee feedback. For example, if you send out frequent surveys, you won't have enough time to compile and analyze the results. Consequently, you won't be able to act upon on survey insights. This will demotivate your employees from participating in the future. On the other hand, if you only conduct surveys once every 12-18 months, then your employees won't be excited enough to respond.
Once you've collected the survey results, integrate it with other data sources in your organization, such as customer feedback as well as operational data, to obtain a comprehensive view of customer experience. For example, your employee survey data may tell you that your billing process needs to be improved, but when you combine it with operational data sources (such as payment transaction) you'll realize that this issue is localized to only the San Francisco area. Now, when you further look into your customer surveys, you'll realize that they have been facing this issue only for the past 3 days. Based on this information, when you analyze product usage, you'll find that it is because of a new update that was released last weekend. Now you know the root cause of the issue and the steps to fix it.
This is perhaps the most important step. Act upon the feedback. Work with your employees to brainstorm solutions to CX problems that you've identified so far. For example, when one of our clients, a support centre, reported a low customer satisfaction among its users, we got in touch with their employees to learn more about it. We found out that the unhappy customers were in a different time zone and so were unable to contact the agents outside their business hours. So we collaborated with the employees to optimize their working hours and spread the workforce over new shifts that provided more overlap with the customers, resulting in a 21% boost in customer satisfaction.
Finally, communicate to your employees the impact of their feedback – how it was used to identify CX issues, what was done about it, how it improved customer's lives, and how it grew your business. This will tell them that their opinion counts and make them feel empowered. It will only motivate them to give more feedback in future.
Wrapping it up
Employee feedback is a valuable collection of insights if used the right way. With the right online survey software tools, you can tap into your employees' knowledge of customer issues and their in-depth understanding of your business processes, and create an intuitive customer experience that delights your customers.
Author Bio:
For more than 8 years, Sreeram Sreenivasan has worked with various Fortune 500 Companies in areas of Business Intelligence, Sales & Marketing Strategy. He regularly writes at Fedingo about business growth topics. He's also the Founder & CEO of Ubiq Dashboard Software, a new dashboard solution for SMBs & Enterprises.
You can use employee opinion survey questions. Those questions provide valuable insights into employee morale, enabling organizations to make informed improvements and foster an engaged workforce.
Looking to deliver an exceptional customer experience with QuestionPro CX? Discover more about how to delight your customer at every touchpoint and turn them into brand advocates.