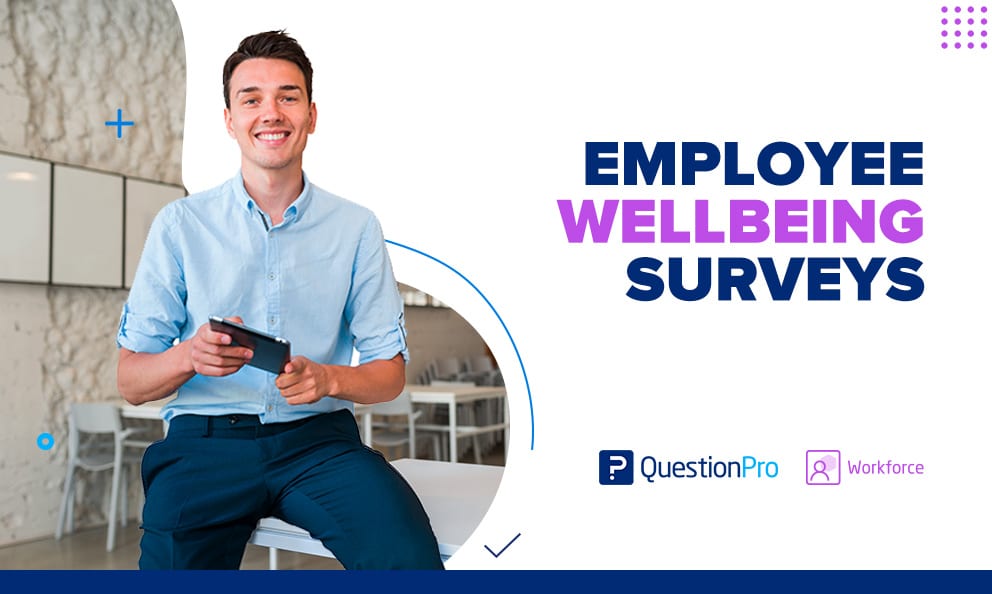 Once just another strategy to build a better culture at work, measuring wellbeing among the employees of a company is now more critical than ever. The good news is that it's also easier to do now, with the help of a combination of tech and timely actions by HR. Indeed, most organizations can reduce attrition, harmful stress, and even burnout by taking just a few measures that are pretty easy to implement. These are:
Listening

Understanding

And taking action in real-time
After all, employee burnout relates directly to employee absenteeism, intention to leave, turnover, and poor performance.
But wait a minute… what is wellbeing?
Wellbeing is the full understanding of someone's physical, emotional, mental, and social state as a whole. It's a lot more than just wellness, which typically focuses on a person's physical health rather than the mental aspect of the equation. When people are in the right state of wellbeing, they can fully reach their potential, perform their duties productively and creatively, engage in positive relationships with others, cope with everyday stress, and make a meaningful contribution to the organization.
LEARN ABOUT: Employee Wellness
If your goal is to build wellbeing into how you do things at your company, you require more than just understanding and addressing how individuals are doing.
The solution: use employee wellbeing surveys!
Now, on to the good news: one of the best —and easiest!— ways to build a comprehensive wellbeing strategy is by using a survey to understand your baseline. An employee wellbeing survey contains questions intended to establish the degree of satisfaction, happiness, and productivity that people at work have at a given moment. The surveys should ask questions regarding different elements of the company, like relationships with managers and workload, among many other aspects.
It's important to understand and acknowledge how your staff feels about all of these things, not just one. If they feel their productivity is low, see how that relates to their workload, their colleagues, or even their manager—or ask them how they think their mental or physical wellbeing is, because usually the answers are intrinsically linked
Employee Wellbeing Survey Questions
Using feedback from your employees, you can take quick and informed action where it is needed and in turn, ensure everyone's wellbeing is supported. Let's take a look at a few questions that you can use to build your survey efficiently:
Please answer the following based on your experience at work
(Options should be Always Strongly Very Often Sometimes Rarely and Never)
How often do you feel highly stressed from your job?

How often do you have a hard time relaxing?
Please select how you feel about the following statements
(Options should be Strongly Disagree Disagree Neutral Sometimes Agree and Strongly Agree)
I work a manageable number of hours

I have an appropriate amount of work assigned to me

My work is interesting

I have enough time to complete my assigned work

I have time to rest after work

I get enough time for my hobbies

I have a good work life balance
Please tell us more about how you feel about your work assignment (Options should be Strongly Disagree Disagree Neutral Sometimes Agree and Strongly Agree)
I have a say in work that is assigned to me

The targets I am given are achievable

I am satisfied with the pace of my work

I have what I need to perform well at work
How would you rate the level of your job stress?
I don't experience stress from work

Mild

Moderate

Severe

Extreme
Get the complete survey template here for free
Learn more about getting ongoing feedback from your employees and start taking action to positively impact your organization with QuestionPro Workforce.