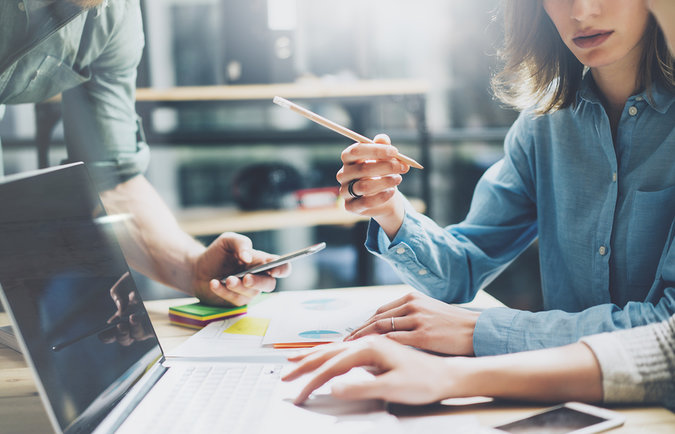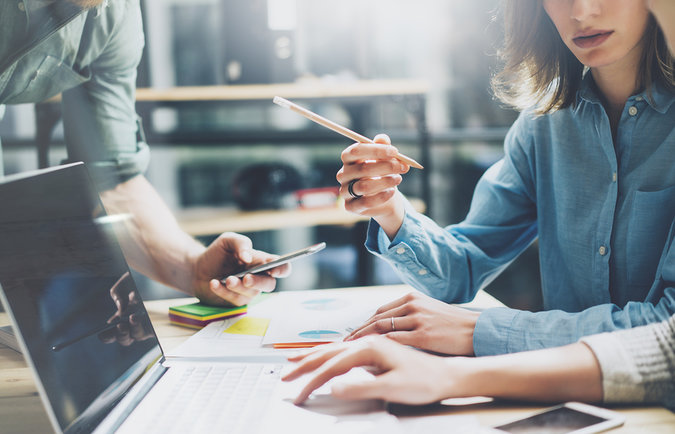 "Begin with the end in mind" is the number two habit of Highly Successful People for a reason: You want to focus your energy on actually doing what counts – like reaching customer survey objectives, instead of counting what you're doing.
My favorite way to begin any survey project is to bring the team into a room and say "In the next hour, we are going to be spending about $50,000 (this is the estimated cost of everyone in the room for that hour) to discuss our customer satisfaction survey.  Let's pretend that the results are in and that we have been tasked with  improving the customer satisfaction measure from 3.5 to 7.5.  Based on this information, what should we do next?"
This opening remark usually gets everyone's attention because it brings home two very important points:
Pulling people in a room costs a lot of money – so we'd better not waste any time.
If you're going to pull people into a room at $50,000 an hour – you'd better have something more specific than "measure the level of customer satisfaction" as a survey objective.
How to Set Actionable Customer Survey Objectives
This is a crucial part of your survey project's success. Setting the objectives right or wrong can make or break the project. And while it can be a tricky task – planning accordingly, and using right techniques will guarantee success. Join our upcoming Survey Design Webinar: Proven Methodologies for Surveys that Work, Wednesday, September 28th, 11am PST, when we will show you a few steps you need to keep in mind as you plan your survey to make it easier for yourself and to get the data you need.
Any project starts with objectives so also in a survey project, the first steps in setting actionable customer survey objectives is to stop and think about why you are doing the survey in the first place. What decisions are you about to make where honest feedback will help you decide one way or the next?
If you're launching a new product, how many customers do you need to "raise their hand" and say they will consider purchasing the offer you've come up with?
Are you considering expanding your customer service hours?  What hours are you considering?  How many customers have to say that they are interested in order to make this worthwhile to explore further?
What's more important to your customer?  Would they rather see a sales rep to help them decide what they want or have the ability to place their order online with no sales support – but a lower price?
These are just a few examples of actual business decisions you may be considering but may NOT have considered including as a part of your survey process.
Whenever we're given the opportunity to ask our customers questions and find out what they think, we suddenly jump into a sort of frenzy around all the things we would just LOVE to know about our customers.  We imagine the day that the report comes back and eagerly rustle through the answers as if this report were a sort of slam book we sent around the room to see how people answered the question "Funniest Person You Know."
Customer surveys are serious business.  Most people didn't like taking surveys when the economy was booming, and chances are your respondents are more pressed for time than ever.  Make it one of your personal customer survey objectives – to make each question count, easy to answer and that you will get answers that will allow your team to take action. Here are some useful Market Research Questions To Ask Your Customers  which is a good starting point. And also 20 Not-so-Obvious Questions to Ask Your Customer on Your Survey.
When you're done constructing your survey, create random answers to each of the questions.  For example, if the question was "How would you rate your online customer service experience" and you received a rating of 5 out of 10, what would you do next?  If you are not sure or you are unclear as to how you would handle that $50,000 an hour team meeting, then you need to make an adjustment to that question.  Keep tweaking the question and testing the question by simply making up answers at different levels to see if you will actually be able to take action on the results.
So the next time you're ready to do a survey, begin with your end actions in mind  – set your customer survey objectives and you'll not only get better customer feedback, you'll get happier, more loyal customers when they see you implementing the feedback they gave. You can also use any of our free online survey templates to start your research project.
About the Author: Ivana Taylor is CEO of Third Force, a strategic firm that helps small businesses get and keep their ideal customer. She's the co-author of the book "Excel for Marketing Managers" and proprietor of DIYMarketers, a site for in-house marketers. Her blog is Strategy Stew.