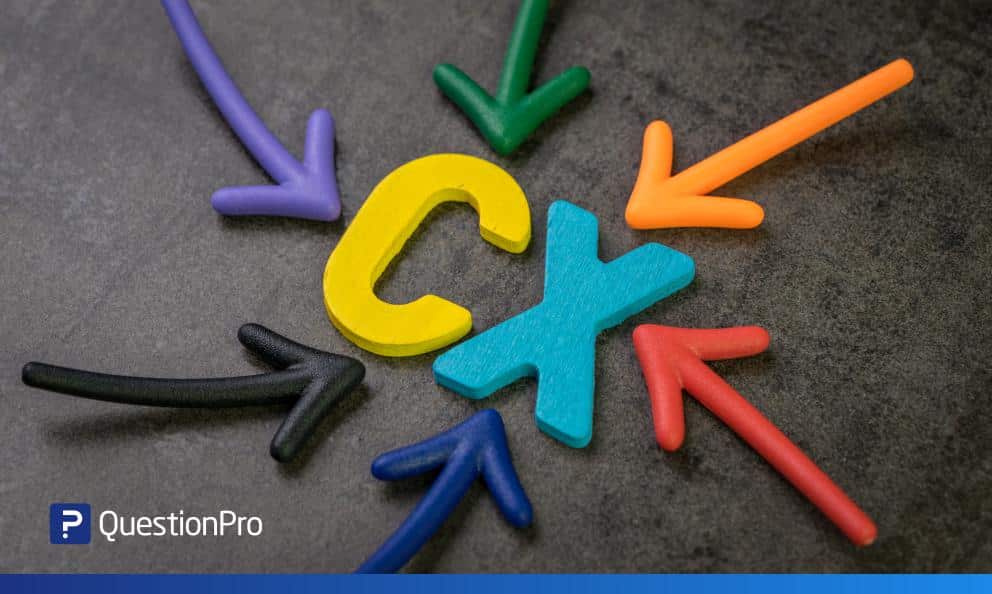 At the top of every business' goals list is to exceed its customers' expectations in order to retain them as long-term loyalists. That is the surest way of increasing your business revenue.
As you would already know, a satisfied customer is actually in the front line when it comes to advertising your business through both word of mouth and online reviews.
That is why you must invest heavily in improving your Customer Experience, particularly with the modern customer who is very informed and who wants nothing short of a speedy, convenient, and "cool" shopping experience.
Don't forget to download the free ebook: The Hacker's Guide to Customer Experience available towards the end of the article!
What is Customer Experience?
Customer experience is a measure of how satisfied customers are whenever they engage with your products or services either online or in your offline store. Market studies show that a business with a top-notch customer experience stands a 17% higher chance of growing consistently year after year as compared to those with a poor customer experience strategy.
Other studies show that businesses whose online customer experience is flawless stand a 68% improvement chance in regards to their online reputation score within a period not exceeding five years.
Also, statistics show that customers consider a company's customer experience first before making purchasing decisions, unlike before when quality and prices advised customer decisions.
Why is customer experience important for your brand's success?
Customers go through several touchpoints when interacting with brands across the customer Journey. There are so many of these before, during, and after purchase, and they are equally important. At any touchpoint, a single bad experience can derail all your efforts to deliver a great customer experience (CX). While brands make sure they provide exemplary customer experience to their clients, they miss a few touchpoints or must-dos. With this blog, we will look at why CX has to be the topmost priority for your organization. It needs to be the brand's key goal so that all functions and employees can align their goals accordingly. In this post, we look at 7 key reasons why customer experience is important for any business.
1. Increasing revenue
As we have already established, a satisfied customer will keep coming back for more of your products and services. Research shows that loyal customers contribute to a 300 percent revenue increase over a period of three years. That is in sharp contrast with a dissatisfied customer base which can reduce your revenues by up to 14% within a calendar year.
These numbers are too compelling for any serious businessperson to ignore, particularly bearing in mind that improving customer experience is a simple thing to do. A simple act of taking feedback from clients and then using them to improve your services is all you need to satisfy the customer. It is more about showing a genuine effort of going a step further in order to solve the customer's problem.
Delivering exceptional customer experiences ensures you high customer loyalty and customer retention. The higher the customer loyalty, the more purchases they will make from you. Not only that, but loyal customers also help in spreading your positive word of mouth for your brand and provide new customers through referrals. All these significantly impact your organization's business revenue positively. What company doesn't want to improve its financial performance?
Apple makes for a great example when it comes to customer loyalty. They make great products and provide exceptional customer service. They have some of the fiercest loyal customers on the planet.
2. Your competitor is keen on poaching your loyal customers
It doesn't matter how long you have been with a given loyal customer, he or she will be tempted to leave for a better deal elsewhere. Unfortunately, your competitors know that loyal customers form the backbone of your entire business, and if that backbone is destabilized, your business will come crumbling down. You, too, must be breathing on your competitor's neck if you want to win some of their loyal customers over to your side. How, then, do you safeguard your customers from the poachers and how do you successfully poach customers from competitors? It is only through having the best customer experience.
3. Great CX = engaged employees
According to a recent survey, organizations that deliver great CX have 1.5 times more engaged employees than organizations that don't. An engaged staff is an asset to any organization. They are loyal, great team players, dedicated, and align themselves with company goals. Studies suggest organizations with highly engaged staff outperform rivals by 147%.
CX and employee experience (EX) are inextricably linked. Highly engaged employees positively influence the customer experience. They proactively look to find new ways and realize them to deliver exceptional customer experience.
4. Becomes a part of your culture
Customer-centric organizations always have customers in their minds and how they can delight them in different ways. Building a customer-centric culture is not an easy task, nor can it happen overnight. You can start by making it a part of your organizational culture. You need to remember a few things to build a customer-centric culture in your organization:
Always empathize with the customer

Recruit candidates in accordance with your culture

Link employee compensation with customer-centricity

Encourage customer interactions
The Hacker's Guide to Customer Experience. CX complexity depends on the needs each business or project has. We hope this free eBook helps you better understand how to make a successful customer experience program to gather insightful data and turn your customers into advocates of your brand.
5. It is the genesis of brand advocacy and community marketing
Brand advocacy is a case where satisfied customers talk to different social media platforms to praise a business, its customer services, and the quality of its services and products. Others use the word of mouth to campaign for a brand to their peers and family members. That is a very effective campaign strategy for any business, both local and international. The opposite of this is where dissatisfied customers spread bad customer experience reviews about a company and its products to the extent that many prospective customers opt to shop elsewhere.
In either of the two scenarios above, the common denominator is customer experience. And with the increasing internet usage across the world, social standing and age notwithstanding, you cannot downplay the significance of good reviews online. They lead to increased shares and tweets for your social media content, as well as online traffic to your website. This is how your website gets good rankings on Google and other search engines. Good SEO ranking is one of the most effective strategies to acquire customers online.
6. Putting a human face to your business
Gone are the days when you could run your business behind the curtains and only come out to distribute the final product to the customers. Today, clients want to interact with your business at a personal level, each step of the way. If you share backstage information with customers as well as give them a glimpse of the personal lives of staff members, you create a unique rapport with those customers. Humanizing your business is key to its future growth.
7. Makes you a better company
Brands that build their strategies and initiatives around great CX are companies that do well and innovate constantly. Such brands are great incubators of ideas, marketing campaigns, and initiatives and are better companies. They focus on customer pain points, look to resolve them actively, and do so with the easiest and most effective solutions. These needn't always be big solutions that require large sums of money.
Rackspace, a cloud infrastructure company, known for its exceptional support, is a great example. One of their employees was on the line with a customer troubleshooting an issue. The call had been going for a lot of time and would have lasted for a considerable time. The support representative, while on the call, heard one of the employees mentioning they were hungry. The support representative put them on hold and ordered them a pizza, much to their delight. That is the power of having a unified goal of delivering outstanding customer experience and support.
Learn More: Customer Advocacy
Wrapping up!
When customer delight and CX become part of your culture, you start to scale entirely new heights. You start to innovate ideas and products to elevate your customer experience. You outperform your competitors and set new industry benchmarks.
QuestionPro CX is an excellent platform to track, measure, and manage your brand's CX initiatives. There are some excellent new features we launched recently, and many more are coming soon.
Looking to deliver an exceptional customer experience with QuestionPro CX? Discover more about how to delight your customer at every touchpoint and turn them into brand advocates.