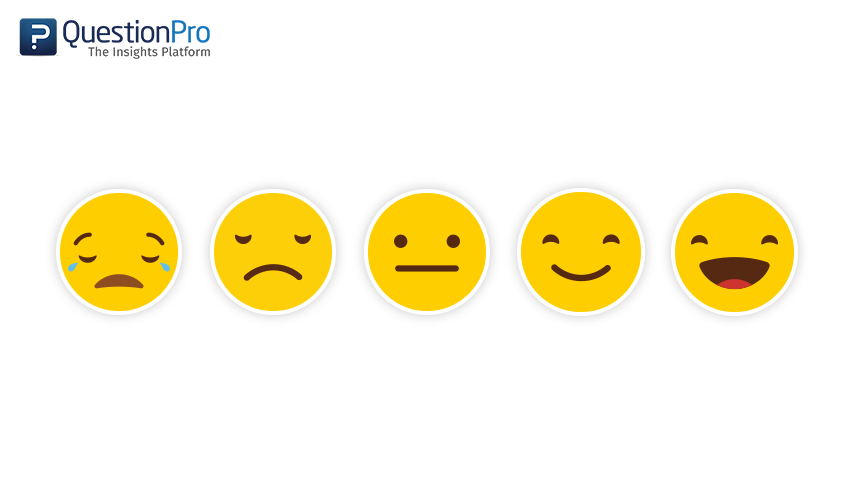 Likert Scale is one of the most common type of survey questions in market research – from getting a quick feedback after an event or understanding customer satisfaction over specific aspects of your brand. However, before you create your Likert Scale question, it is important to understand some of the basic structures of this question, when to use this it and how to reap quality responses.
Likert Scale question is best suited for answers between 2 extreme choices, but not limited to just a "yes", "no" or even "may be" choices, while keeping the choice range optimum.
A typical example for a Likert Scale will be the following –
Q. Surveys are awesome. How convinced are you with this statement?
Answer Choices:
Strongly Disagree
Disagree
Undecided
Agree
Strongly Agree
With reference to this example, let's dive into some key attributes to keep in mind while creating a Likert Scale type question:
Unipolar Options: If one end of your question ends with "Strongly Agree", the other end of the question needs to be an antonym of that same word, hence, "Strongly Disagree". You may feel that "Do Not Agree At All" might also get you the same responses, however, it is important to understand that respondents are a lot clearer about the choices available to them when you provided exact opposite words at the two poles of the options.
Odd-number of Options: It is critical to ensure that you have an odd number of options such as 1 to 5, 1 to 7 and so on. The reason behind this is to give the user a "neutral point" between the two extreme options available. This gives you a single meeting point that can then stretch out on both ends of extremes.
Unbiased End-to-end Options: The scale of the survey response options should have from one extreme limit to another. For example, if you set the upper limit as "Strongly Agree" and the lower limit as "Somewhat Agree", there is a clear bias. The upper and lower limits must be equal opposites of each other in terms of relative extreme.
QuestionPro provides a comprehensive environment for creating, deploying and analysing Likert Scale questions in real-time.
Here are a few simple steps to go about:
1. Select a typical Multiple Choice – Select One question templates from the range of Standard Question options pre-set in QuestionPro.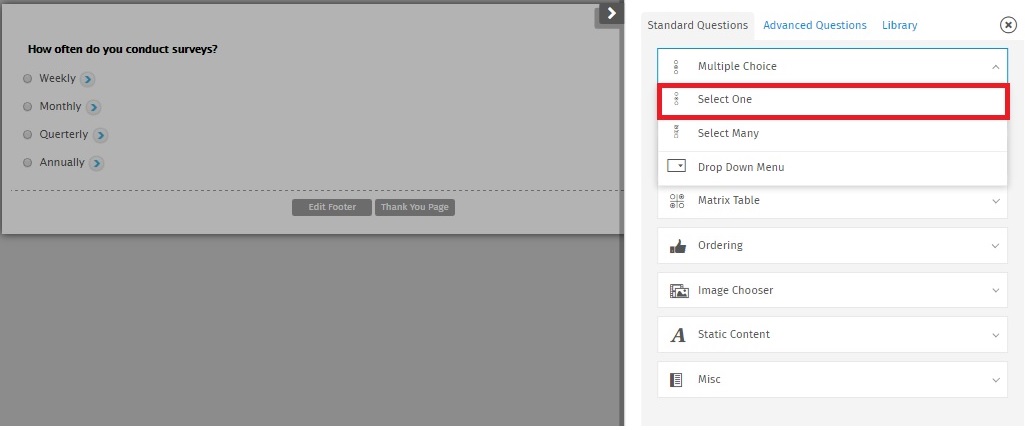 2. Now click on the "Scale Library" button. A new tab will emerge from where you can select a scale for your question.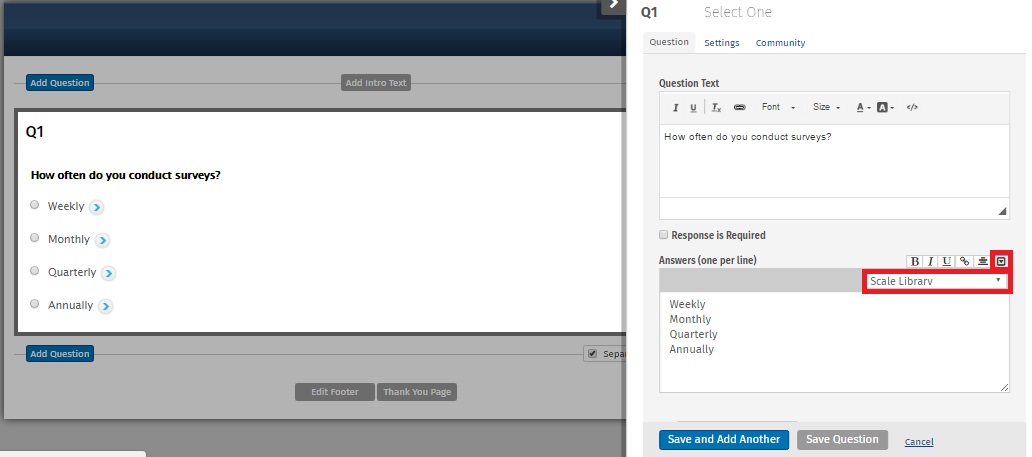 3. Edit the question to suite your need and select an appropriate scale – in this case the Disagree-Agree one which is the Likert scale type option. You can further edit the scale manually if you want to provide additional options for selection or need to tweak the options. Now you can Save your settings.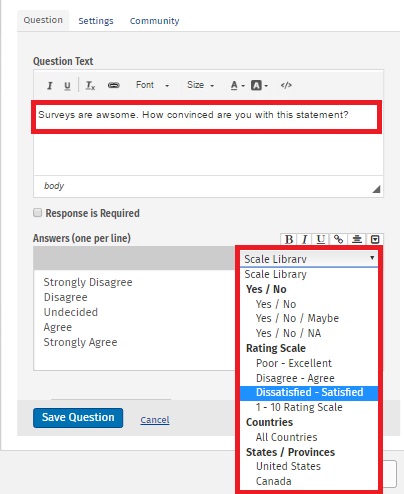 4. Result – Now you a true Likert Scale question ready to shoot!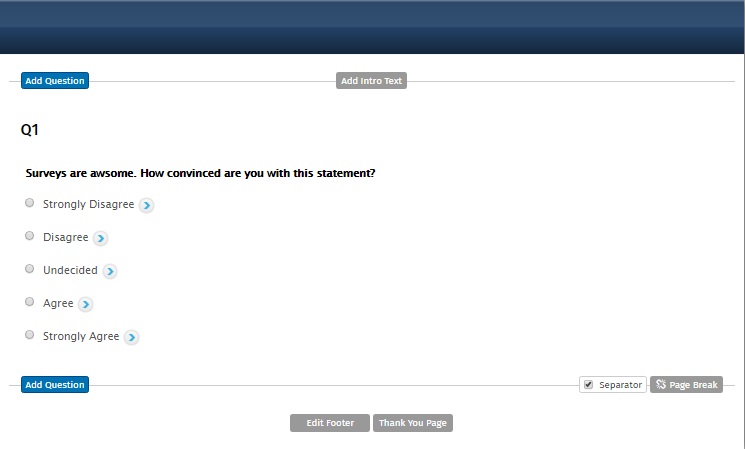 For a Matrix type Likert Scale question, simply select Matrix-Point Scale from the Matrix Table under Standard Questions.

Now you can edit the Row and Column choices as required and you are done!