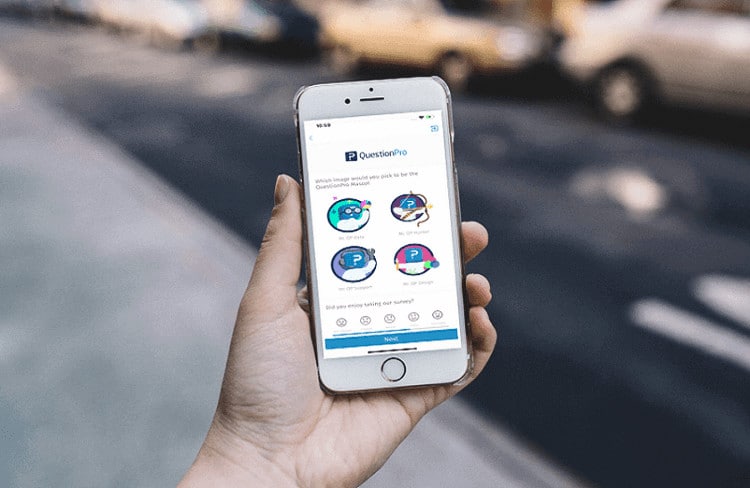 Just because your connectivity is limited doesn't mean your surveys have to be. We have delivered a complete platform for all survey and market research scenarios. The QuestionPro mobile offline survey app accommodates anytime, anywhere survey collection for iPad and Android devices. Combined with QuestionPro's powerful online survey creation, distribution and analysis tools, you have a complete platform for feedback management.
Our iOS & Android apps have been hugely successful in helping companies collect data without internet connectivity. We're proud to have been part of Doctors without Borders during the Ebola epidemic which allowed doctors to collect data about incidences in Sierra Leone in real-time. We've also helped the Indian Skills Development Corporation (NSDC) to assess India's agricultural policy impact on over 1.5M paddy farmers throughout rural India. At the same time, we've helped global companies like Baxter to collect leads and data at conferences and then to synchronize the data to cloud platforms such as Salesforce.
Expanding QuestionPro Offline Survey Platform
We continue to invest in our Mobile survey platform and here are some new features we've added:
Device Data Visualization – Researchers and field data collectors can now look at the data collected locally without internet connectivity.
Device Review & Print: PDF Generation – Generate/Send a PDF copy of the Survey directly from a mobile device. This allows field data collectors to review the collected data and use it for quality & quota control
QuestionPro offline mobile survey app or the mobile offline survey platform is integrated with your QuestionPro account to make sure your surveys are accessible. Simply download the app from the App Store or Google Play and link it to your QuestionPro account. Once connected, all offline compatible surveys will be available.
Download the Mobile Offline Survey Platform for iOS

Download the Mobile Offline Survey Platform for Android

If you have any questions about our new mobile apps, please, don't hesitate to get in touch.