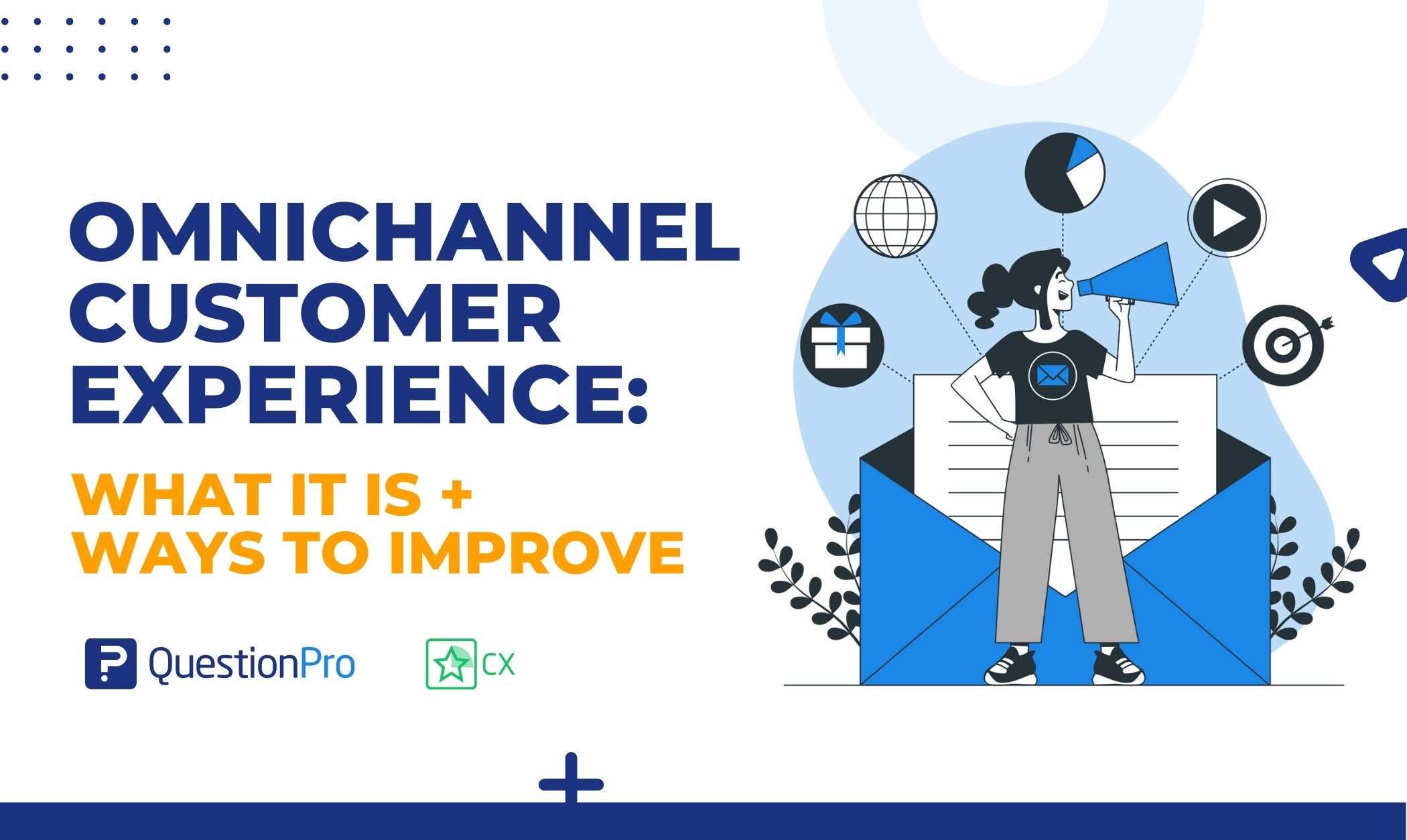 The omnichannel customer experience has become the new benchmark for customer service. It describes a unified approach. It considers all channels via which customers can contact a company, such as phone, email, social media, live chat, and in-person contacts.
Customers are increasingly communicating with brands across many channels these days. So, as a business owner, you need to understand how important omnichannel CX is.
This blog explains what an omnichannel customer experience is and how to improve it so you can keep more customers with easy communication.
What is an omnichannel customer experience?
Omnichannel customer experience is a strategy that companies use to provide a smooth and consistent customer experience across all channels and customer touchpoints.
It includes how a customer interacts with a company through its website, mobile app, social media, stores, email, phone, and other channels. Omnichannel CX aims to create a seamless journey for the customer, no matter how they choose to interact with the company.
It can include using customer data and keeping track of their interactions across channels to personalize their experience and make it as smooth and seamless as possible. By giving customers the same high-quality experience across all channels, businesses can strengthen their relationships with customers and make them more loyal.
How to improve omnichannel customer experience?
Omnichannel CX helps customers have a better experience by making communication easy across multiple channels. This blog will show you some important ways to improve your omnichannel CX.
Conduct a content analysis
Content analysis is one of the best ways to improve omnichannel customer experience. It's important to figure out how your content fits into the customer's journey.
By doing a content analysis, you can find where different kinds of information are located in your content.
The most important type of content is informational content. This kind of content tells customers important information, like how to contact the company. It's essential for the CX.
Tips: You must ensure that all of your information is correct and up to date while completing your content analysis. Ensure all your phone numbers, web links, and chatbots work. So, your customers will get a high level of customer service, and your marketing channels will be able to handle the change well.
Utilize your digital abilities
Having multiple digital platforms for your company may help in spreading your message. Then, you can help your company build a strong brand by implementing an omnichannel plan across your platforms.
The omnichannel strategy for your business will ensure that your messages are the same across all channels.
Tips: When a consumer switches channels, don't make them stay in one lane or go back to the beginning. It will make a big difference in how your customers feel.
Connect your content to your digital channels
Look at your content campaign to see if it can be improved. Try to integrate the campaign with your omnichannel marketing strategy.
You can also make the customer's journey more enjoyable by using consistent graphics and content across all of your digital channels. But you must make sure that all marketing materials are easy to understand.
Tips: Make sure customers know the parameters of a PPC ad-based discounted campaign. It alerts customers about purchasing terms. Use the terms and conditions throughout your campaign.
Keep the big picture in mind
Keep the big picture in mind when improving your omnichannel customer experience. Think about the final product or service you want to sell your customer. Use familiar names that the audience will understand to establish a strong customer experience.
Tips: Adopting common product names throughout your omnichannel strategy will improve customer experience. You can attempt new things to make your marketing and product stand out, but you must remain true to your customers' expectations.
Create a customer journey map
The goal of omnichannel marketing is to improve the customer experience. To give your customers the best experience, you should know their journey from beginning to end.
The Customer Journey will change sometimes. By making a map of the customer's journey often, you can keep track of any changes.
When you map out your customer's journey, you will be able to identify your company's most important type of customer. You will also be able to highlight the part of your omnichannel strategy that works best. If you need any help creating a customer journey map, contact QuestionPro!
Tips: It is crucial to understand how your customer identifies you. It gives you insight into customer decisions before, during, and after buying. You can adjust the customer journey afterward to get them to buy. You may establish a positive first impression on your customer by delivering relevant content.
LEARN ABOUT: Customer Journey Mapping Tools
How QuestionPro CX helps in improving omnichannel customer experience?
QuestionPro CX is a customer feedback and survey platform that can assist organizations in several ways in improving their omnichannel customer experience:
QuestionPro CX enables you to collect customer feedback via all channels, including email, phone, and social media. You can use this feedback to understand your customers' needs and preferences better and to improve your omnichannel customer experience.
You can learn more about how customers feel about your brand and the customer experience you provide by using QuestionPro's sentiment analysis tools. It can assist you in identifying areas for improvement and taking appropriate action to address any negative sentiment.
With QuestionPro's analytics tools, you can find trends and patterns in customer feedback, which can help you figure out where customers are having the most trouble and where you can improve across all channels.
Conclusion
Omnichannel customer experience aims to give customers a consistent, smooth experience across all channels and touchpoints. It requires a deep understanding of customer needs and preferences and the ability to give customers content and support tailored to their needs and interests.
Organizations need to use several tools and strategies, such as customer relationship management (CRM) systems, chatbots, artificial intelligence, and platforms for customer feedback and surveys, to provide a good omnichannel customer experience.
QuestionPro can be the best tool to serve these purposes. QuestionPro enables you to survey and collect customer feedback and allows you to share via any channel, including email, phone, and social media, to find out what your customers want and need. They help to find ways to improve your customer experience.
They also have customer relationship management (CRM) tools to manage customer relationships.
Try out QuestionPro today!