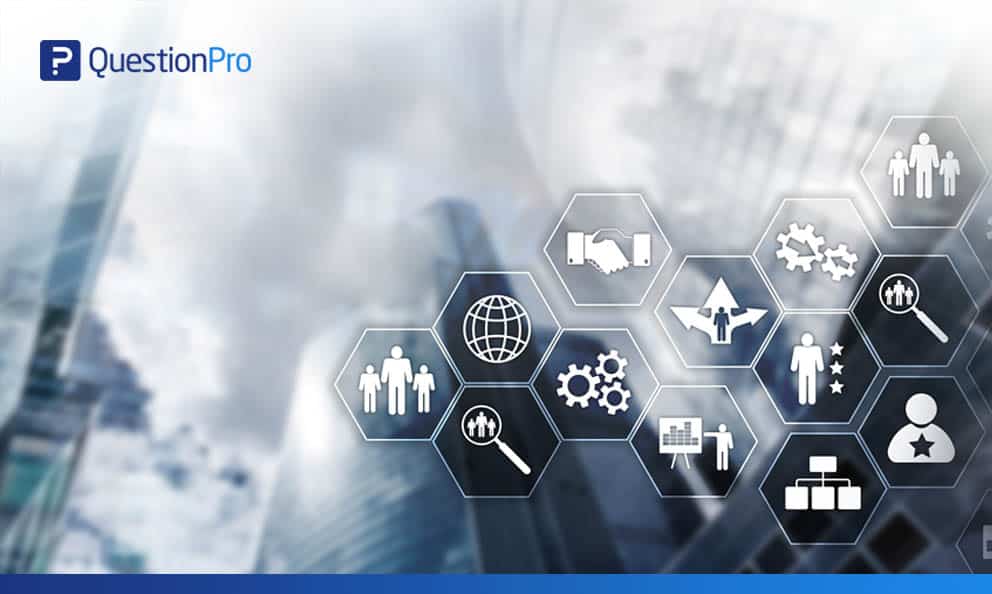 The last time we published some of the findings from our growing database of culture and employee experience feedback gathered from organizations across the globe, we had 700K of them. I am so proud to announce that we recently (August 2019) crossed the 1M milestone! That's one million datapoints gathered from real employees who are active in organizations across the globe – diverse in size, character, vertical, maturity, geography, etc. 
Not only are we spending more time analyzing this dataset as we evolve our own models for measuring culture and employee experience, but we use the data to drive the algorithms our workforce platform uses to help clients identify and understand:
Which behaviors and experiences are most prominent in their organization

Which behaviors and experiences are least prominent in their organization

Which behaviors and experiences appear to have a more direct and meaningful impact on desired employment outcomes like Employee Net Promoter Score (eNPS)

Which behaviors and experiences should be prioritized to have the biggest impact on organizational success in the coming operating cycle.
This dataset is rich. There's lots more to learn from it (and there's a bunch we cannot, unfortunately, share here). But we want to share some of it…the salient points, at least. There is no vehicle better for salient points, of course, than a good old fashioned infographic. Download it here…
Here are some of the things we hope you'll take away from you:
Average organizations have an Employee Net Promoter Score (eNPS) of 19

. This benchmark is actually up by 36% over when we last published in March. As you know, this score is based on the answer to one question – "How likely are you to recommend a good friend to this organization for employment?" While some would argue otherwise, eNPS is a good proxy for – or at least a strong signal of – employee engagement, intent to stay, and willingness to put forth discretionary effort. While the number is ticking up, 1 in 5 employees is still a "Detractor." They're the ones that answer that question (on a scale of 1 to 10) with a 6 or below. They are likely disengaged in your business, in your purpose, and in their role. At the very least, they are performing suboptimally. And at the worst, they are actively damaging your brand. Another 30% are "on the fence." Neither her nor there. It's not a bad story, but it's not a great one.

Based on the behaviors that show up the most in workplace cultures today

…

Organizations today generally provide an underlying spirit of support and collaboration.

Companies increasingly provide meaningful work and foster a sense of purpose for their employees.

Individuality and authenticity seem to be encouraged more and more.

Based on the behaviors that show up the least in workplace cultures today…


Organizations today generally struggle with workflow (simplicity, ease, speed, efficiency).

The transference of knowledge and information across borders (departments, segments, units, etc), is still clunky for most.

Companies still struggle with letting people closest to the problem fix it.

And we very much live in an "customer-first" paradigm, as opposed to a "employee-first" paradigm. For those of you who say, "this is the way things should be," may want to do a little research on the emerging shift here. Take a look, for instance, at some of the things

Richard Branson

says about this.

If you want to drive higher eNPS scores in your business, do this

: Show a more genuine, committed, and vested interest in your employees' health and welfare. This is not necessarily about richer benefit plans. Recognize that the workplace experience you create for your employees as a direct impact on their mind, body, and spirit – for better or for worse. Invest in a healthier human being – in all aspects – and you'll have a healthier workplace. Of the 64 culture dynamics we gather information on in our WorkXO Culture Assessment, this one has risen most recently to the top of the list of things that impact desired employment outcomes the most. It was number #5 on that list last year. 
LEARN ABOUT: Work culture
As I said, there's lots more whence this came. Download the infographic, share it with your team. If you'd like to see how your culture matches up to these benchmarks, discover what's driving eNPS in your distinct and unique organization, and discover how to get intentional about managing your employee experience, let us know. We'd love to connect!
LEARN ABOUT: Workplace Employee Experience Examples