Revolutionizing Questionnaire Templates 

At QuestionPro, we sell solutions first and products second. What use is a product if it isn't creating a solution, and thus value, for our clients? That's why we're asking the right questions sooner and more clearly than ever before by introducing a superior approach to helping our users find a fantastic questionnaire templates.
"Hey – that's me!"
Imagine you've just opened the restaurant of your dreams. You've spent years contemplating the perfect blend of atmosphere, culinary excellence, and professionalism that will bring you fulfillment and your customers clamoring for more. Yet that's just it – how do you make sure they'll be back?
Understanding your audience and garnering their insights is what a QuestionPro questionnaire templates achieve. Take a look at the one below for "Restaurant Review"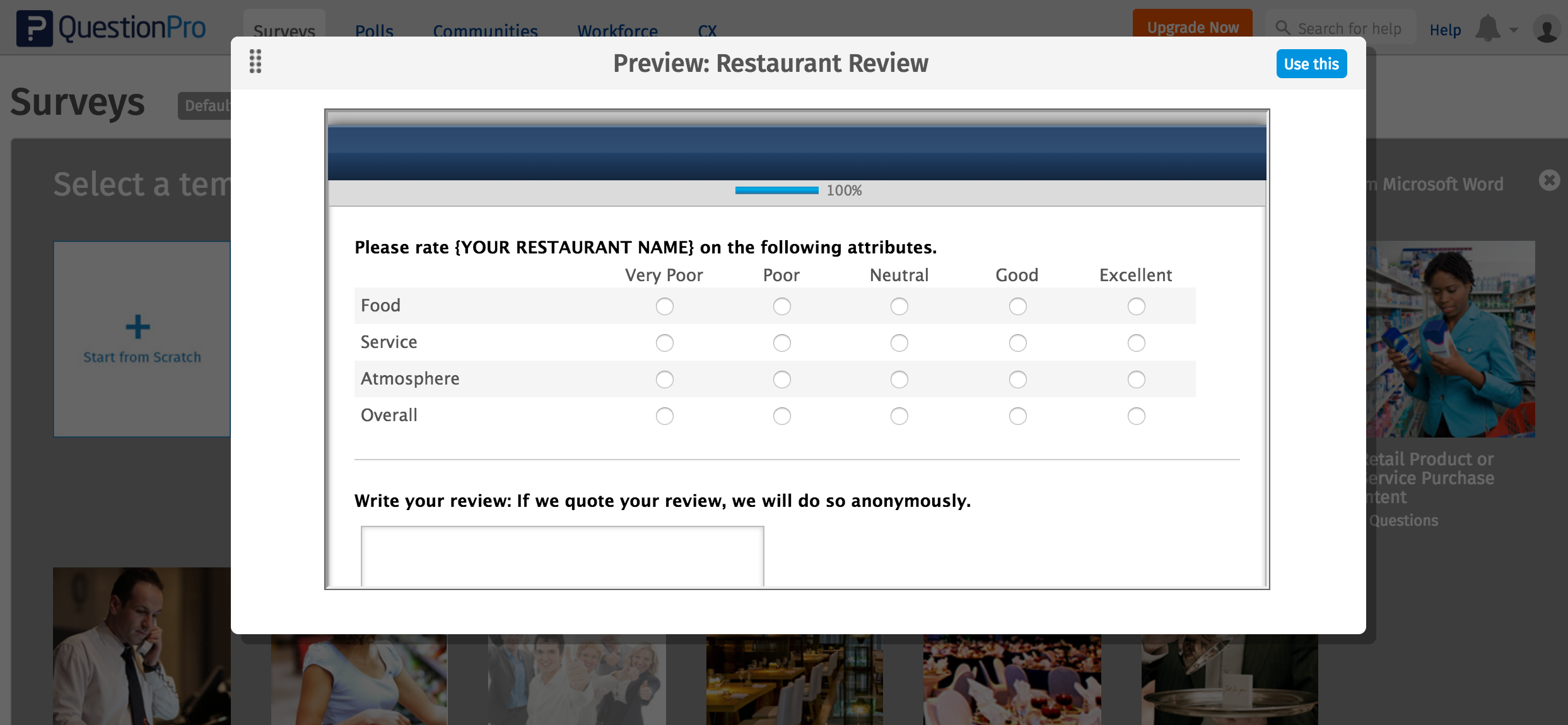 When you've heard what your customers have to say about your food, service, and atmosphere at such a detailed and open level, you're sure to know what to do to ensure your future prosperity thanks to the succinct but informative restaurant questionnaire template.
How Do We Do it?
We specialize in a simple, three-step solution to help our users find a solution they can quickly customize – and fast.
First:
Quickly scan a clear and clean dropdown of categories, choosing the area that makes the most sense.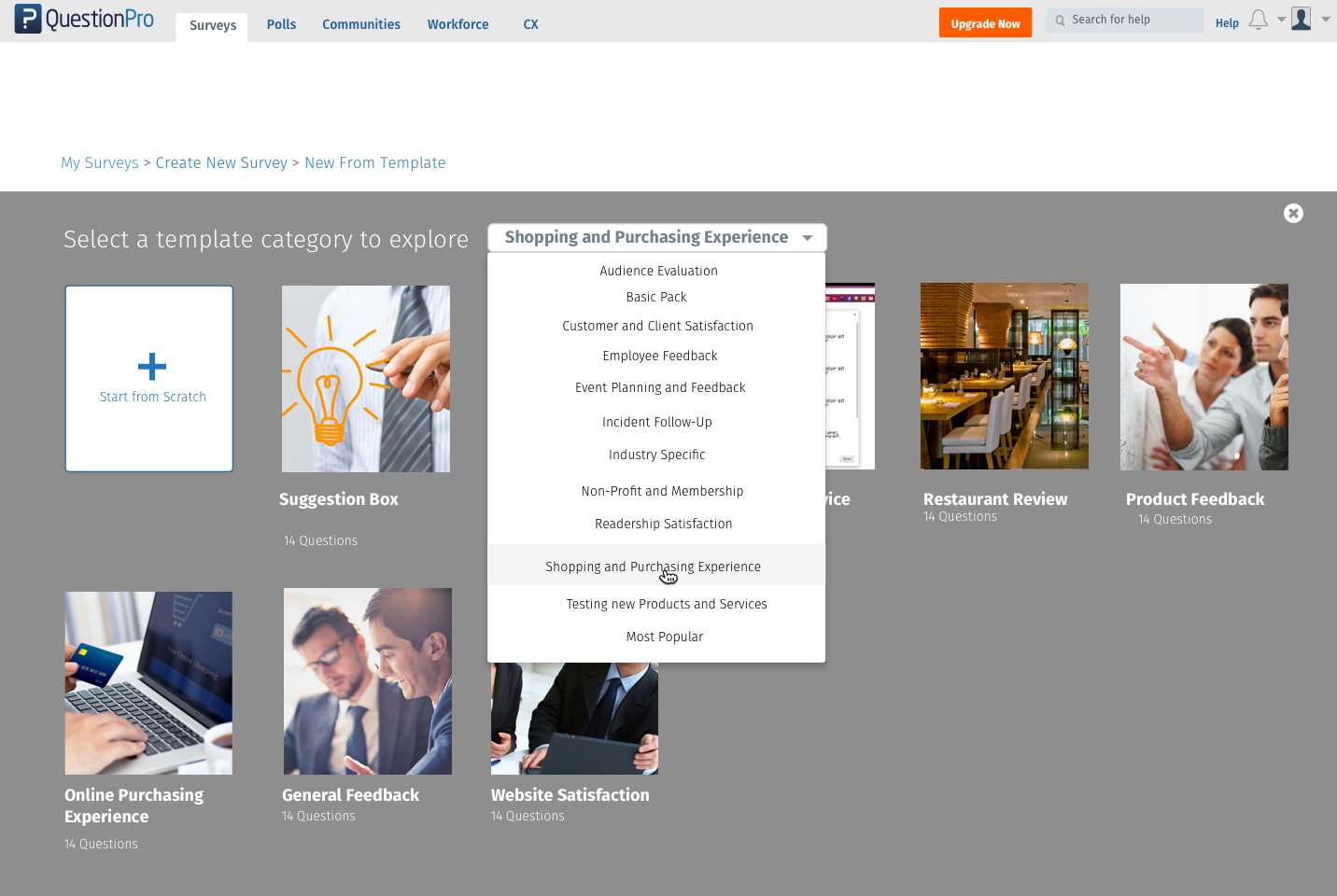 Then:
Enjoy an intuitive, graphical interface to help optimize the user experience : while the visuals act as a guiding element to a template, the text below will ensure the user journey is going in the right direction and that you find the right questionnaire template.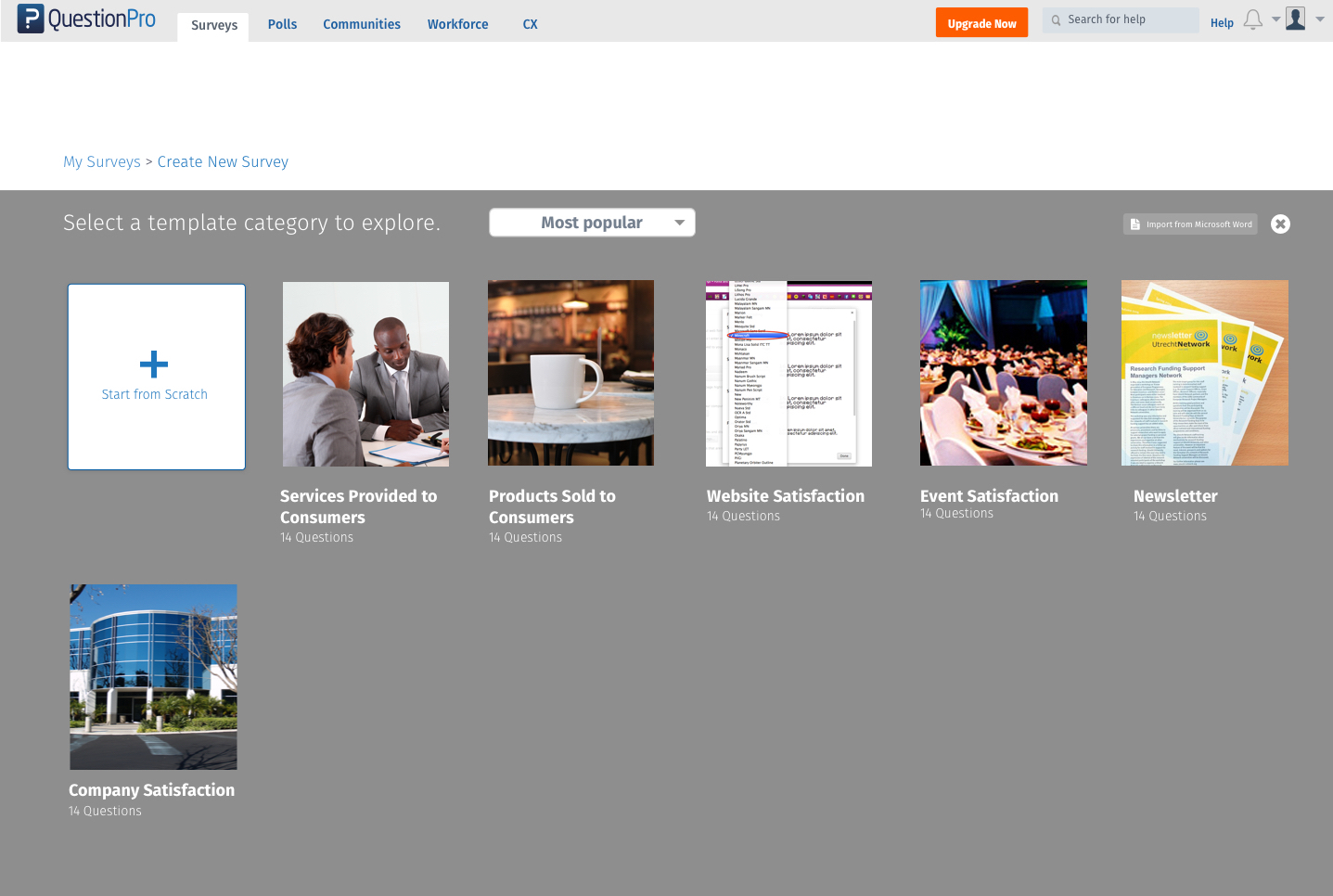 Last:
To drive the process home with a final confirmation, a user can choose to view the actual preview of a particular questionnaire template without leaving the page – allowing, if needed, to seamlessly transition until the preferred template is reached.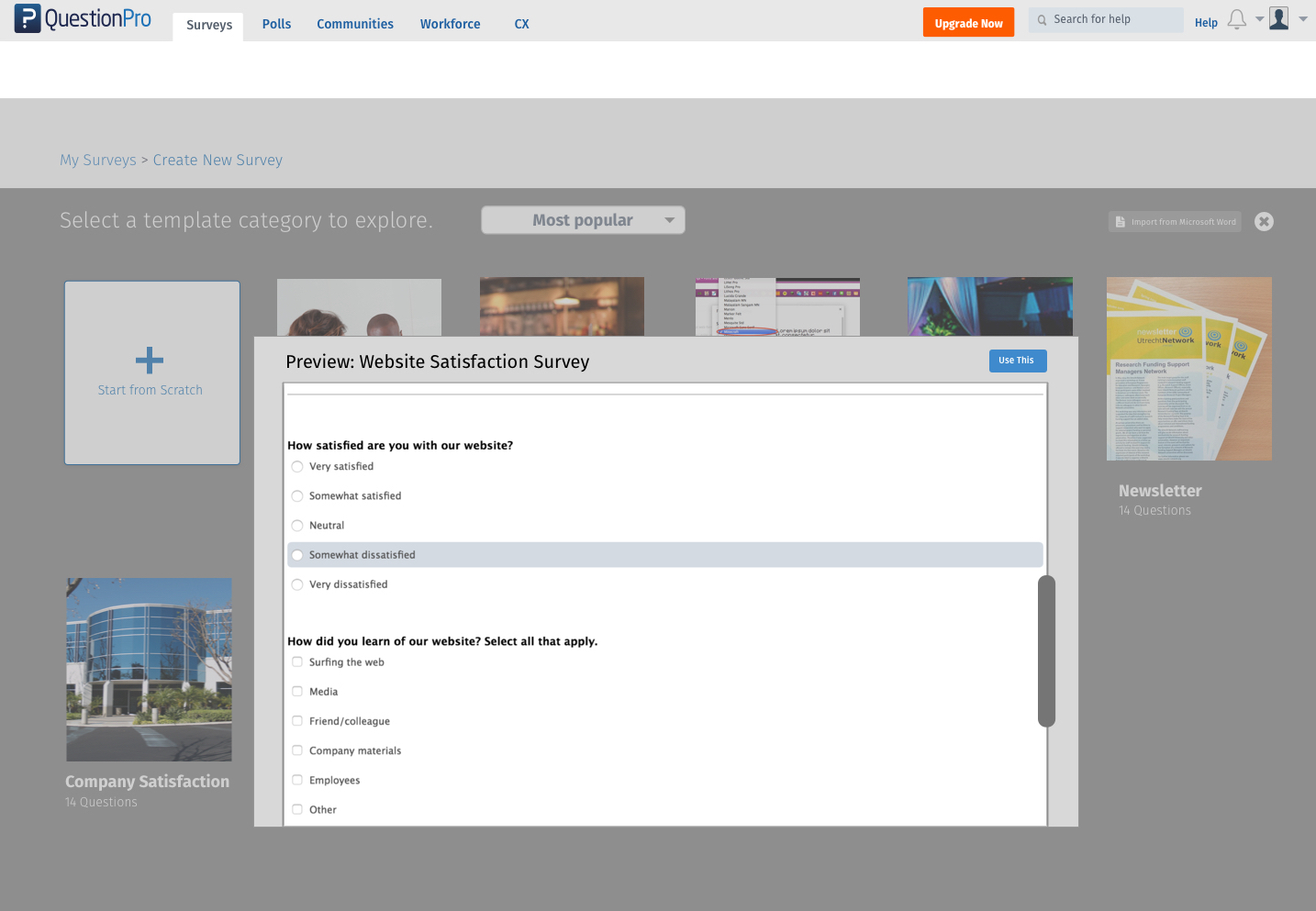 Innovation Unlocked!
With the implementation of this approach, QuestionPro is proud to offer users an engaging and powerful method to achieve the survey solutions they need – faster than ever. Give it a try today at questionpro.com – and to start creating surveys from online survey templates already available to you. On top of that – use these 10 tips to design the perfect research survey to gather the insights you need to drive business results you are looking for.