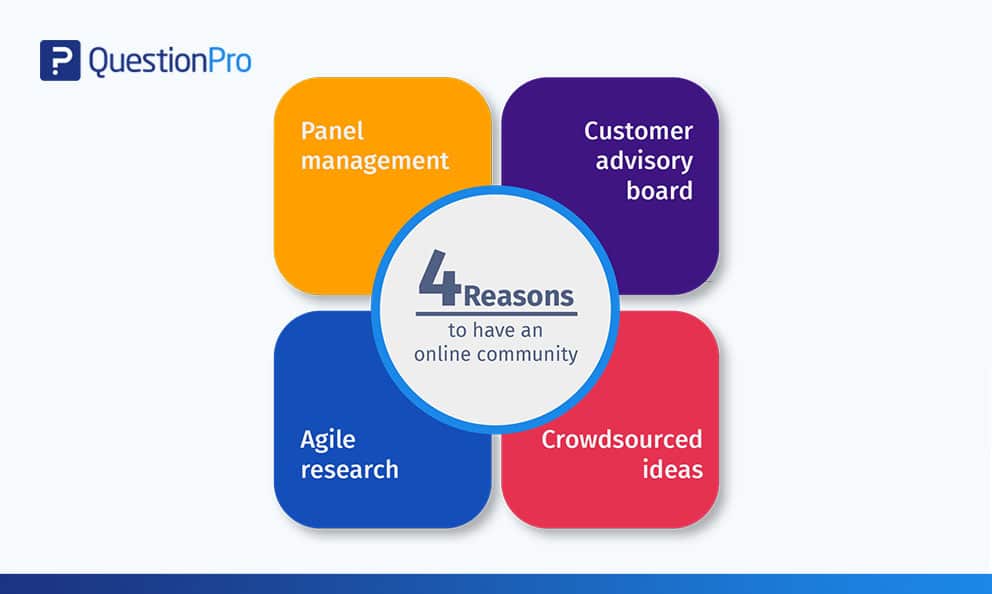 Remember back in the good old days when the community was really a huge part of our lives? Back then, people coming together to celebrate life's wonderful little miracles was a different sort of experience. Communities are very much a part of who we are. Even these days, as we've shifted into a world of online socializing and VR rollercoasters, it's hard not to turn our heads back and think about how great it feels to be part of a community.
Yes, things do transform at lightning pace in the digital world, but a community at its essence will probably never change. As social experience observers, we know that a community is a group of people who share a common interest or characteristic, and have a common place or platform to discuss and share their opinions and stories.
Read more: 10 steps to creating a thriving online community
Brands and Communities
We know how much time companies take to create a wonderful product. As people who enable marketers, we're aware that there's no substitute for a great product – but it is just half the brand! A brand is more than just a product, it's an entire experience packaged in one – it's the way a product makes people feel, the kind of service your business provides, the values and dialogues that your brand wishes to start and spread.
If you've been in the business of making people happy through your business long enough, you'll know that a brand is like a community – it's an intangible feeling that people want to be part of – they want to contribute – and in doing so they'll be loyal and frequent customers who want to see you succeed just as much as you want to see them appreciating a truly quality product or service.
Learn more: What is a brand research community?
Whatever happened to focus groups?
Focus groups have been around for at least the last 80 years, and in that time probably have been the most influential tool for marketers to study their audience. It's interesting to note that focus groups were a creation of Ernest Dichter, a student of Sigmund Freud, probably one of the most well-known psychologist and psycho-analyst of all time. So what were the psychoanalysts getting at by dabbling in marketing? Simply put, they had discovered that consumer culture and buyer habits were very much influenced by the way people felt about themselves.
Focus groups are just as much around now as they were then. Only now focus groups and branded communities can be found in apps on your phone.
4 Reasons to have an Online Community
Online communities or insight communities help a brand derive customer insights. It has now become the preferred method of conducting market research. How important you ask? 74% of organizations have said that they use a community management platform to create and manage a panel of community members.
Four of the major reasons to create and manage an online community are:
Panel management:

The primary reason that a

community web portal

is used for is for managing panel members. A community helps to effectively manage

demographic segmentation

within panel members with the help of

surveys

,

questionnaires

and

polls

. Panels are an efficient method of conducting marketing research but using the right panelists in a market research study is of utmost importance. The tool helps to pick the most effective audience for the research.

Customer advisory board:

The online community software helps to identify your Tier 1 customers that are strong advocates for the brand. This will help you identify with your best promoters and turn them into influencers for your brand. The online community offers multiple avenue's to derive insights from the best customers.

Agile research:

A survey can be conducted once but a community collects insights on an on-going basis. Hence, organizations use an online community to derive insights from a pool of people in an agile manner and for real-time research. The community also helps with

qualitative data collection

as well as

quantitative data collection

.

Crowdsourced ideas:

You can use the online community platform to get collect insights and ideas from customers. This helps you get inside the mind of the customer base and understand what's really required.