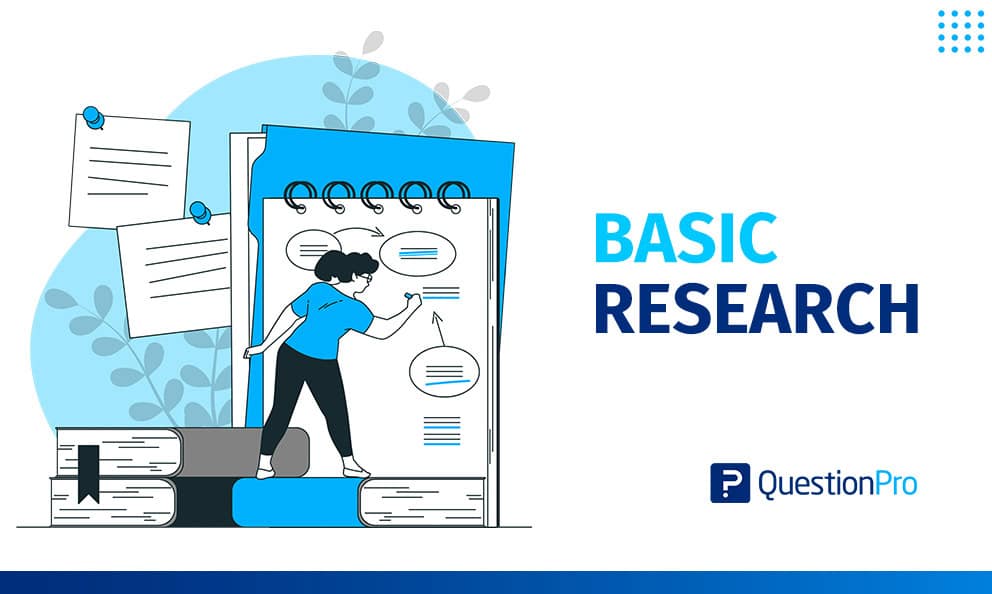 In building knowledge, there are many stages and methodologies to generate insights that contribute to its understanding and advancement; basic research and applied research are usually the most effective on this path.
Understanding research allows us to understand all the properties of a specific science or phenomenon at a fundamental level. Some examples are branches such as sociology, humanities, and other scientific fields; below, we will tell you everything you need to know about this type of research and its possible applications.
What is Basic Research?
Basic Research is a type of research used in the scientific field to understand and extend our knowledge about a specific phenomenon or field. It is also accepted as pure investigation or fundamental research.
This type of research contributes to the intellectual body of knowledge. Basic research is concerned with the generalization of a theory in a branch of knowledge; its purpose is usually to generate data that confirm or refute the initial thesis of the study.
It can also be called foundational research; many things get built on this foundation, and more practical applications are made.
Basic Research vs. Applied Research
Basic Research finds its counterpart and complement in applied research. They are two handy research methods when generating and giving a utility to the generated data. There are very marked differences, and understanding them will allow you to understand the path followed to create new knowledge.
The most important difference between basic research and applied research lies in the objective of each. It seeks to expand the information and understanding of the object of study, while applied research aims to provide a solution to the problem studied.
The relationship between these two types of research is usually very close since the methodologies used are often quite similar; the significant change is found in the initial and final point of the investigation.
Basic Research Examples
There can be many examples of basic research; here are some of them:
A study of how stress affects labor productivity.
Studying the best factors of pricing strategies.
Understand the client's level of satisfaction before certain interactions with the company providing solutions.
The understanding of the leadership style of a particular company.
Advantages & Disadvantages
Basic research is critical for expanding the pool of knowledge in any discipline. The introductory course usually does not have a strict period, and the researcher's concern commonly guides them. The conclusion of the fundamental course is generally applicable in a wide range of cases and plots.
At the same time, the basic study has disadvantages as well. The findings of this type of study have limited or no constructive conclusions. In another sense, fundamental studies do not resolve complex and definite business problems, but it does help you understand them better.
Taking actions and decisions based on the results of this type of research will increase the impact these insights may have on the problem studied if that is the purpose.
LEARN ABOUT: Theoretical Research
How to do basic research?
This process follows the same steps as a standard research methodology. The most crucial point is to define a thesis or theory that involves a perfectly defined case study; this can be a phenomenon or a research problem observed in a particular place.
There are many types of research, such as longitudinal studies, observational research, and exploratory studies. So the first thing you should do is determine if you can obtain the desired result with research or if it is better to opt for another type of research.
Once you have determined your research methodology, the data collection process begins, also depending on your type of study; sometimes, you can collect the data passively through observation or experimentation. On other occasions, intervene directly and collect quantitative information with tools such as surveys.
Platforms like QuestionPro will help you have a wide range of functions and tools to carry out your research; its survey software has helped students and professionals obtain all the information necessary to generate high-value insights.
In addition, it has a data analysis suite with which you can analyze all this information using all kinds of reports for a more straightforward interpretation of the final results.
QuestionPro is much more than survey software; we have a solution for each specific problem and industry. We also offer data management platforms such as our research data repository called Insights Hub.