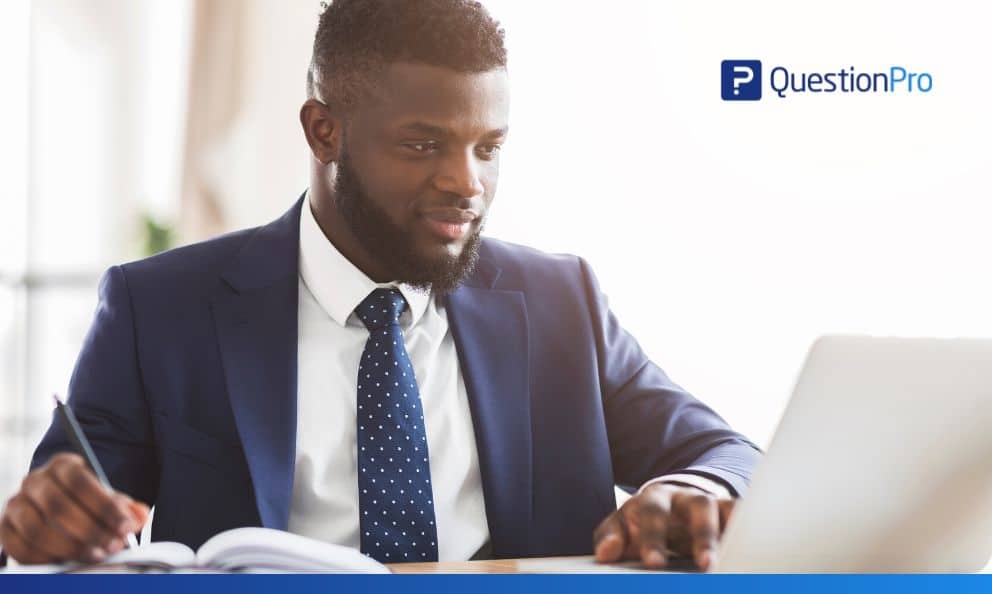 To gather in-depth insights from a community, qualitative research must form an integral part of longitudinal tracking and research. Brands rely on focus groups to collect deeper research insights – mostly from top promoters and customers. Conducting video discussions and online focus groups add the ability to conduct online qualitative research without constraints from external factors. 
Many of our existing community customers have been talking about how even though they are on lockdown, they would like their insights collection to go on. An online community is now one of the most powerful methods and widely used methods to conduct research. The ability to conduct video discussions elevates the ability to manage online qualitative research for our customers and researchers.
What is the need to conduct video discussions in an online community?
Many external factors can impact the ability to conduct offline qualitative research and offline focus groups – these range from pandemics, scheduling issues, availability of panelists, geographical diversity, costs, etc. Conducting video discussions and online focus groups allow greater control to community managers to manage qualitative research. 
Brands have traditionally used qualitative research as a vector to either creating or proving or disproving a research hypothesis. Not only that, but qualitative research, in conjunction with quantitative analysis, offers researchers, brands, and other stakeholders more significant control over data and mature research insights, too.
Not so long ago, we marked out the top reasons to move your offline focus groups online. 
How can you conduct video discussions with QuestionPro Communities
Use smart filters to enroll the most relevant community members and invite them to join your video discussion. As a community administrator and researcher, you can plan, schedule, and efficiently conduct this live discussion with panelists and replicate offline focus groups' models from the comfort of your online community.
Not only that, use auto-transcription of the chat for more accessible analysis. Mark out chats to maintain a tab on what is essential. Monitor the respondent's behavior from the comfort of wherever you choose to be based. It is a game-changer and makes conducting qualitative research even smarter and efficient.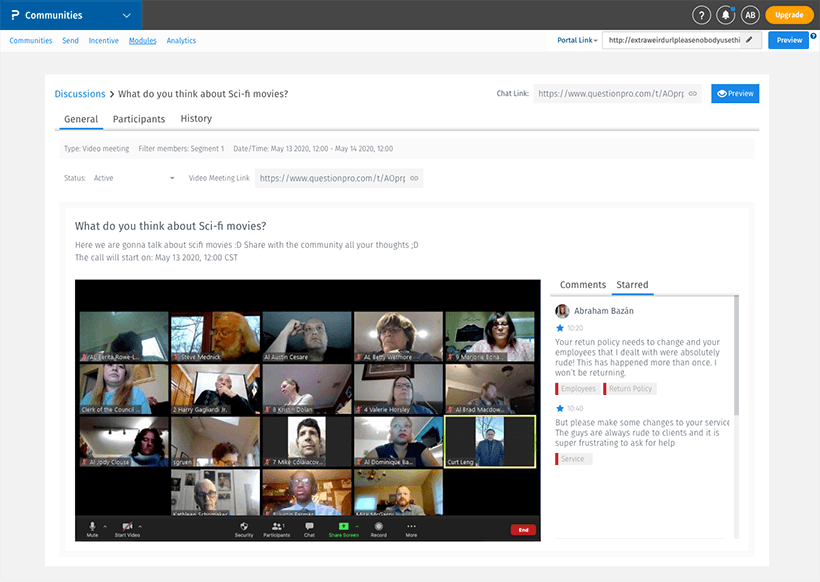 My colleague John conducted a webinar on how to conduct online focus groups in a better, efficient manner. Listen to the webinar to unlock best practices on conducting video discussions, data analysis, and real-life examples of brands that have made the switch and are reaping benefits of community video discussions.  
Top four benefits of conducting video discussions with QuestionPro Communities
The top four benefits of conducting video discussions with QuestionPro Communities are:
Better administrator control: By conducting video discussions, the community administrator has greater control over deriving the optimal research insights and managing community members.  

Use smart filtering to get optimal respondents: Use

community members profile cross-tabulation

to obtain the optimal respondents that add value to your research.

Build relationships: Focus groups have traditionally been a great way to build and maintain relationships. Use video discussions to co-create with your brand's top promoters.

Live stream, transcribe and analyze: With auto-transcription and flagging of comments, you can focus on the aspects of the video discussion and the online focus group that matters the most to you. 
This feature is live for all existing QuestionPro Communities licensed account holders.