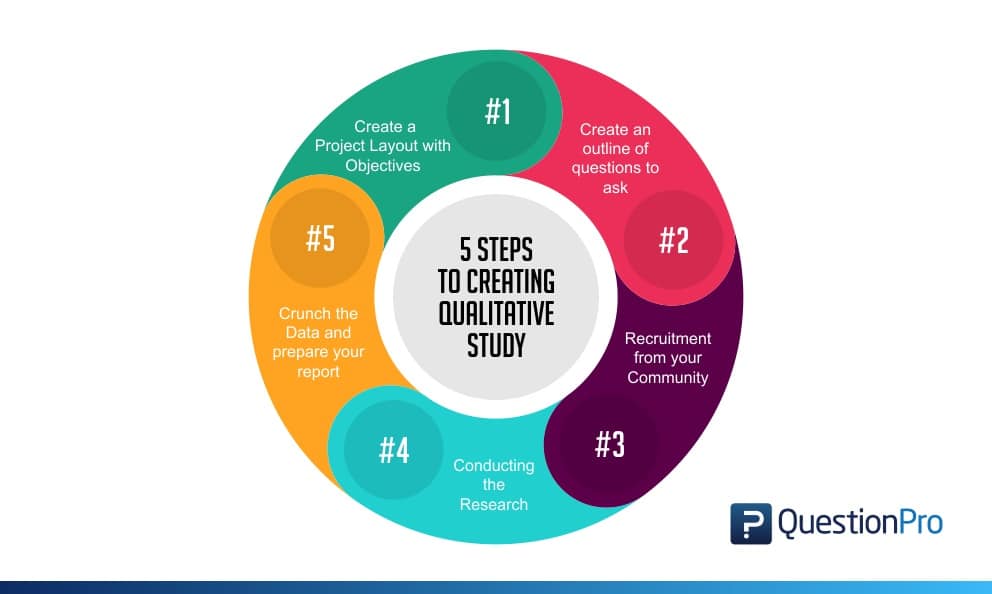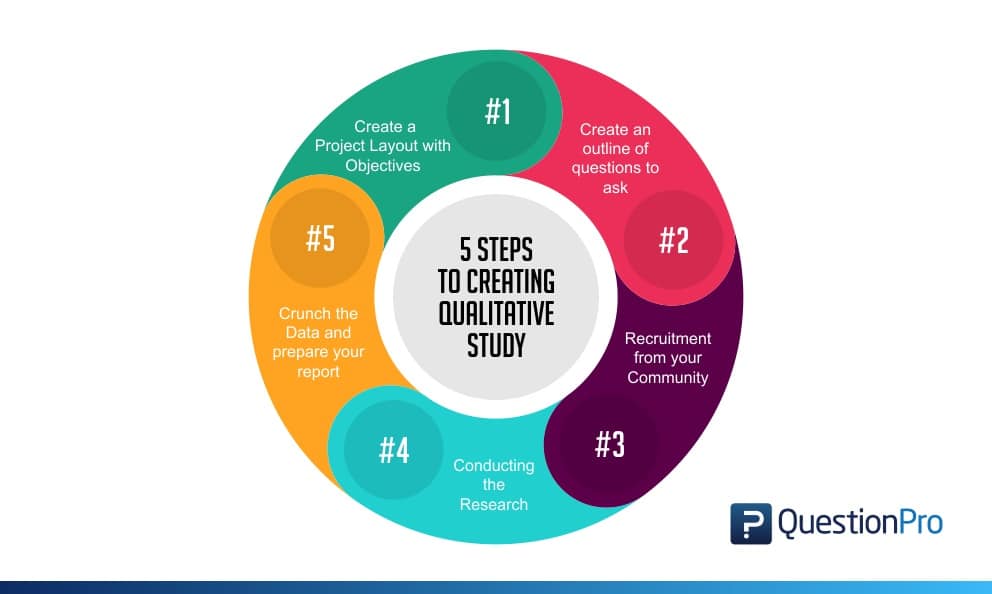 Market research by definition is used to gather data on your current and prospective consumers that you want to target.  When deciding to conduct a market research project. It is typically best practice (if you have the time and resources) to begin with a qualitative study to obtain specifics that decide where to dig deeper in a quantitative study.
Qualitative studies are primarily exploratory research that is used to gain an understanding of underlying reasons, opinions, and motivations.  Utilizing a community platform is a budget-friendly option that can become a timesaver in recruitment as your community grows over time. Below are the 5 steps for creating a qualitative study the right way.  
1. Create a Project Layout with Objectives
When beginning a market research project, it is important to have a clear outline of the challenge you are hoping to find clarity on. There are a number of reasons why you would want to survey consumers including:
Brand awareness

Product testing
Next, know your objective.  Objectives are geared towards the end result and information you will obtain, not steps in the research project.  For example:
Ideal Objective
Understand what drives customer retention for my company vs. the direct competitor
Not an Ideal Objective
Recruit 20 participants for an in-depth interview
2. Create an outline of questions to ask
With your goals and objectives created, craft your survey questions.  Use QuestionPro's survey platform to put together screener questions to filter the right participants from your community. The number one mistake when creating survey questions is asking leading questions.  They will unconsciously sway the participant towards one side of an argument. For example:
Leading question
Do you think the color red is the right color for this product?
Non-leading question
What are your thoughts on the color of this product?
Some additional best practices include:
Not asking absolute questions (using always, never, all, every)

When asking questions of a sensitive nature (such as race, sexual orientation, beliefs, etc.), ask near or at the end.

Do not use jargon or abbreviations without explaining what each word means
3. Recruitment from your Community
Before collecting data, it is important to think about your sample size.  In a qualitative survey, 15-20 is typically the ideal number of participants to survey.  Your community will make it easy to view your member's profiles to see past participation, so you aren't surveying members too frequently.  
The community participant sample should be a general representation of your targeted demographic, otherwise, your answers are going to miss the mark on who you are trying to reach.  Once your target sample from your community is set up, you are ready to conduct your research.
4. Conducting the Research
This is the time when you are administering your survey, conducting your qualitative interviews and implementing your field test.  These important steps can be time-consuming but are critical.  However, using a community makes it easy to set up questions and tasks without having to survey each individual in-person.  
You can ask a question to either the entire group and have a discussion, or pose questions to individuals separately. The answers, choices, and observations are all being collected and recorded so you can go back to review in order to prepare your report.
5. Crunch the Data and prepare your report
Reviewing qualitative data can be a difficult task, depending on the number of questions asked, how many participants surveyed and a number of team members reviewing the data.  Since you are asking open-ended questions, it's important to try and structure the answers.
Once you begin noticing phrases and subjects aligning, start adding them into word piles, and remember to keep track of who mentioned each comment.  Doing this can create a persona to delve even more into who your targeted demographic is.
Your deliverables matter when presenting your work.  The great thing about using qualitative data is that you can get creative with how you present.  Use a word cloud to see what keywords pop up frequently.
The most important step of all is after your presentation.  Make sure to go over actionable steps, create timelines to regroup and bring in appropriate stakeholders to also review your findings. Don't let the data you worked hard to obtain not create value for your company.
Check out the features and functions on QuestionPro to design your own market research project!