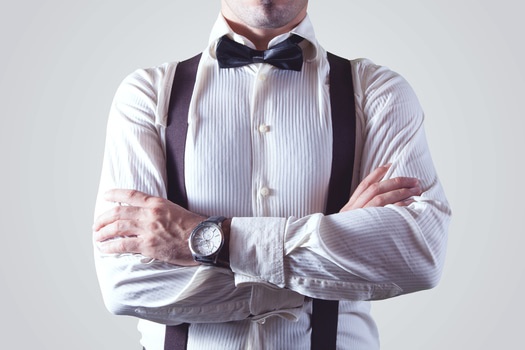 Cultivate Customer Loyalty
It may be a little cliché or obvious, and admittedly sounds a little like the thematic line from the movie Elf (one of my favorite comedies), "The best way to spread Christmas cheer is singing loud for all to hear." Nevertheless, I think it's vital to continually re-evaluate your customer loyalty strategies and your customer service approach to ensure its effectiveness, and to remind business leaders and all employees of the following:
If you want to retain customers who are loyal to and advocates for your company and your brand, then you need to elevate your customer service to "royalty" level, befitting of nobility. Your customers want and need to feel that they are the most important aspect of your business—that your ultimate goal is to serve them and provide them with what they need to be successful.
Are you really doing it?
According to the 2012 Brand Loyalty Survey by ClickFox:
72% of consumers indicated customer service is what makes them loyal to a brand.
34% of consumers said that providing exceptional 24/7 customer service is the best way a company can build loyalty with them
63% of consumers who said they would tolerate inconveniences inflicted by certain companies or brands would do so because of superior customer service provided  by the company
In order to reach a "royalty" level of customer service, you must give priority to the following four areas:
Hire the right people and empower them to meet customers' immediate needs
Build trust by providing a consistent and flexible service experience
Solicit feedback from customers to show how much you value them
Keep a "client" mindset (regardless of whether you're a B2B or B2C business)
Hire the Right People and Empower Them to Meet Customers' Immediate Needs
Hire the right people and empower them with the authority to make judgment calls to resolve customer issues without having to jump through hoops to get management approval.  Front-line employees usually know best what should be done to satisfy customer's immediate needs. But you need to ensure that each employee with a customer touchpoint actually thinks like a customer, and continually asks themselves if they're treating customers the way they want to be treated. Employees need to be empowered to make on-the-spot service decisions, but at the same time challenged to continually find ways to improve their own quality and level of customer service. Customer service training must be conducted, and quality of service must be reinforced on a regular basis (e.g., through implementing recognition and incentive programs).
Build Trust by Providing a Consistent and Flexible Service Experience
Establishing trust helps to build an emotional connection and, ultimately, more loyal purchasers.  Build trust my making you interactions with customers the best they can be.  Differentiate your customer service experience by "bending over backwards" for your customers.  Offer genuine value in your service, with no question about your customer service promise. Aim to over-deliver.  If you have the opportunity, whether online (via social media), in person or on the phone, provide some useful resources—some unexpected extras—such as offering advice to customers about using your product, giving them supplemental guidance in a particular subject area, or providing follow-up steps for them take to ensure they continue to receive quality service from you.  Above all, your business (and everyone who has interaction with customers) must be consistent in the branding and delivery of your service experience.
Solicit Feedback From Customers to Show How Much You Value Them
People are more likely to buy from you when you prove to them that your business understands them, so ask for feedback at every customer touchpoint.  You need continual feedback from customers to understand what they want from you in terms of service, and what they think about how well you are meeting their needs.  Have interactive conversations with your customers and ask them what they want and need. Use various channels and formats, including in-person interactions, surveys, and social media. Ask them how your service impacts them and encourage customers to tell you what you could do better. Always view customer complaints or constructive criticism as an opportunity for improvement.  When you take time to LISTEN and RESPOND quickly to customer feedback, you're showing them that you care about them and building relationships that result in better customer loyalty strategies for your business.
Keep a "Client" Mindset
Maintaining an appropriate "client service" mindset can impact your business success.
It's NOT a B2B vs. B2C thing. Think about it:
Customer = person that purchases a product or service (i.e., "transactional")
Client = person who engages the personal services/advice of another (i.e., "relational")
Forging a long-term relationship with your buyers, providing them ongoing advice for the future, making an emotional connection, and looking for opportunities to offer or provide additional value, advice or services to them, are all effective tactics for keeping them as engaged long-term clients instead of transaction-focused customers. And establishing a practice of routinely referring to your buyers as "clients" rather than "customers" will help serve as a constant reminder of those relationship-building business objectives to boost better customer loyalty strategies to your business and your brand.
Has your company established any specific customer service programs tied to these four areas that have proven effective and boosted loyalty and retention among your customers? Share your stories.
Rob Wolfe is a Certified Integrated Marketing & Brand Management Coach who helps emerging entrepreneurs craft a brand "footprint" & identity, target market positioning statements, marketing plans, business plans, and go-to-market strategies, as well as advise on website design, social media presence, and client loyalty initiatives. His goal is to help entrepreneurs get off the ground to achieve their short-term business objectives. He has provided such leadership advice in various industries, and shares relevant B2B perspectives for discussion on his website, "Client Focus." He lives in southern New Jersey near Philadelphia, Pennsylvania.