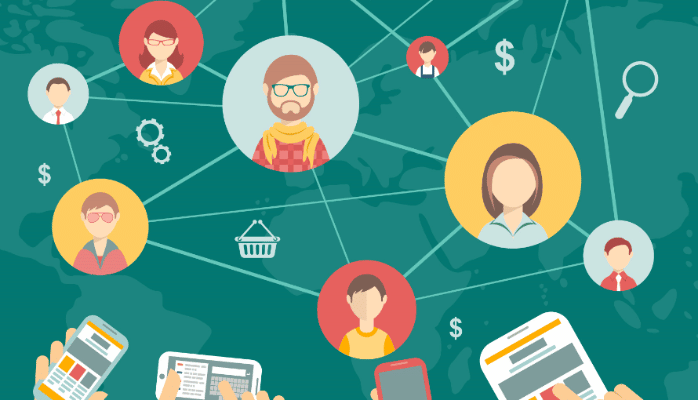 Welcome to the Market Research Online Communities Newsletter! This keeps you up to date on what's happening with QuestionPro Insight Communities. It ranges from links to interesting blog posts, info on product updates, new features highlights, features you should be using, webinars coming up, etc. My goal is to keep you in the know on all the important information.
Over the past month, we've been busy with a few new features to help both new clients coming on board and current clients as well. As you'll see below, we've created a new 'Community Creation Wizard' to help set up new communities and have introduced a dashboard for community administrators to more easily view key stats and info about their community. More details are below.
Now onto the good stuff…
Recent Market Research Online Communities Blog Posts:
Check out these latest blog posts for more insights and best practices.
Drive Innovation with a Community Insight Tool: A 3 Step Process
Insight Community Tips: People Respond to Incentives
Community Insights Panel: Conduct Research at the Speed of Light
Are you still not sure What is an Online Research Community and What Are its Benefits? <- Check out this article.
Exciting updates and New Community Platform Features:
Online Community Creation Wizard: We'll be making it easier than ever to set up a new community with the creation wizard. This wizard will guide you through a 4 step process and by the end your online community portal will be fully set up.
Community Admin Dashboard: This new dashboard will be the first thing admins see when they log into their account. It will give a high-level overview of the number of members (both old and new), the status of the latest survey invites, new topics and ideas posted, etc.
Add Image to New Topic or Idea Posted: When a member is posting a new topic or idea on the member portal, they can now add an image to their post.
Here's are some current features that you should use:
Idea Board Crowdsourcing on Consumer Insights Platform – Our ideation module that is truly a game changer when it comes to getting feedback from your community. You members can post their ideas and you can get answers to the question you never thought to ask. This truly the key to open innovation.
Engagement Meter – Engagement is the key to any successful community. We have a new tool to help drive engagement. The engagement meter focuses on gamification to entice your members to want to do more in the community whether it's completing their profile, taking a survey, or posting a new topic. This is a game changer.
Document sharing on member portal – A module that allows the community admin to share documents, pictures, PDFs with their members. These files will show up on the online member portal. Filtering options are available as well so that targeting to a specific group of members can be done.
Final thoughts:
QuestionPro's Market Research Online Communities is committed to innovation and continuing to push the envelope. We'll continue to add new features and updates that will help your communities thrive. We will always be innovative with the product while keeping the core of the communities platform running strong.
To stay up to date on a more frequent basis, follow me on Twitter, @dan_qpro, for daily Communities Pro Tip tweets and other fun updates.
If you're not using QuestionPro Market Research Online Communities tool, you should start using it today. Feel free to contact me so that we can get you started today – dan.fleetwood@questionpro.com
That's all for this update!
QuestionPro Market Research Online Communities is a purpose-built community insights panel solution. Our feature rich tool set is at your disposal to help you create engaged communities, collect real-time customer insights, and positively impact your business. Contact us today – communities@questionpro.com or www.questionpro.com/communities.