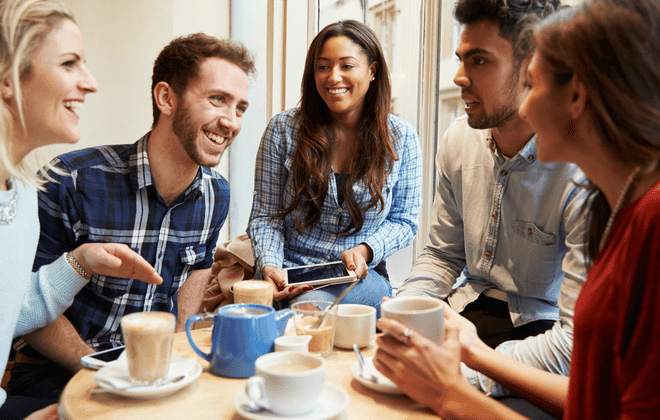 Critical Mechanics of Detractor Recovery
In my last blog post about Detractor Recovery, I wrote about the mechanics of detractor recovery and the idea of managing your customer experience by following up with your dissatisfied customers. At QuestionPro, we call this process Detractor Recovery. Detractors, in the language of the Net Promoter System (NPS), our customers are unlikely to recommend your company to a friend or colleague. The goal is not only to save that customer from leaving you but, even more importantly, to keep them from damaging your brand by telling others about their bad experiences.
It used to be that a dissatisfied customer would only tell a few of their close friends about their bad experience. Today, however, your dissatisfied customers can easily share their experience with hundreds or thousands of people on Facebook, Twitter, Yelp, and elsewhere. Still unsure about the impact of a dissatisfied customer? Check out some of these stats cited by the Word of Mouth Marketing Association (WOMMA):
Bad customer experiences with your business are shared with twice as many people as positive ones

A dissatisfied customer will tell between 9 and 15 people about the bad customer experience

13% of dissatisfied customers tell more than 20 people about the bad customer experience
So, how do you effectively address your dissatisfied customers? Here are the critical mechanics of addressing and recovering your Detractors:
Time Sensitivity
95% of unhappy customers will return if an issue is resolved quickly and efficiently. (source: NARMS) Let's admit it, who really wants to prioritize speaking with an angry customer? It can be uncomfortable, but the longer you wait to address their concern, the more likely that they will have already left you and, possibly, have told countless others about their bad experience. Follow up promptly and you'll have the upper hand saving both your customer and your brand's reputation.
Empathy
Listening is the first step to really knowing your customers. When you listen, don't just hear the customer's words — hear their feelings. It's easy to feel disconnected when you read an email, so pick up the phone. If feasible, meet them in person. Put yourself in their shoes. When you make that human-to-human connection, you'll create something far more memorable than a smart business transaction. Maya Angelou said, "I've learned that people will forget what you said, people will forget what you did, but people will never forget how you made them feel."
Says Kristin Smoby in her article, "Being Human is Good Business" wrote:
In an era when companies see online support as a way to shield themselves from 'costly' interactions with their customers, it's time to consider an entirely different approach: building human-centric customer service through great people and clever technology. So, get to know your customers. Humanize them. Humanize yourself. It's worth it.
LEARN ABOUT: Service Recovery
At QuestionPro, we provide clever technology to support your great people.
Ownership
If you are not empowered to resolve an issue, then your customer may feel like they are wasting time while being passed from one well-meaning employee to another. This frustrating game of pass-the-baton only serves to escalate the situation. Empower your employees with the ability to resolve issues quickly and efficiently. Give them several options of how they can resolve issues without having to get their manager involved. You'll not only delight customers, but the empowerment will also delight your employees.
For more information about how QuestionPro can help you further empower and delight your employees, check out our Workforce solution.
+1 Mentality
To overcome a negative customer experience, you can't simply get them back to where their expectations started. Once the customer has been underwhelmed, you have to go beyond their expectations to delight them. At QuestionPro, we call this the +1 mentality. Here's an example:
A customer orders a medium-rare burger at one of your restaurants and the burger is overdone. They notify the server, who sets off to have another burger made according to the customer's expectations.
The customer is now waiting for their corrected order while the rest of their party is eating. When the server brings out the corrected order, he has simply brought the customer experience back up to the original expectation. So, his +1 action is to tell the customer that the meal will be free of charge, along with a free dessert! This added bonus is an unexpected delight to the customer, something they will likely tell others about.
If the server had only corrected the order, the customer would still feel slighted because they had lost their time and experienced the inconvenience.
The +1 mentality will keep your customer experience at its best and keep your customers coming back.
Looking to deliver an exceptional customer experience with QuestionPro CX? Discover more about how to delight your customer at every touchpoint and turn them into brand advocates.