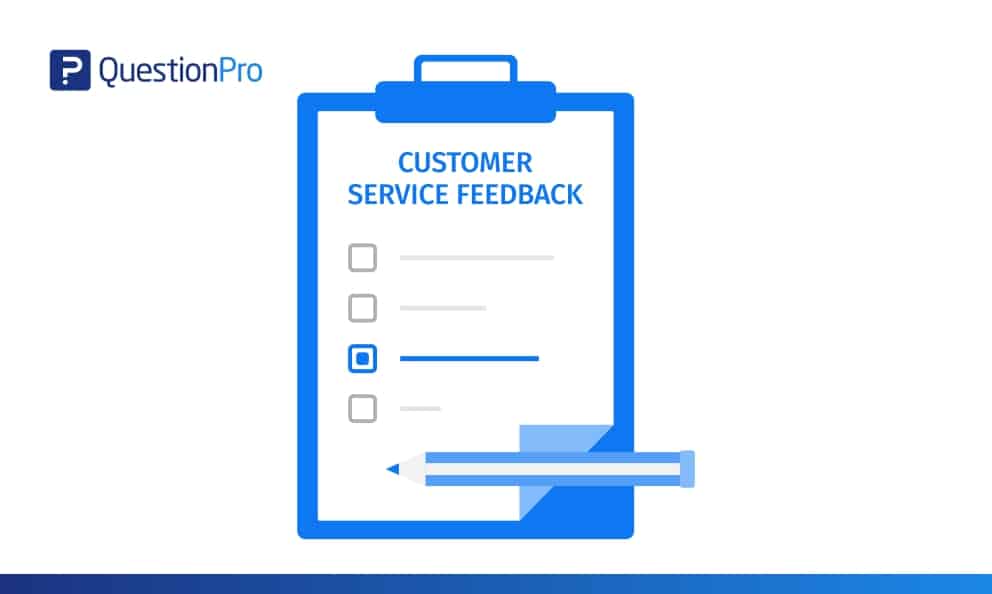 "I am sorry, it is not our policy…." How frustrated you feel whenever a Customer Service guy fails to do anything to resolve your issue? Maybe you are referred to climb the escalation ladder, endlessly chasing managers and their managers.
Yes! Daily, thousands of callers face this issue and eventually start blaming the company for poor customer service.
When people pay for something, they expect better customer service from the company. If they fail to receive so, they stop using the services of the company. In simple words, customer service could make or break an organization.
Technology has evolved, and different companies use different modes of communication to enhance and speed up customer service.
But when the company fails to satisfy its customers due to ancillary service, then it is supposed to give a devastating blow to the organizational growth.
On another note, don't forget to download the free ebook: The Hacker's Guide to Customer Experience, available toward the end of this guide!
LEARN ABOUT: Escalation Management
Why do businesses need to collect customer service feedback
The organizations interested in improving their customer service try hard to understand the loopholes, challenges, issues, or mistakes that need to be changed and rectified to enlighten customers.
One of the toughest jobs to walk on the feedback path is officially communicating with frustrated customers and asking them to submit feedback.
Well, your frustrated customers are not only the ones telling you or giving you insights about your customer service, but it's beyond that.
However, to collect quality customer service feedback, all you need is comprehensive feedback software like QuestionPro.
Steps to conduct customer service feedback
What business you run is irrelevant; for how many years you are running, it does not matter, what matters is are your customers happy and satisfied to do business with you.
Remember, customers are the life and blood of a company; whether you are selling products, offering services, or a combination of two, customer service has to be your priority.
You might be selling the best product in the world, but if you fail to treat your customers best, you are scratching the bottom line. On the contrary, you might be selling an average product, but you are providing mind-blowing customer service, chances are more than you are taking your organization on a path of profitability and prosperity
1. Create an efficient service feedback program
Surveys come in all shapes and sizes, creating a survey suiting your purpose is the best thing to start your feedback campaign. Giving a personalized touch to the feedback survey by using online feedback software always works, and it becomes possible when you have a drag-and-drop online survey maker tool full of outstanding features. Here are two critical tips for creating engaging and result-driven surveys
Tip 1: Make your surveys engaging
Performing customer service surveys deliver an excellent customer experience, across all the customer touchpoints of the customer journey. When respondents are willing to spend their time in filling their surveys, they expect the survey to be easy to understand and respond to. A complicated or hard to comprehend survey rate, and will collect vague or unrealistic answers; thereby, increasing the churn rate.
Ensure the survey length is not too long.

The survey has limited and logical questions.

Keep all rating and scaling questions consistently, like 1 to 5 or 1 to 10.

Ensure the low score is negative, and the high score is positive.

Use a single answer option and multiple answer option questions wisely.
Test your surveys before sending them out to the respondents.
Tip 2: Maintain unbiased language throughout
Working on the language of the surveys is very important because no one likes the biased tone of the surveys.
Don't ask leading questions like as they are undesirable and manipulate or force the respondent to answer in a particular way. Example: Do you have any problems while interacting with our service experts?

Don't ask loaded questions that are again forcing respondents to answer in your favor. Example: Do you abuse service experts over a call?

Don't ask double-barreled questions, which force the respondent to answer two problems at once. Example: How satisfied are you with our customer service and their response?

It is a good idea to add the "Prefer not to answer" option in your survey answer options as it helps people to answer reluctantly to the questions they feel are uncomfortable.
Explore our free customer service feedback survey templates
2. Analyze the customer service feedback data
After you are through with the survey phase, it is time to analyze the piled feedbacks. You must conduct an in-depth study of all the data you have compiled to understand how many customers have similar views, how many customers are satisfied and to understand the areas needing improvement.
Segregate qualitative and quantitative data
Once you start the analysis, you will find there are two types of data you need to deal with
Type 1: Responses that are in figures or numbers represent quantitative data. This data is usually generated through the rating or NPS questions where you ask respondents to rate your services between 1 to 5. Quantitative data will tell your customer views, and a great online survey tool will help you separate and quantitative data as per your requirements. Moreover, you can download the data, create graphs, heatmap, compile reports, and share the analysis with your team.
Type 2: Responses in the form of text or comments represent qualitative data. Being textual data, the explanations given by each respondent are different, which might be direct and at times frank. The qualitative information is collected through questions you asked to explain behavior, expectations, needs, experience, and use cases. Try using QuestionPro – the ultimate feedback software online having an inbuilt text analytic option. It can compile, categorize, and analyze the textual data to create reports, build graphs, derive insights, and show patterns or trends.
Survey results can come in many forms and shapes. If a response tells about an unresolved issue, mark it as a tactical response to prevent further escalation. Apart from that, if a survey response provides an opinion or suggestion to improve, ensure to add it to the list of possible changes.
Halfway there? Congratulations! Luckily, you're learning a bit more about what Customer Feedback Surveys are and their interconnection with customer service and CX.
If you'd like to take the extra mile and learn more about how customer experience can help you gain more happy, loyal customers and increase your business growth, download our free eBook: The Hacker's Guide to Customer Experience – CX= Emotion x Value.
3. Act on the feedback report
Acting on the customer service feedback is not like changing the negative that has been there all the time. Instead, it is like being keen to learn why you failed to delight your customers in the first place or how can you improve. Taking ownership of the feedback and the quality feedback you received from your customers is the first step towards continuous improvement of the customer service in your organization. The key here is to act on the input or the insight you derived from the surveys if you fail to do so then you are repeating the same vicious cycle of discouraging your customers and customer service staff that is keen on improving. Here are the most important factors to consider while making decisions based on your customer service feedback report:
Determine what customers value most
As a survey manager, it is your job to understand what customers feel is essential for them too. If many customers have similar views, then it is an indication that your product or service is missing a critical element that needs to be addressed immediately. Prepare a Management Information (MI) report detailing important outcomes and trends in the feedback survey.
It does not matter how many customers are satisfied with the service; there is always enough scope for improvement. You need to analyze the feedback to identify the gaps between customer experience and the state of your customer service. Such analysis will provide you with the subtle causes leading to customer dissatisfaction and what went wrong that needs to be fixed immediately. The best way to suggest changes is to focus on process and not on personalities. Remember, you are conducting the client feedback survey to change the process and not to analyze the individual customer service team.
Communicate the feedback with everyone
A feedback survey is the most diligent property of the company as it has the potential to make or break the organization. Therefore, the feedback analysis report has to flow through the organization reaching every stakeholder involved. Use all available means to reach out to every person associated directly or indirectly with the customer service team does not spare even the product development team as they also need to understand the areas of improvement. Do not confine the MI limited to the management team; everyone needs to know the report. As far as possible, keep the report simple, stating what people like about the company, how they rate customer service, percentage of people satisfied and unsatisfied with the customer service, and what needs to be done to improve the customer service.
Use the customer service feedback report as KPI
The feedback represented and analyzed represents vital measurements for the success of the customer service team in imparting better services. An insight-driven approach is the best way to implement KPIs for the engagement of the customer service team. One of the most significant ways to act on feedback is to build an environment of implicit accountability.
The survey contains questions aimed to analyze the customer service experts, and the feedback data provides precise insights into whether the team has performed well to satisfy the customers or not. One of the right ideas to use feedback as KPIs is to introduce inbuilt customer objectives in the internal performance metrics of the customer service environment.
Plan and execute the change
As a result of better decision-making focused on driving growth and facilitating the success of the customer service team, it is rudimentary to create a plan for change, considering customer feedback. When you conducted the feedback survey, analyzed the report, created an MI, and shared it with everyone, its time to implement the change – procrastinating was never an option. A certain degree of risk, courage, a lot of hard work, and some discomfort is the key to planning and executing the change.
Identify the areas needing improvement by focusing on goals. It also involves the resources and individuals facilitating the process.

There might be several layers of hierarchy that need to be taken into confidence before planning a change. Understanding their expectations and introducing them in the plan is the best way to move ahead across the spectrum.

Treat the plan as a roadmap with milestones spread across the route and time it will take to reach the destination. Ensure the program is a multi-step process and not a sudden deviation. Therefore, map change with clear steps and measurable targets like employee training, introducing customer-oriented metrics, etc.

Accept iterations and implement suggestions to make the plan more inclusive. Let everyone know about the risk of impacting dependencies, risks related to budget, and return-on-investment so that everyone is on the same page.

Review your plan, revise it to match added expectations, and improvise continuously so that your customer service surpasses the customer expectations in the future.
LEARN ABOUT: Effective Customer Success Plan
Conclusion
If you are taking a feedback survey, it will provide you with both good and bad feedback. Useful constructive feedback will not only reveal what you are good at but will also depict what you could be better at. Now that you have seen things that you are good at and areas needing improvement, it's the right time to implement change by considering the feedback insights.
An excellent online feedback tool with comprehensive analytic features will help you analyze both sides of the feedback.
Accordingly, you need to come up with a plan to improve both the positive and bad customer experience side of the customer service, and soon, you will be providing the highest quality of customer experience that is aimed at enhancing customer satisfaction at every level of the consumer cycle.
Ready to close the gap? Spark joy with your customers and learn about our customer experience program. Let us guide you towards your first step into the building and simplifying your CX program.