For the last few years, the GreenBook Research Industry Trends report has shown that online research communities have been the most successful and most widely adopted new research methodology. This speaks volumes about the importance they have in the research space and the vast insights that researchers get from them. We are in a situation now where most of the top companies in each industry from banking to CPG are using and getting valuable data from online research communities.
As you can see, these types of communities are taking over the world. But why? Let's take a closer look at the 3 main reasons that have led to the widespread adoption of online research communities.
Online Research Communities give Access to Customers
Online research communities give a company long term access to the thoughts, insights, and feelings on their customers. In addition, companies can get more profiling information about their customers than they could in any CRM system. The customers are giving this additional information because they are a part of this community. In addition, these companies have instant access to their customers and they can conduct research very quickly and get their results in less time as well. Furthermore, the additional tools available like Ideation or Discussions, allow for even more insights and ideas from customers.
Engagement Through Collaboration
With the additional tools available like Discussion or Idea Board module, the community sees higher levels of engagement and also a collaboration between the community members. This helps to tease out even more insights as you now have members collaborating and offering their opinions and feelings so you get really good organic conversation and discovery as well. This allows the community manager to better assess the popularity or viability of the idea or opinion as well when you have their more qualitative tools available. A side benefit is that in many cases, insights are gained from questions or ideas that companies never thought to ask their customers.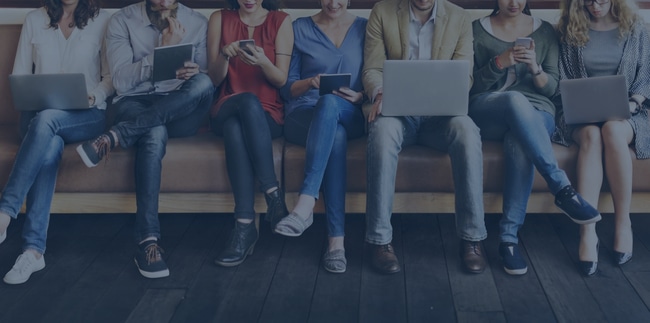 Adoption of Social Media Networks
The rise and widespread adoption of social media networks have likely been the most significant reason that online research communities are dominating. Essentially, social media networks like Facebook and Twitter are a community where people can come together to connect and share their feelings and opinions. Their voice can be heard on these platforms. Perhaps more importantly, they can connect with like-minded people and those that share similar interests. This undoubtedly has helped online research communities in that people are familiar and like the concept of being in a community. They are used to participating in polls, posting topics, and commenting on other posts. It's a positive experience and one that has a high level of intrinsic value.
If you would like to learn more about online research communities, please join our upcoming webinar on December 14,11 am PT/ 1 PM CT / 2 pm ET about this very topic where we'll be joined by Ray Poynter. The webinar will look at why online research communities are everywhere, where they are going next, and why they should be used by all companies. Click this link for more info and to register – http://info.questionpro.com/online-research-communities-webinar.
If you're still unsure of how an online community can benefit you, check out – What is an Online Research Community and What Are its Benefits.
Finally, QuestionPro Communities is a purpose-built community insights panel solution. Our feature rich tool set is at your disposal to help you create engaged communities, collect real-time customer insights, and positively impact your business. Contact us today – communities@questionpro.com or www.questionpro.com/communities.