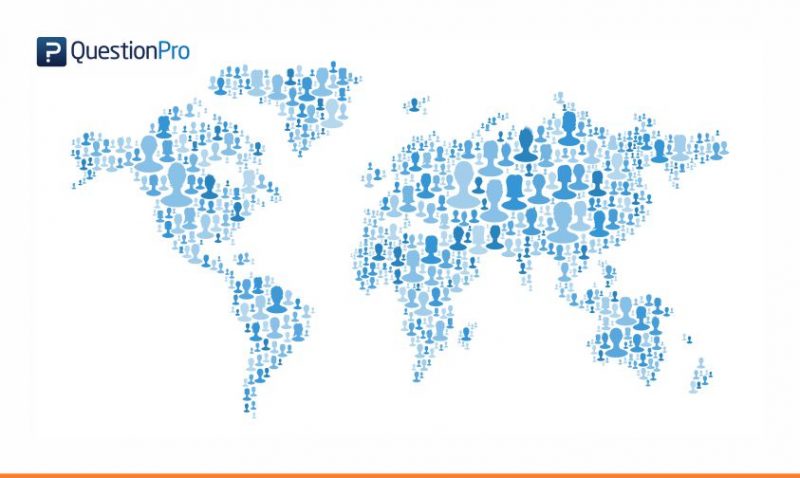 With the kind of competition that's coming up in the market every day, it becomes crucial for organizations to be on the edge of things and be better than the best. New strategies and options to leverage on competition are developed to gain maximum benefits.
Market research is one of the most reliant ways to keep up with the ever-changing market. For a market research to have a reliable and productive outcome, understanding the roadmap of activities from the responses received from the database is a must.
Surveys are sent out to the customer database or to an online survey panel to get most trustworthy outcomes. An online survey panel is nothing but a centralized database of respondents who have agreed to provide their feedback regarding their products, services or business process etc. They can be considered similar to larger focus groups which comprise a wider range of respondents too!
What are Online Survey Panels?
Online Survey Panels represent niches that you'd want to sell your products/services to. This panel comprises of highly qualified, experienced professionals who will respond to a survey in the best possible manner. The advantage that these panels have over sending the surveys out to the customers is that customers may tend to get a little biased towards the company and the results of the survey can be skewed.
When you have a definite, judicious panel that fits your requirements, you receive results that can be used to make well-informed decisions. According to the kind of responses you must be seeking, you can choose from the various online survey panels like Veterinarians, Small Gamers Owners, College Students etc.
These panels can be mainly bifurcated into B2B and B2C. B2B panelists specialize in taking business oriented surveys that cover various segments, industries, size, employee number etc. that exist in today's world. The consumer surveys also can be empowered with the immensely broad range of samples from panelists who special in their respective domains, be it agriculture or technology.
Panelists of these B2B/B2C panels are chosen through tight screening and selection process with over 300 background data points collected from each panelist. These panels are formed only by panelists who are 100% willing to devote their time and efforts for a survey because of which the responses received for the surveys is always efficacious.
Pros of Online Survey Panels:
Effortless Access
It becomes easy for organizations to access online survey panels because of the already existent panelists. The overall turnaround time of the survey project gets reduced. If you want feedback about a newly launched product, a panel survey can be one of the easiest means to understand what your target audience should be, the response you might receive for it and you can get this information almost in an instant.
 Cost Effective:
Having survey panels means a reduction of cost in more than one ways. As you already get niche panels, you automatically avoid paying a large sum to the 3rd party for the database. The quality of members in these survey panels is much better than any other source as they're selected through a thorough screening and selection process.
 High Quality of Responses:
All the members of the online survey panel have signed up for it, so the responses provided by them are 100% trustworthy. These panelists will be getting a lot of perks for the responses that they provide and are well aware that they may also be invited for other researchers.
 Online Survey Panels with QuestionPro Audience
QuestionPro Audience offers online survey panels to those who require instant answers to complex questions related to clientele, brand and the market you cater to. It offers expertized and responsive personal support that offers launching of surveys at very short notice and the online analytics dashboard to observe responses and make changes accordingly.