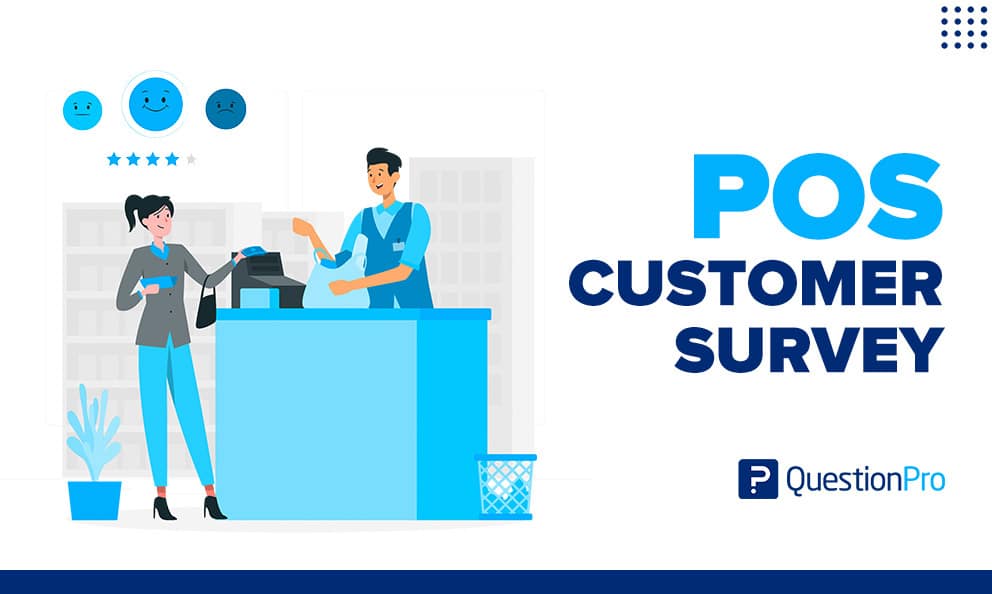 If you're like most business owners, you're always looking for ways to cut costs and increase profits. One way to do that is to use a (Point of Sale) POS customer survey to help you make informed decisions about your business. But before you can do that, you need to know what a (Point of Sale) POS survey is and what benefits it can offer you.
What is a POS customer survey?
A POS customer survey is an important tool for businesses to use in order to gather feedback from their customers, allowing you to gauge customer satisfaction as soon as a transaction takes place.
By understanding what customers like and don't like about their experience, businesses can make changes that will improve the customer's experience and encourage them to return in the future. Customer success managers will have data at hand to take immediate action with the help of POS customer surveys.
What are the benefits of using a (Point of Sale) POS customer survey?
Having customers respond in real time helps both the customers and your business. You are getting real-time feedback into your customer database while the customers are able to provide you the feedback right at the moment without having to wait for a postal survey or an online post-sale feedback survey. Another benefit is providing point-of-sale customer surveys on mobile devices or tablets in which QuestonPro mobile surveys lead the market.
When collecting feedback from customers we want honest feedback so we can provide delightful customer service. So the convenience factor of (Point of Sale) POS surveys plays a huge role in receiving this honest and in-the-moment feedback. An authentic response from customers will allow your business to gauge how the customer is currently feeling about the service they are receiving.
By collecting feedback at the point of sale, you'll be able to get timely responses and improve your customer service in real-time. This not only ensures an efficient customer journey but also customer delight. (Point of Sale) POS surveys have a significant benefit in terms of response time. You won't have to wait for clients to react as you would with a regular postal or online survey if you poll them at the point of sale.
Optimizing customer experience from the start
Focusing on the improvement of customer service factors, which are essential to the success of your business. The feedback customers give provides you with strategic knowledge on how to optimize performance characteristics, which need to be improved for your business. Measuring every aspect of the customer journey starts from the get-go. The impersonal nature of such a customer survey may also set customers at ease who are not comfortable with face-to-face interviews.
Online Reputation Management
One of the most important factors for a business to succeed is brand credibility, building trust with your customers will help with superior customer engagement. It also shows you care for the customers and their success. A real-time customer survey will provide your business the ammo to manage your business reputation while showing your customers you are the best choice for their needs.
How to conduct a POS customer survey?
Here are ways to collect customer feedback from a POS customer survey. The best ways are:
Placing online forms on your website.

Adding a QR code to customers' shopping receipts.

Kiosk counters at the payment desks.

Sales representatives offer mobile tablets to the customers making this more interactive.
You can do an NPS survey or smiley face surveys, which are more entertaining!
QuestionPro offers an easy way to run (Point of Sale) POS surveys with fully customizable smiley faces, you can choose from any of the default smiley faces or upload your own, QuestionPro also offers a kiosk app that allows you to collect data across multiple devices and sync them to one account 
With the Kiosk mode on the QuestionPro mobile app, you can force the tablet to stay on the survey using this you do not have to attend to the kiosk at all, the app also automatically syncs with your QuestionPro account at a set time or you can use it in the online mode for real-time POS data collection.
QuestionPro allows you to filter your data so you can drill down into which store has a better satisfaction rate.
Authors: Zolin & Yogi