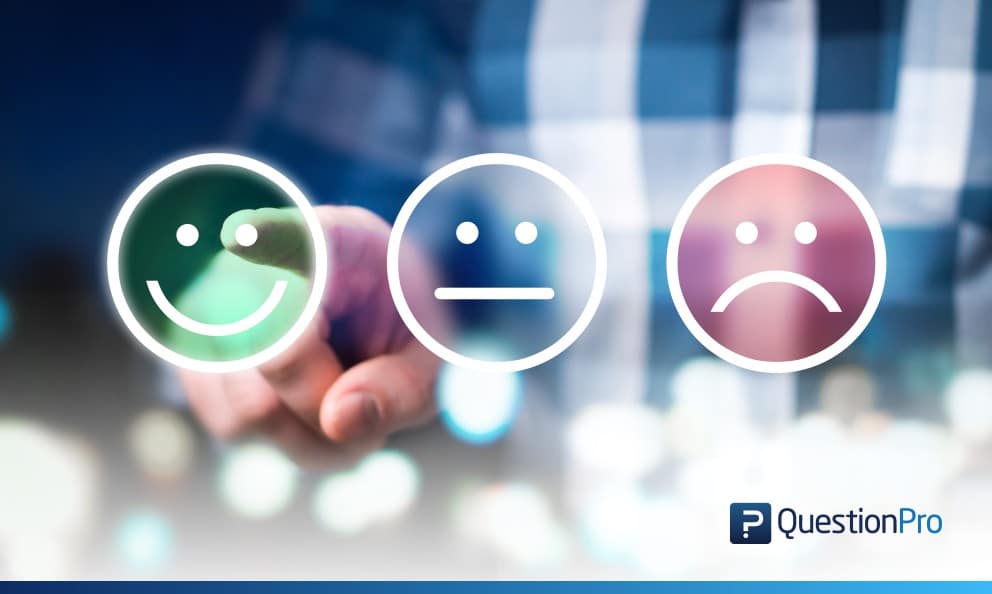 Questionnaire: Definition
A questionnaire is defined a market research instrument that consists of questions or prompts to elicit and collect responses from a sample of respondents. A questionnaire is typically a mix of open-ended questions and close-ended questions; the latter allowing for respondents to enlist their views in detail.
A questionnaire can be used in both, qualitative market research as well as quantitative market research with the use of different types of questions.
LEARN ABOUT: Open-Ended Questions
Types of Questionnaires
We have learnt that a questionnaire could either be structured or free-flow. To explain this better:
Structured Questionnaires:

A structured questionnaires helps collect

quantitative data

. In this case, the questionnaire is designed in a way that it collects very specific type of information. It can be used to initiate a formal enquiry on collect data to prove or disprove a prior hypothesis.

Unstructured Questionnaires:

An unstructured questionnaire collects

qualitative data

. The questionnaire in this case has a basic structure and some branching questions but nothing that limits the responses of a respondent. The questions are more open-ended.
LEARN ABOUT: Structured Question
Types of Questions used in a Questionnaire
A questionnaire can consist of many types of questions. Some of the commonly and widely used question types though, are:
21 Questionnaire Templates: Examples and Samples
Questionnaires help enterprises collect valuable data to help them make well-informed business decisions. There are powerful tools available in the market that allows using multiple question types, ready to use survey templates, robust analytics, and many more features to conduct comprehensive market research.
LEARN ABOUT: course evaluation survey examples
For example, an enterprise wants to conduct market research to understand what pricing would be best for their new product to capture a higher market share. In such a case, a questionnaire for competitor analysis can be sent to the targeted audience using a powerful market research survey software which can help the enterprise conduct 360 market research that will enable them to make strategic business decisions.
Now that we have learned what a questionnaire is and its use in market research, some examples and samples of widely used questionnaire templates on the QuestionPro platform are as below:
LEARN ABOUT: Speaker evaluation form
Customer Questionnaire Templates: Examples and Samples
QuestionPro specializes in end-to-end Customer Questionnaire Templates that can be used to evaluate a customer journey right from indulging with a brand to the continued use and referenceability of the brand. These templates form excellent samples to form your own questionnaire and begin testing your customer satisfaction and experience based on customer feedback.
LEARN ABOUT: Structured Questionnaire
Employee & Human Resource (HR) Questionnaire Templates: Examples and Samples
QuestionPro has built a huge repository of employee questionnaires and HR questionnaires that can be readily deployed to collect feedback from the workforce on an organization on multiple parameters like employee satisfaction, benefits evaluation, manager evaluation, exit formalities etc. These templates provide a holistic overview of collecting actionable data from employees.
Community Questionnaire Templates: Examples and Samples
The QuestionPro repository of community questionnaires helps collect varied data on all community aspects. This template library includes popular questionnaires such as community service, demographic questionnaires, psychographic questionnaires, personal questionnaires and much more.
Academic Evaluation Questionnaire Templates: Examples and Samples
Another vastly used section of QuestionPro questionnaire templates are the academic evaluation questionnaires. These questionnaires are crafted to collect in-depth data about academic institutions and the quality of teaching provided, extra-curricular activities etc and also feedback about other educational activities.