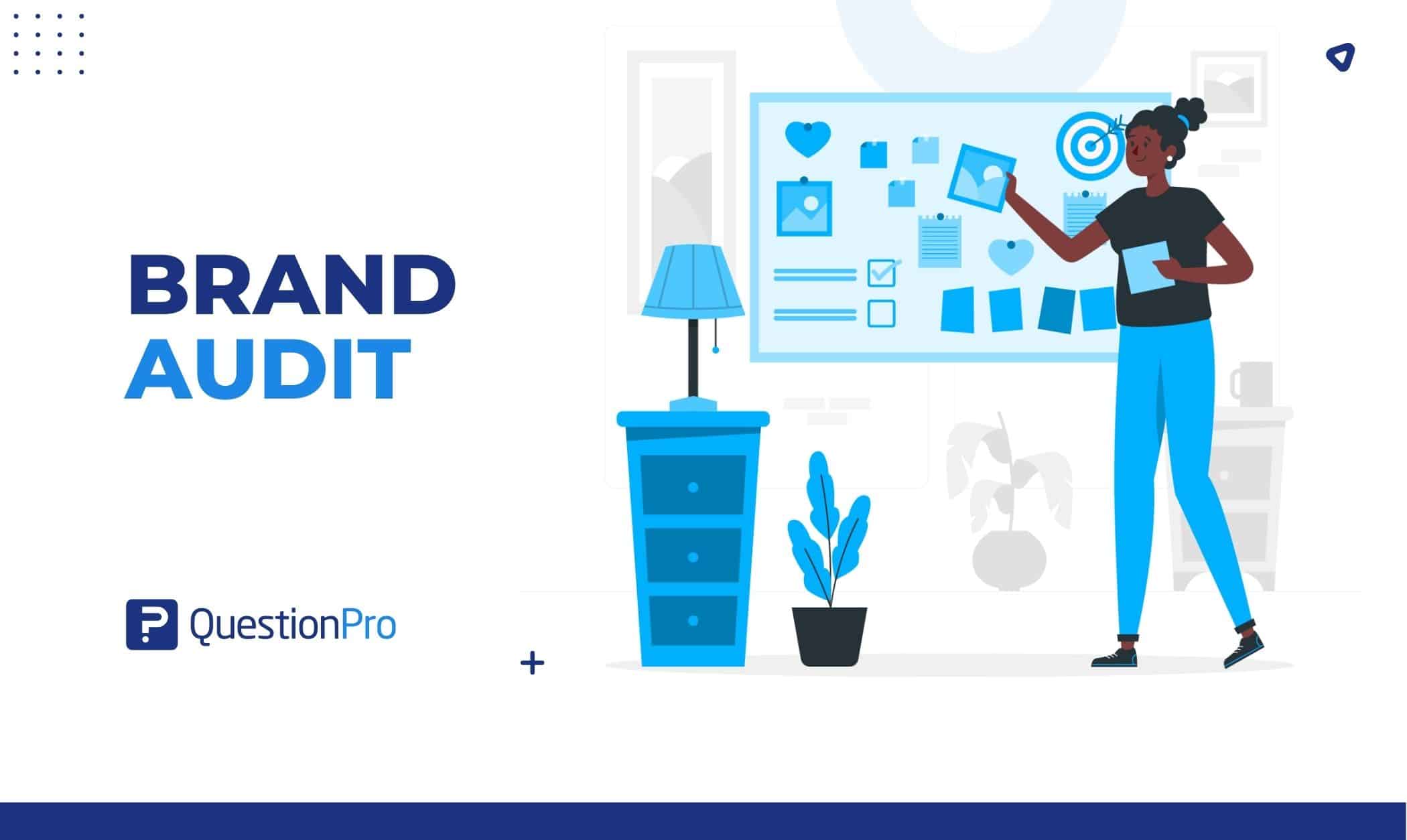 Your most important resource is your brand. An effective brand represents a company's vision, mission, and personality, and these elements work best together when they are evident to the customer.
But occasionally, a brand needs to be analyzed to see whether and where it needs to change. It is why it's important to do a brand audit. An audit helps companies evaluate their internal and external branding through customer surveys, data analysis, and a competition review.
So, if you are thinking about conducting brand audits, go for it. In this post, we explain it and show you a step-by-step guide to conducting one.
What is a brand audit?
A brand audit is a comprehensive look at every part of a brand, such as its history, mission, vision, values, target markets, products and services, marketing mix, and the landscape of its competitors.
It is a way for a company to figure out how its brands or products are positioned in the markets it serves. Brand positioning includes both how your brand fits into the market as a whole and how a customer knows or remembers it.
When you do an audit, you can step back and look at the bigger picture, which can help you develop a long-term plan.
Areas of brand audit
The brand audits look at data to find out how your company can improve the positioning and performance of its brand. It looks at the three areas listed below.
Internal branding
This involves company culture and educating employees so they understand and share the values and goals of the company. Internal surveys can provide information about your employees and company culture while auditing your internal branding.
External branding
External branding is the story that your products, services, and messaging tell your customer. Your company's external brand comprises ads, logos, websites, email campaigns, and social media presence.
Customer experience
Customer service interactions and content engagement are examples of this. Auditing this area can show how well customers are getting to know your brand through sales processes and customer support.
6 Steps to conducting a brand audit
If you're wondering how to audit brands, the following checklist will walk you through the steps necessary to create brand audits that work best for your company.
Brainstorm the purpose of your audit process.
When performing a brand audit, the first step is brainstorming what needs to be examined. It could be your website or your social media performance.
Think about your mind map as an audit questionnaire. It will be the basis of your brand audit framework and will help you find the right information.
Here are some questions to consider when brainstorming with your team:
What do users discover when they use search engines to look up our brand?
Is our website user-friendly and conversion-friendly?
Is our logo truly representative of us?
What do people think of our brand? Do our customers strongly recommend us?
Define the ultimate goal
It's time to establish some brand goals once you've identified the issues or areas of improvement for your company.
Goals can be broad and broad-reaching or narrow and specific, depending on your goal. Whatever it is, decide what you want from the brand audit and get organized.
It is the section of your audit where you note what isn't working for your brand. Sometimes the process is straightforward, and you will recognize what needs to be done immediately. In other cases, you will have to try several solutions before settling on the best one.
Create a plan based on your goals.
In this step, you need to create a strategy for your brand. If necessary, you should make a checklist to follow with your team or on your own.
It is also a good idea to add different levels to your checklist, like one main list with tasks that stem from it. Assign tasks to team members and explain how to complete them if necessary.
Setting deadlines for various tasks is another aspect of your strategy and planning step. Make a table or a Gantt chart to keep your team organized and focused.
Data collection, organization, and analysis
It's time to start gathering information for your brand audit. Create your own questions and leave enough space to take notes and data.
You should also create a survey to distribute to your customers and people who have heard of your brand but aren't customers.
QuestionPro is a complete survey software and an easy-to-use platform that lets you survey in minutes. They have a variety of survey formats, such as text responses, multiple choice, and yes/no questions.
They also provide a live poll tool to instantly know your customer's thoughts. Additionally, the Net Promoter Score (NPS) of QuestionPro allows you to find valuable data about your customers.
This stage may take time, depending on how much data you need to collect and how many people are working on it.
Analyze results and ideate solutions.
Now that you have collected and organized the data, it's time to analyze the brand audit findings to devise appropriate solutions. The next step is to consider solutions to your brand's problems.
If you're conducting the audit independently, you may require assistance at this point. Ideation is complex on its own. It would help if you had someone to brainstorm with.
Consider everything you learned during the brand audits and do an ideation and brainstorming session with your team. Remember the three important areas we discussed earlier:
Internal branding
External branding
Customer experience
How do these relate to the data you collected through surveys and research? From those data, you'll notice the strengths and weaknesses of your brand. Make two main lists of your strengths and weaknesses. Consider how your brand's strengths can help it overcome its weaknesses.
Monitor and take action.
In the final step, you need to decide which of the marketing ideas on your list are the simplest and fastest to implement. Start implementing changes and keep an eye out for any changes in ROI, brand awareness, conversions, and customer feedback.
Conclusion
We hope we have given you a better understanding of a brand audit and how to conduct one. Brand audits are highly beneficial to both brand builders and their customers. Consider it if you are considering rebranding your company or offering services to other companies.
Investigating all aspects of your brand and competitors' brands will provide invaluable insights into your brand's market health.
That is why brand audits are worthwhile, as you will walk away with actionable insights. You have to act on them now, and you'll be on your way to success! If you need help with your audit process, get in touch with QuestionPro.
QuestionPro is a survey software with customer feedback management features that helps you manage your customer data and provide real-time statistics to help you with your business insight. Request a free trial to see a demo or learn more.