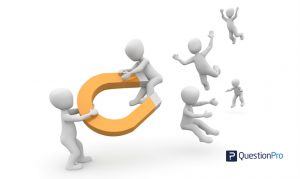 "If you build a great experience, customers tell each other about that. Word of mouth is very powerful"- Jeff Bezos
Lesson 1: No business, should ever ignore the importance of customer satisfaction.
In a business or an organization, there are many factors, internal and external that contribute to its success (or failure). But satisfied customers are the most important factor that majorly contributes to the success of a business. It is essential to pay extra attention to this factor and work endlessly on improving it.
A satisfied customer is most certainly a loyal customer. A loyal customer is a returning customer and a loyal customer is your brand ambassador. It's simple math, if you don't care about your customers, your customers won't care about your product or services.
Learn how to calculate your customer satisfaction using Net Promoter Score
How Customer Satisfaction increases business revenue.
1. A loyal customer is a treasure, know their value.
According to a study conducted, loyal customers are worth up to 8 times valuable than the first-timers. When we talk in terms of financial achievements, retaining a loyal customer is an asset rather than building new ones as acquiring new customers is 6-7 times a more expensive task. It's not just about the money, it's also about the customer lifecycle. To convert a new customer into a loyal one is a long and a tedious process. So focus better on your customer service and keep improving it with time.
2. It's not about the price, it's about the service
Most businesses are tempted to think, the main reason for customer churn is the high prices of their products or services. This, however, is not true. According to a study conducted by Accenture, most customers fall out because of poor customer service. A satisfied customer is the one who can vouch for your good service. This is the "mantra" of most successful businesses across the globe.
3. It helps you stand out in the competition
Providing poor customer service will not make your customers happy but your competitors will love you! Your business rivals are just waiting for you to commit that one mistake, that is going to cost your business dearly and that is acquiring your customers. On the contrary, if you provide brilliant customer service then you not only retain your customers and help them become loyal to brand but also shut down critics.
4. Reduces negative word of mouth
A study proves, a happy customer tells about their experience to 9-10 people and an unhappy customer talks to minimum 20 people about the poor experience he/she has had with the brand (product or service).Customer satisfaction is directly linked to revenue and repeat purchases. It's still acceptable to lose one or two customers, but losing 20 customers because someone has a bad opinion about the services is certainly not acceptable. So word of mouth is very powerful!
Know all about Customer Journey Mapping to improve customer satisfaction!
5. You can lose your customer in the blink of an eye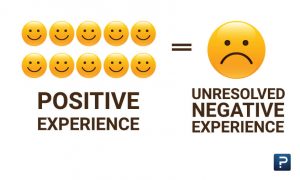 It's no rocket science, nowadays clients easily switch their loved brands. The only reason for this is horrible customer service. Not many businesses realize customer satisfaction isn't built in a day. It takes on an average 12 positive experiences to make up for one unresolved negative experience. So don't lose your customers, make sure you make their customer journey a happy and a satisfied one.
Final Thought
Your brand can always strive to get better, just believe in one simple lesson, take your customers seriously, because they are the ones who will take your brand to the top!