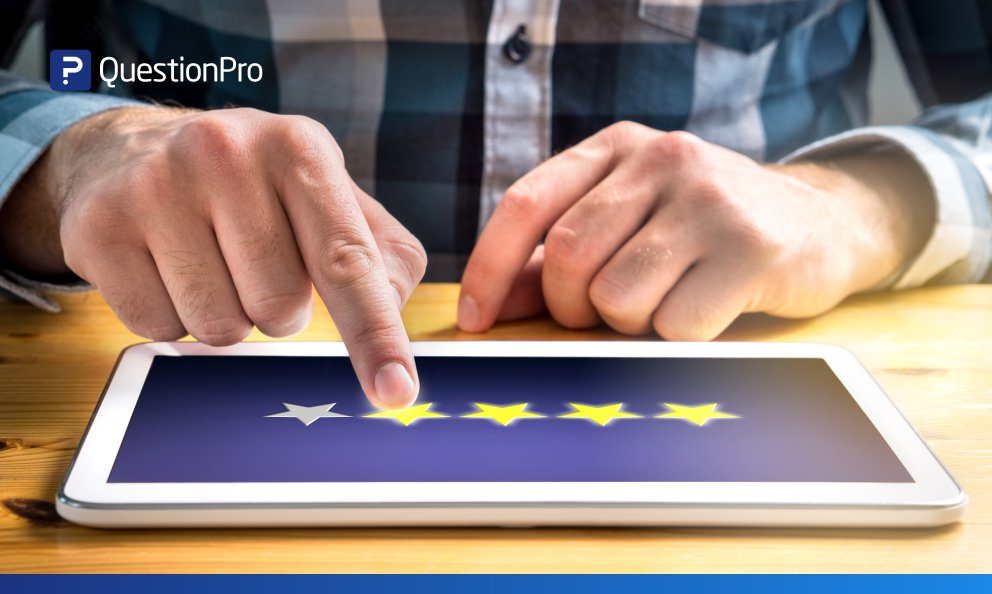 A customer feedback analysis tool is a powerful tool that collects customer opinions from multiple sources. The tool then analyzes the responses and gives you a report with meaningful insights into your customers' feelings. While there is no way to read a customer's mind, you can rely on a customer feedback tool to improve your products and services.
The customer feedback survey tool is one of the easiest softwares you can use to listen to the voice of customer. Customer feedback is a key metric to measure the success of your business. A customer feedback tool gathers feedback, ideas, and the opinion of customers at various stages of the sales cycle. You can use the data from the tool to enhance the quality of your products and services based on the needs and wants of your customers.
Why do you need a customer feedback analysis tool?
The opinions of your customers should be the most important measurement you use to create, update, and redesign products or services. By pleasing your customers and meeting their needs, you ensure they continue to purchase from your business instead of going to a competitor.
Reasons to use a customer feedback tool include:
Identify unhappy customers
Customer feedback survey questions range from short single-select questions to open-ended text questions. Single-select questions like a Net Promoter Score give you a quick idea of whether this customer will recommend your business to family and friends or not. With an NPS score, you can identify 'at risk' customers. If you ignore the feedback of these customers, they are likely to quit using your business. Using a customer feedback tool, you can receive an immediate email notification based on the NPS score so that you can proactively address the concerns of an upset customer.
Measure and track customer satisfaction
You can analyze the customer experience over a period of time by conducting surveys regularly and tracking the ratings. If you are listening to your customers and working on what they say, you will gradually improve customer satisfaction and increase the NPS score.
Asking specific questions about customer experience, product quality, and other important factors helps you gain valuable insights into the minds of your customers. The customer feedback can be matched with business goals and track if the results match the targets and are in the right direction. This feedback can prove helpful while creating business strategies to meet customer needs.
Value and reward your customer
The customer feedback analysis tool data can help you figure out who are your top and most loyal customers. You can use incentives to help encourage them to continue taking customer surveys. Other tools to help show value to your customers include a status bar at the top of your survey. This status bar helps estimate how close the respondent is to the end of the survey. This will give the impression that you value their time.
With a customer feedback tool, you can send an automated survey invitation email whenever somebody makes a purchase or a contact gets added to your CRM. You can also set trigger-based messages to improve customer experience and thereby increase customer retention. Automate your customer service processes with ticket routing, escalation, and task creation. Use feedback responses to kick off automated customer marketing emails or internal notifications to your team.
How to collect feedback using the customer feedback tool
Creating and sending a customer feedback survey is easy using the QuestionPro customer feedback tool for websites, email, and SMS surveys. Follow these simple steps to design, distribute, and analyze your customer feedback survey:
Login to QuestionPro Surveys and create a new survey.

To add questions, click on "Add Question".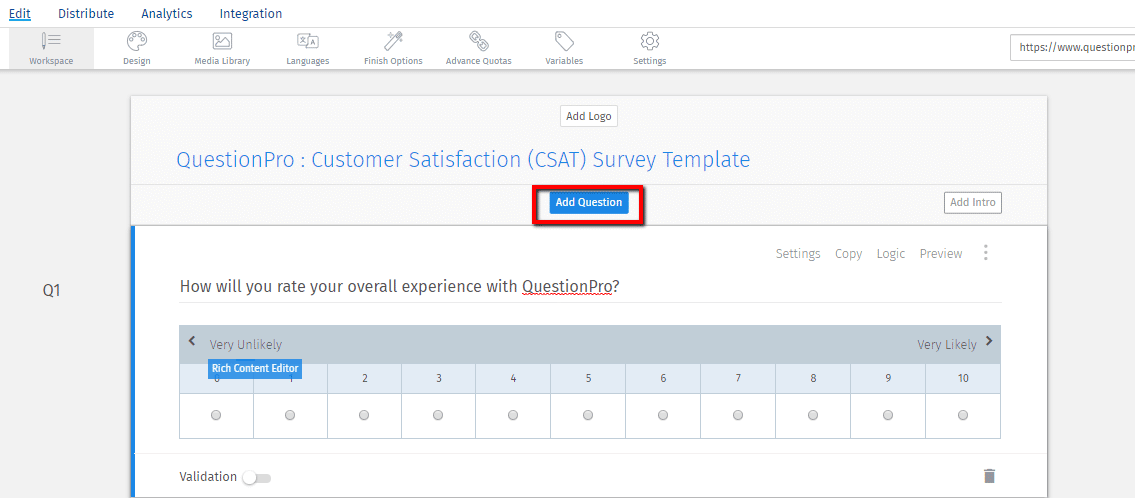 Learn more: How to design a survey that people will love to answer?
Go to Distribute >> Lists >> Create new email list

You can create a survey-specific email list or a global email list that will be visible in all the surveys.

You can import the contacts from a .csv file or enter contacts manually.
To send an email, click on "Compose" and select email list.

You can send an email invitation right away or schedule it for later.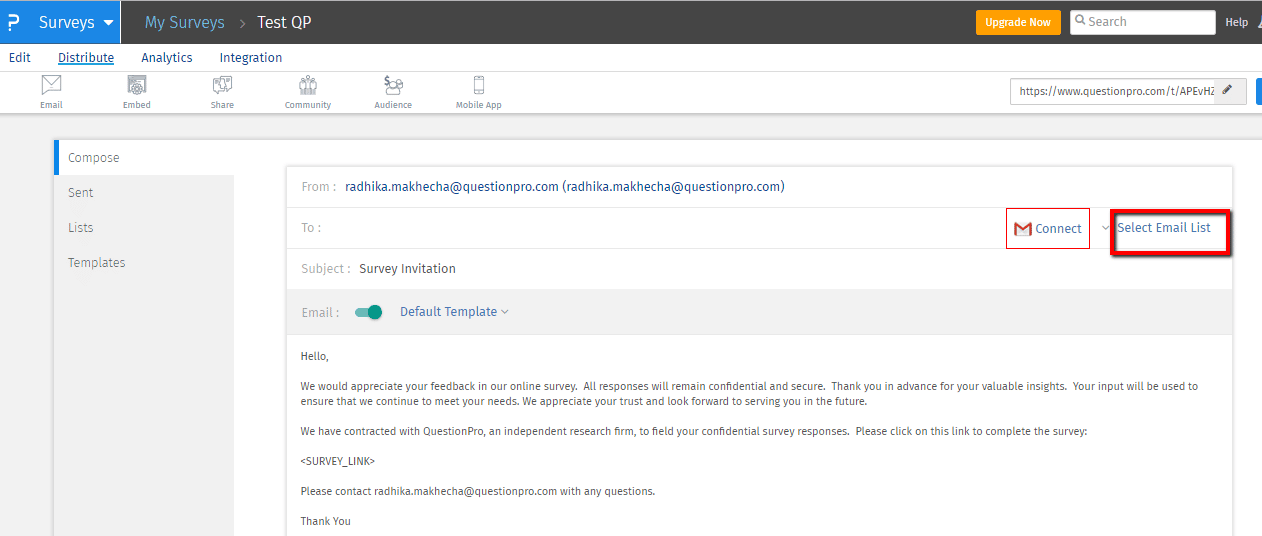 Learn more: How to send survey via email invitation
You can create custom dashboards and a number of reports such as TURF analysis, Trend Analysis, GAP Analysis, and more. Use the customer feedback analysis tool for diving deeper into data and discovering how you can use the data to improve your business. You can also download data and reports in commonly used formats and statistics package such as SPSS.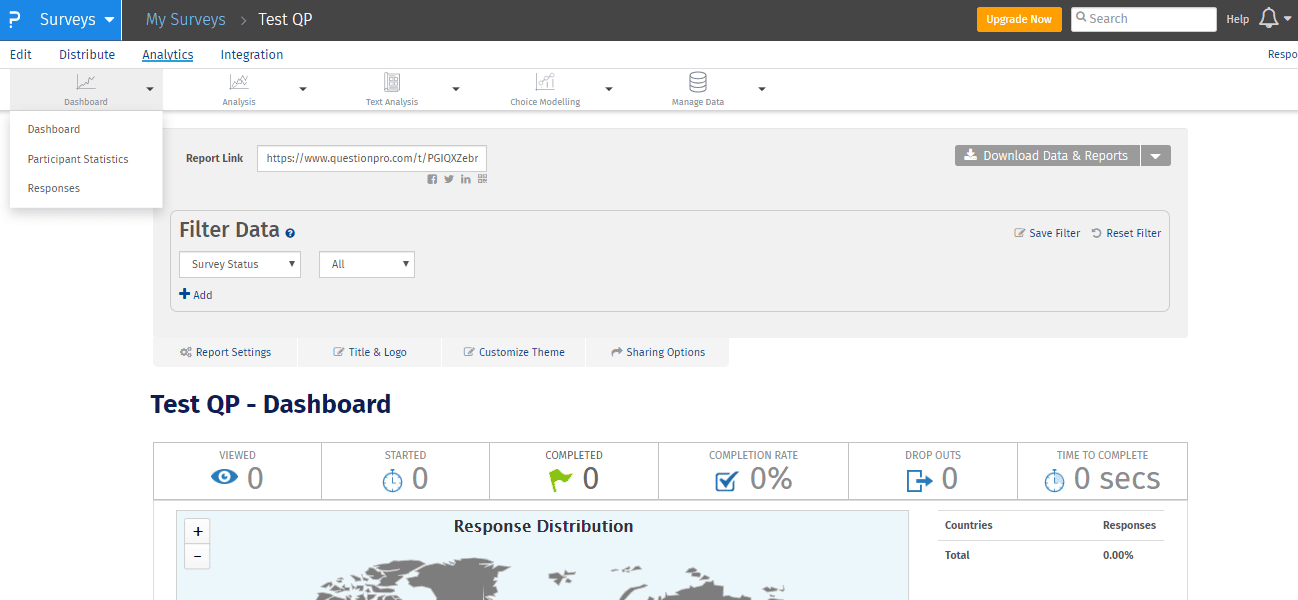 The must-have features in a customer feedback tool
When you're creating a customer feedback survey, it's important to consider the type of software you're using. You don't want to start creating a survey only to find the program you're using doesn't offer the services you need to send the survey or analyze results. Below are the most important features of any customer feedback survey tool.
Create and share surveys
You should be able to select from a wide variety of question types when designing your survey. You can choose to write each question individually or save time using ready-made customer survey templates. A good customer feedback tool must also allow you to share surveys and collaborate with other teams.
Customize themes
A customer feedback survey must reflect the tone and style of your brand. Your customer feedback tool should allow you to customize the look and feel of the survey. Look for options to customize your survey to your brand guidelines, such as adding your logo and changing fonts or colors to match the look of your brand.
Multiple distribution channels
To get accurate surveys results, you need to contact customers where they exist, such as on social media or your website. A good customer feedback software must be able to distribute surveys through email, social media, QR code, website, and mobile app to reach all of your customer base. Use the medium that is most suitable for your business and easiest for your respondents to answer.
Dashboard and analytics
Once surveys are distributed and responses collected, it's time to analyze the data collected. Your customer feedback analysis tool dashboards give you a single glance of various metrics and how they impact your business. Compare feedback of a particular group of customers with others to better understand their customer experience. Create a custom dashboard with filters based on several demographics and find out what different sets of customers think about your business.
Mobile friendly UI
Make sure your customer feedback tool allows you to test how your surveys look on various mobile devices. Many customers prefer using their mobile devices to answer surveys. If they are sent a survey that renders poorly on their device, it's unlikely they'll complete the survey.
Integration with CRM
The ability to integrate with your CRM or other enterprise software makes it easy to analyze various insights from the same data. For instance, if you can integrate Microsoft Dynamics CRM with your customer feedback tool, you can track leads and send an automated customer feedback survey. As a lead turns into a prospect and eventually a customer, your feedback dashboard sends an automated survey request to the email of the customer.
Export data
Your feedback analysis software should allow you to export reports to share with various decision-makers in your company. After collecting responses and analyzing the data, a good feedback tool can run reports with visual elements. You can share these reports as an .xls, .doc, or .pdf document.
Use a powerful customer feedback tool, like QuestionPro, to help gain better insights into the feelings and opinions of your customers. The reports from our feedback tool can help you identify strengths and weaknesses in your products and services.
The opinions of your customers are the most important data you can collect to understand how to improve your business. If something isn't working for them, eventually, they'll leave your business. You can catch problems and identify customer needs using customer feedback, allowing you to address issues and retain customers proactively.