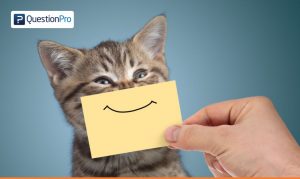 According to a research conducted in the U.S. by The Engagement Institute in 2016, disengaged employees cost $450 to $550 billion every year to lost productivity.
Very often we hear organizations and businesses emphasize on employee engagement and workplace happiness. Time and again studies say, engaged employee is more productive and happier than the ones disengaged in their roles.
Creating a robust plan for employee engagement should be on the cards for any business if it already doesn't exist. While as a business you might get discouraged by poor employee performances, it's never too late to late to implement employee engagement best practices.
Why employee engagement best practices are the need of the hour
As per Gallup's 2013 State of the Global Workplace study, about 30% of employees in the US are engaged at their workplace, while 52% are disengaged and 18% are "actively disengaged".
Worse, this "actively- disengaged" population overshadows the engaged population and is considered to be hostile and speak out their unhappiness out loud, which in turn increases the number of disengaged employees through sheer employee-to-employee thought induction.
Although employee engagement varies widely by region, culture and economic conditions, at a macro (large-scale) level, an organization tends to face losses that are irreparable and irreversible, therefore to avoid such a situation at any time during the business life cycle, the management needs to ensure that they have employee engagement best practice put in place.
Benefits of having Employee Engagement Best Practices on the agenda
In today's competitive business world the benefits of positive employee engagement can not only be neglected but need to be actively promoted.
According to a study, nearly 1.4 million employees in about 50,000 businesses across the U.S. have been said to positively connect with their work culture. As a result of this, these businesses have been able to rank much higher in business performance metrics such as higher profitability, better productivity, efficient ROI per employee, low attrition rate and improved ability to attract new talent.
These compelling studies also indicate that high employee engagement organizations
Outperform their competitors by 20%.

Have an increase in share prices by 16% versus the 6% industrial norms.

Have better creativity and innovation at work.

Have a whopping 368% return to their shareholders in comparison to their industrial competitors.
Given these positive outcomes of higher employee engagements organizations are heading towards implementing employee engagement best practices in order to effectively increase their employee skill, talent, and productivity.
5 Employee Engagement Best Practices: What to put in place?
It is no rocket science, higher levels of employee engagement are definitely the need of the hour. The benefits are quite tangible and the best news is we now know what employee engagement best practices are:
1. Make it a part of your overall annual organizational strategy: Top leaders and management in an organization need to understand, that employee engagement needs to an explicit inclusion in the company strategy
And then develop and implement the plan so that everyone in the organization is on the same page.
2. Have a clear vision and verifiable metrics: An organization must have a clear vision and set achievable goals for its employees. A vision that states, "we want to be the best" is vague and doesn't communicate anything clearly to its employees.
On the contrary, a leading dairy production, which alone is responsible for world's' 30% dairy production has a vision, "Creating young, active and healthy lives across the globe in 5 years." they have not only have a clear vision but also have set a goal.
3. Actively "listen" to your employees: Taking regular feedback from your employees on what is working for them and what is not will give the organization a first-hand information about the areas of improvement. Let them know their suggestions will be put into practice, make your employees feel valued for a better employee engagement level.
4. Give your employees a clear career development path: An employee who knows how their career potential can be realized in an organization will definitely be more engaged. Formal and informal training sessions with managers or mentors will help them define a clear career path.
5. Talk about employee well-being: Management and leaders in an organization need to incorporate employee well- being policies and invest in their physical and emotional well being. The link and the overlap between increased employee engagement and employee well-being are so strong that organizations in the U.S. have shown an increased profitability by 50%, according to a study.