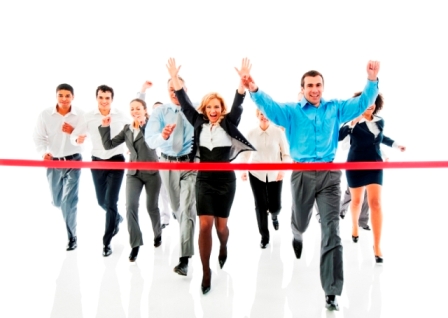 8 Simple Employee Engagement Ideas that work
Health benefits
Cover employee's insurance costs
Health comes first! Want to keep employees happy? Keep them healthy! to build employee engagement, it all starts with a good Health insurance plan that covers most of the medical expenses if need be.
Offer on-site fitness facilities
Employees will love the time and cost savings, and converting an empty office or conference room to an on-site gym may be less expensive than you think.
A healthy exercise routine not only keeps an individual fit but also considerably reduces work stress which in-turn uplifts employee engagement. There are many organizations that incorporate physical fitness into their daily work environment. Either an on-site gym access could be provided or the gym fees could be subsidized for employees living in remote areas. Google is an example with amazing employee perks and its health and wellness on-site facilities certainly don't disappoint.
Health and fitness competitions
One of the best ways to promote individual well being is by making them participate in a fitness competition and incentivize the winner. For examples all over weight employees who shred 20% of their weight will receive 20% bonus on their monthly salary.
Sponsoring employee events
While we always stress on the on the job work environment, outside social gathering is equally important to strike a work-life balance and promote overall employee satisfaction. Some of the ideas:
Mystery Dinners, Trampoline Parks, Karaoke Nights, Go Karting, Painting Class, Sports Competitions
All these activities are bound to increase employee morale and bonding.
Ditch the dress codes
A study conducted at QuestionPro found that dress comfort makes the employees happy. As long as the employees meet minimum dressing standards we see no reason why employees shouldn't be allowed to dress up the way they want. There are many top organizations that have embraced a casual dress code from the start and its an important part of their organizational culture.
Action-oriented Engagement Surveys
How often we see organizations conducting surveys and then the findings gather dust as no action is taken. Doing this will only lower the future employee response rates and will set a negative company impressions that their feedbacks are taken for granted and not adhered to. You don't need to bombard the surveys with 20 questions, just keep them short and precise facilitating easier completion and only ask them when you are sure to take action on findings. A monthly survey will enable you to spot trends in engagement and hence make more frequent adjustment.
Involve in decisions
Involving employees in decisions is the best way to ensure employees connect with your organization and develop a sense of ownership and belongingness within the employee as they are bound to perform better as they will realize their opinions are heard.
Promote Communication
Create a culture where opinions are heard, people don't work in silos, teamwork is promoted and appreciated, a daily meeting is a good start for keeping employees accountable and aligned and get relevant feedback and an update on work progress.
Work Autonomy
Share goals, strategies and plans and set your employees free, this will develop a culture of creativity and reduce work boredom significantly. Engaged employees will always go the extra mile to get things moving but ensure that commitment and hard work is appreciated across the organization.
Human Approach
Businesses reflect seasonality, there are times when sales are really low and the employees are very stressful, a message and support for supervisor could really do wonders. Google and other organizations have developed great. Also being flexible with timings will help instead of working on arbitrary schedules like 8 to 5.