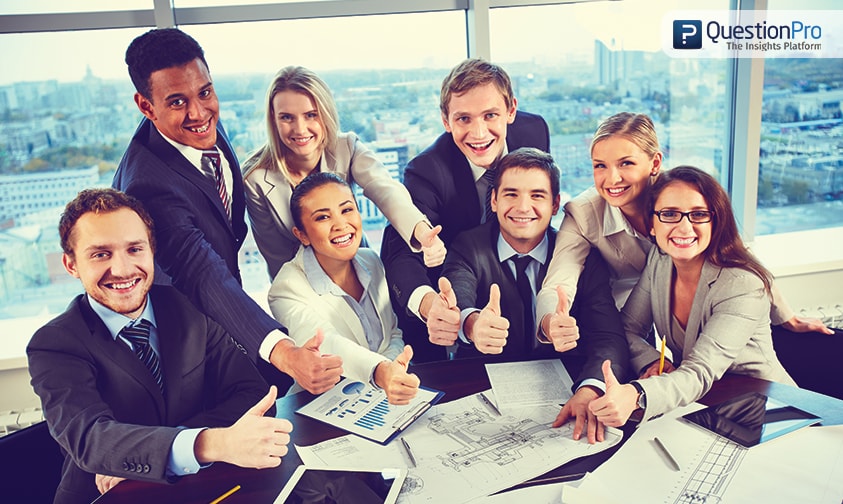 When the World Happiness Index ranks India at the 118th position, it says something about the work culture of our nation as well. The reason is that in a country where the median age is 35 and unemployment rate is record low at 4.5 percent, workplace dissatisfaction is a major contributor to over unhappiness.
Even worse, a research by The Dale Carnegie Institute recently stated in their report that nearly 55% of company employees in India feel disengaged by their employers. This is also the cause of a growing trend in India of having fully loaded HR recruiters in organizations because of high attrition rates and low year-on-year employee retention.
So how can you insulate your business from this dampening trend and increase employee job satisfaction? To begin with a solution, what is important to understand is that you need to approach this problem the same way you would approach any other human to solve an issue – with clear and transparent communication!
Now the challenge comes when yours is a mid-scale or larger sized organization when it is difficult to conduct face-to-face meetings with every employee. In such situations your best option is to get the QuestionPro Workforce employee engagement survey tool that not just lets you conduct 360 degree employee surveys but also provides analytics with deep insights on the data captured.
Workforce is also not just another online survey or HR management tool. It was created from scratch as a solution for getting real Human Insights in real-time and to help HR leaders and senior management to make data driven decisions.
When you truly "listen" to your employees, make them feel that their opinions and voices are being heard and make changes to organization policies and conduct based on these suggestions, that is when you improve employee retention and start building a dedicated and winning work culture.
Workforce also gives you a platform where employees can post and share ideas. This is called the Idea Board. It's a democratized platform where employees can also vote for ideas and you can choose and pick them based on feasibility and the positive difference they can make.
Moreover, you can measure Organization Health Index (OHI) and get a real-time sense of your workplace mood and morale with Weekly Pulse reports.
Sounds interesting? Try it now!