If you want to run and grow a business that is powered from within with a winning work culture, you can no longer just consider it to be simply a square where employees come, work and leave. In fact, all winning companies understand that a workplace is a living organism which a "pulse" of its own. This "pulse", is made out of the mood, morale and motivation of all your employees. And the best way to measure, analyse and gain insight on this health of your organization is through Employee Satisfaction Survey.
According to the 2017 trends in global employee engagement by AON, employee engagement across the globe has gone down in comparison to the last year. As per a report by Gallup, in U.S., actively disengaged employees cost up to $605 billion each year due to poor productivity.
When the employees are highly engaged, they contribute more, value the company traditions and evolve into being self-motivated leaders and spread their positive energy on everyone around. Thus, companies with engaged employees outperform those without by up to 202% as they are highly committed towards their managers and will happily do more than what they're expected, to please the management.
It's often said that employees don't leave companies, they leave people. The impact that the direct managers and senior leaders can have on an employee is unparalleled. To know where the organization stands when it come to employee engagement, Employee Engagement Surveys need to be sent out.
The focus is generally on sending out the employee satisfaction survey for better engagement when it should rather be how effective the outcome of the survey should be. Employee satisfaction surveys should be designed keeping the employees' thought process in mind.
Here are some questions that can help you build an effective employee satisfaction survey:
Do you have clarity about your future career and promotions with our company?

It's found that employees having a clear picture about their opportunities with the company are twice as likely to answer that they'll spend their career with the company. You as the company's management should know whether the employees have a clear understanding of what lies in their future with the company. If they are not clear about their path with the company, you must clarify it with them so that they don't quit easily.

How motivated do you feel to come to work?

This is one question that you should ask regularly in an employee satisfaction survey as it's the most direct employee satisfaction question you can ask your employees. Get an insight about your company's caliber in the eyes of your beloved employees on a scale of 1-10 and keep a track on the consistency.

On a scale of 0-10, how would you rate your current work life balance?

Maintaining work-life balance is not only important for the well-being of the family life and health but also for the higher productivity and performance of the employees. Data suggests that employees working long hours may have health issues and can have increased stress which may, in turn, jeopardize the prosperity of the family. If the employee satisfaction survey suggests that the employees feel there is a lack of work-life balance, it's an alarm for you to take corrective measures.

Would you refer someone to work with our company?

If the answer to this question is yes, it means that the employees are extremely content with the opportunities provided to them by the company and it can be a positive signal for your company.

If you were to quit the job in the near future, what would the reason be?

There can be a bunch of reasons for which an employee may feel the need to quit and you should know them. Reasons like feeling undeserving, the bad hierarchical structure of the company that leads to poor communication between employees can be sighted to the reason for them quitting the job. Even if the question is hypothetical, it gives you an insight to underlying reasons that may prompt the employees to resign, allowing you to make changes in the organization.

Did you receive any recognition for the accomplishment of your last big project?

This question can be a vital tool in the employee satisfaction survey in knowing whether the employee's direct leaders make the employee feel valued or not. If the answer to this question is negative, you and the employee can sit together to get a solution.

Do you believe we follow the organizational values?

There are many organizations where the values are mere things written on the wall. Ask your employees whether they feel the same about your company as well. It may be possible that they feel the leaders' themselves aren't following the organizational values.

Do you anticipate working here one year from now?

This question is quite crucial in deciding the retention rate of your company. In case most of the employees feel that they won't be working with your company in a year's time, you'll have to immediately enforce major changes.

Do you believe your leaders take your feedback seriously?

Every employee loves being valued by recognizing their opinions and feedbacks. Taking corrective measures as per their feedback can make them feel assured that they are in a valuable organization.

Do you enjoy working with us?

This question is in a way very important in deciding what the employees think about the work culture, as they spend most of the time in a working day at work.

An organization needs to continuously work on the feedback shared by the employees for the employee satisfaction survey. This will reinstate their faith in the company and they'll be motivated to work harder.
QuestionPro Workforce is the pioneering platform that allows organizations across the globe to create, send and analyse employee satisfaction surveys that enables insightful workforce intelligence.
The platform has 3 distinctive employee satisfaction survey types, each with the option to create a survey from scratch or selecting a ready-made employee survey template and simply editing it to suite your needs :
Standard Survey : Here you can create a typical employee satisfaction survey using standard and advanced question types, powerful survey logic and branching options.
360 Review : This survey type enables you to conduct company-wide employee engagement surveys with specialized analytics.
Pulse : A pulse question is simplistic and short, but powerful employee satisfaction survey that measures your employee mood and morale quickly with effective analytics.
With many ways to create a survey and so many options for customization, whatever kind of questionnaire you need, QuestionPro can help you create it. If you're looking at other survey creators, think about these following questions: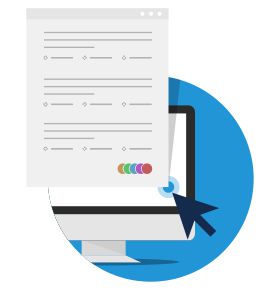 Create
What is creating an account like? Can you easily sign up for free in just a few seconds using your email or social media accounts? How is their template library? Do they have over 100 different templates, 30 of which that deal with human resources, available for editing and customizing? What if you have a survey that you've created already? Can you easily import it?
When you go with QuestionPro, you can have all of these features, plus more!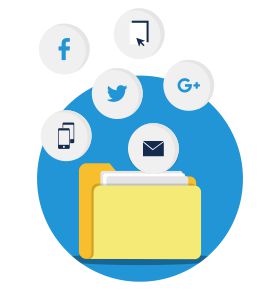 Send
When you're finished with your survey, what sort of options for distribution do you have? Are you able to create email lists where you can easily upload email addresses in bulk? Do you have access to the direct URL plus custom HTML code so you can easily embed it into your website or blog? How about if you need to buy respondents to take your survey?
With QuestionPro, you can do all of the above, plus a lot more!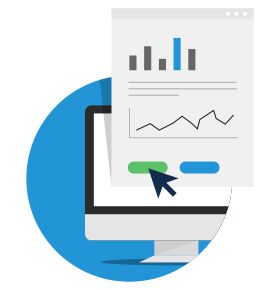 Analysis
With your questionnaire distributed and results piling up, what are you able to do with them all? Can you perform various analysis, such as TURF or trend, or do data filtering? What sort of data visualization tools do you have at your disposal? Can you create professional looking word clouds and infographics?
QuestionPro is able to perform everything mentioned and more!