Manage Data- Completion URL
If a survey respondent closes the survey mid-way, this incompleted survey can be resent to the respondent by copy-pasting the completion URL or it can be shared via email. The admin can also take the survey and mark it as completed.
How can you view the completion URL?
To view completion URL, go to: Survey » Manage Data » Responses
How can the admin complete a survey?
How can you share the survey with the respondent?
You can also copy-paste the URL and send it to the respondents by using Copy URL button. You will get the Copied message displayed below the URL.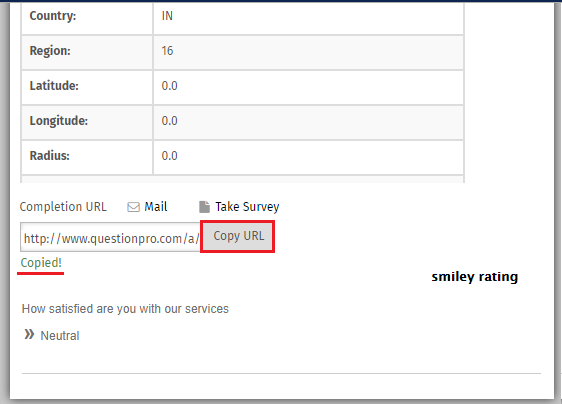 License
This feature is available with the following licenses :