Response Date Range
You can create Response Date Range filters to segment your data. This way you can segment your reports for a particular time frame i.e. when the survey was completed.
How to set up Time Based Data Segments?
Got to: Login » Surveys » Reports » Advanced » Data segmentation
Click on the 'New Data Filter' button.
Name your Filter and select the type of Data segment.
Enter/ Type in the start date and end date.
Click on the Save Filter button to save the Data Segment.
I have set up a Response Date Range Data filter, but I am in a different time zone. What do I do?
You can set time zone for your data. You will find this option under My Account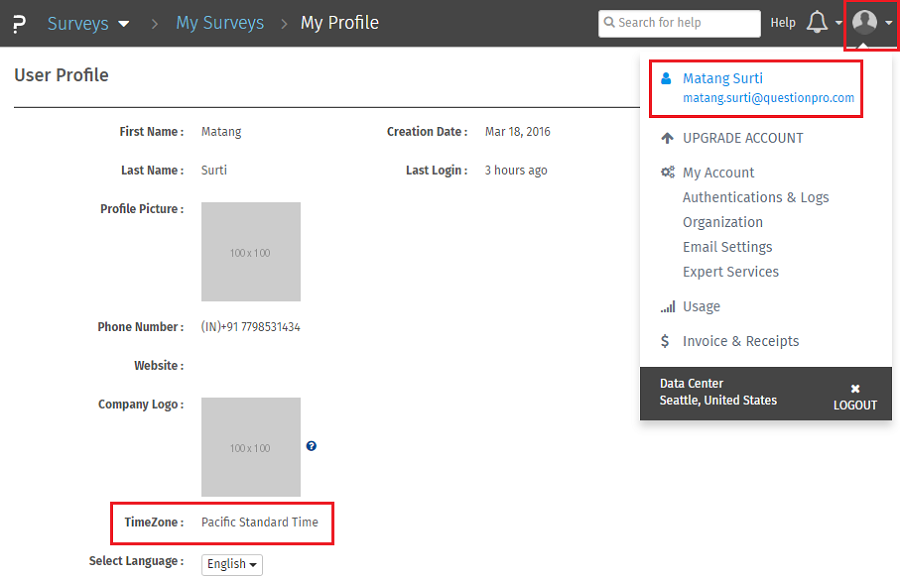 What do I do after I create the group/segment?
After you've created the Group/Segment, you can do one of two things:
To View the Results (Filtered or Comparison) :

Login » Surveys » Reports » Advanced Analysis » Data segmentation

To View the Segments as part of the Excel Download - Request the Excel Report :

Login » Surveys » Reports » Advanced Analysis » Data segmentation

, click on Report Options and download the report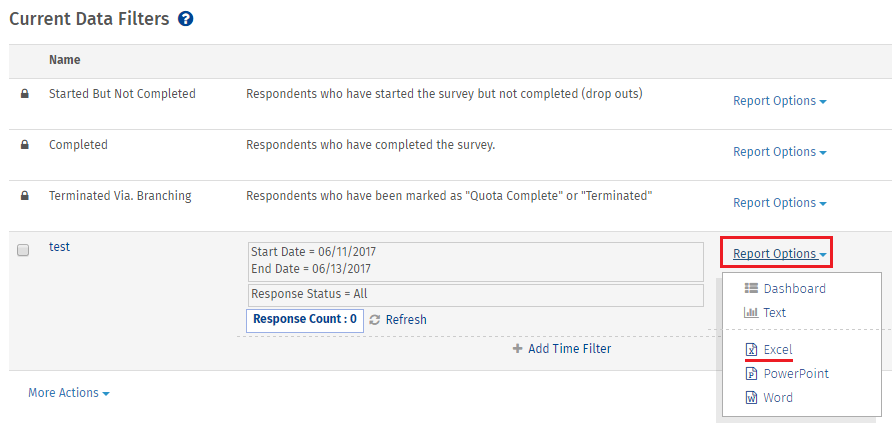 License
This feature is available with the following licenses :